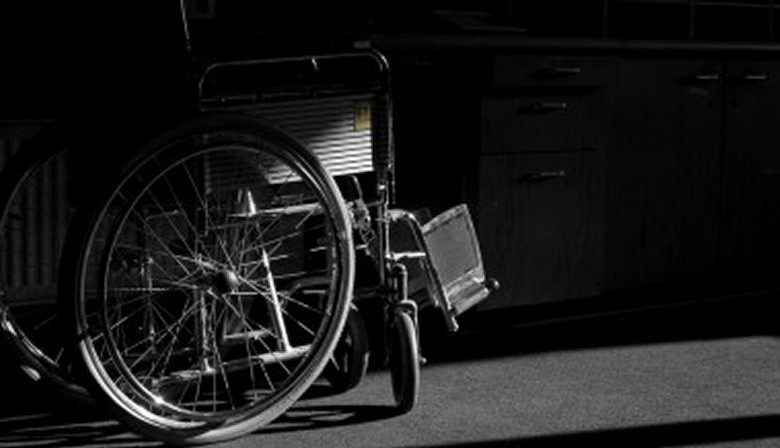 News
It's been a dark couple of weeks for disabled people: what does it all mean?
From the closure of the Independent Living Fund to the finding that high street shops and restaurants are inaccessible, Lorraine Gradwell reflects on what this all means for disabled people in the UK and what you can do.
As I sit writing this, I'm struck by how this has been an alarming couple of weeks for disabled people in this country.
Last Monday the Court of Appeal ruled that the government's decision to close the Independent Living Fund (ILF) from 30th June 2015 was lawful after all.
The previous week the Court of Appeal ruled that, although there are designated wheelchair spaces on buses, the bus companies are not required to enforce them. In that same week, the organisation Disabled Go published the results of a survey of 30,000 high street restaurants and retailers, detailing the 'shocking' lack of information and access for disabled people.
And now we find out, as he promotes the Accessible Britain Challenge, a campaign to make communities more accessible and inclusive, that the constituency office for the Minister for Disabled People, Mark Harper, is inaccessible to wheelchair users.
As disabled people, and only five months from a general election, what should we make of these events? Surely, not even austerity, the government's eternal 'get out' clause, can be blamed?
Apparently there is a cost to the ILF – although at £260m it's hardly going to make a dent in the deficit. Neither is it a 'saving' as the funds will still be spent, this time transferred to the cash-strapped local authorities, but without the safety net of ring-funding.
And lack of access to the high street – to places where all we want to do is spend money, for goodness sake – and to our designated spaces on the buses, they can't be explained away on grounds of austerity either. So what's happening?
Although it will inevitably be individual disabled people and their families, friends and employees who will be affected, these events are not about individuals: they are government policies and activities that are gradually and deliberately eroding the social advances made by disabled people in the last 30 years.
These are social advances that have meant that people needing high levels of support can still live independent and autonomous lives in their communities – they can work, travel, shop, and eat with friends and family, contributing to society as a whole.
The planned closure of the ILF is a retreat by the government from its own Independent Living Strategy (IL Strategy) and from the Improving the Life Chances of Disabled People report, both drawn up in co-operation with disabled people to improve their lives. It's also in contravention of article 19 of the UN Convention on the Rights of Disabled People, stating that society should recognise the equal rights of disabled people.
The government's own stated aims of the IL Strategy were that by 2013:
disabled people (including older disabled people) who need support to go about their daily lives will have greater choice and control over how support is provided
and disabled people (including older disabled people) will have greater access to housing, education, employment, leisure and transport opportunities and to participation in family and community life.
The IL Strategy contributes towards the government's work to ratify the United Nations Convention on Disability Rights. However, an independent review authored by Jenny Morris reports that there has been little, if any, progress against the aims of the strategy.
The closure of the ILF without protecting its funding is yet another example of the government's disregard for the independence of disabled people. Indeed, the Appeal Court ruling that Mrs Justice Andrews handed down is telling – she said that there had been no attempt by those advising the minister to 'dilute or negate' the concerns of disabled people:
The information provided to the minister identified in sufficiently unambiguous terms the inevitable and considerable adverse effect which the closure of the fund will have, particularly on those who, as a consequence, will lose the ability to live independently.
You don't even have to read between the lines on this one – the minister was told there would be an inevitable and considerable adverse effect on the 18,000 disabled people who currently receive ILF – and he went ahead anyway.
Meanwhile, transport policies and practice are in disarray following the Appeal Court ruling that although provision of a dedicated wheelchair space is a legal requirement, the bus operator should not be expected to 'police' the spaces. This means if the space is taken then no one is required to ask customers to vacate their seat. And this means that the wheelchair user simply cannot get on the bus.
Campaigners are saying that potentially this ruling has an impact on, for example, Blue Badge parking spaces in as much as people who use them without being entitled may feel they can r efuse to move. In the ruling Lord Justice Underhill said:
I do not, however, believe that the fact that some passengers will – albeit rarely – act selfishly and irresponsibly is a sufficient reason for imposing on bus companies a legal responsibility for a situation which is not of their making and which they are not in a position to prevent
Again, no need to read between the lines – people may abuse the accessible space and it is no one's responsibility to enforce it.
And the survey by Disabled Go of 30,000 high street restaurants and shops finding, for example, that 20% of high street shops could not provide access because of steps and only 9% of restaurants have a hearing loop, what should we make of that?
We have legislation in place that supposedly addresses these access issues, yet they are widely flouted without consequence. Consider these matters against the reported increase of harassment experienced by disabled people, the general perception by the public that there is a high level of scrounging and skiving amongst disabled people, and the increasing publicity given to calls for assisted suicide for disabled people.
Are you getting the message? I'm afraid, despite anything they say, the current Government neither supports nor respects the disabled population, if it did, why would it not be tackling these matters?
And what can we, as disabled people do? There is only five months now to the next general election and, as disabled people, we don't form a natural constituence and our organisations tend not to be (party) political. However, if you're bothered, interested, or maybe even alarmed there are quite a  few possibilities – here's just a couple:
Make sure you're registered to vote
Speak to your local MP, ask him/her what their view is on these matters, what their voting intentions are, brief them on how you see things.
Build a relationship with your MP, go to their surgery regularly.
Be aware of the election, what it means to disabled people, and how your vote counts.
Follow popular campaigns via, for example, Disabled People Against the Cuts
A s they say, make your vote count.
By Lorraine Gradwell
Check out…
• Disability and poverty: what are the minimum standards living?
• Is disability a political issue?
• Disability and Christmas parties: bring on the many misadventures
Tell us what you think. Get in touch by messaging us on Facebook, tweeting us @DHorizons, emailing us at editor@disabilityhorizons.com or leaving your comments below.