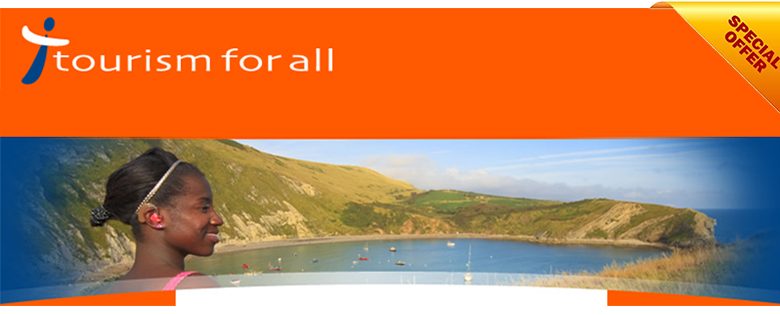 Tourism for All UK (TfA) is a charity supporting leisure and tourism opportunities for all, operating an information service to people with disabilities and older people, and working with the industry and government to raise the standards of welcome to all guests. If you, a member of your family, or someone you care for, has access requirements and are looking for places to visit, stay, eat, or drink, then membership of Tourism for All is for you! Find out more about Mark Wilson's experience as a member below… and check TfA's OFFER at the end of the article!

"Sometimes it can take a negative experience to help focus you on a better way to do things, or in this case, organise a week's break with a few days in the Lake District and the rest in London. I love travel and think I'm pretty tuned in to best way to plan and prepare a trip. Being disabled and a permanent wheelchair user – which these days mostly means the use of a robust Salsa Quickie power chair – translates into a need for a very real and accurate understanding of "accessible tourism". Get it wrong and the result can be a ruined holiday, a bad business trip and a lot of frustration.
Being the independent types, my wife and I had set about planning a week long break in the UK. We thought we'd got it right. The accommodation was checked out, owners/hotel management spoken to, access requirements sorted. But sadly some people have a strange idea of what constitutes good access. The image here of one cottage owners' view of "ramped access" sums it up better than any words! We were told there was access via ramp to our rooms; we ended up needing mountain climbing gear to gain entry and needless to say had to abandon the attempt!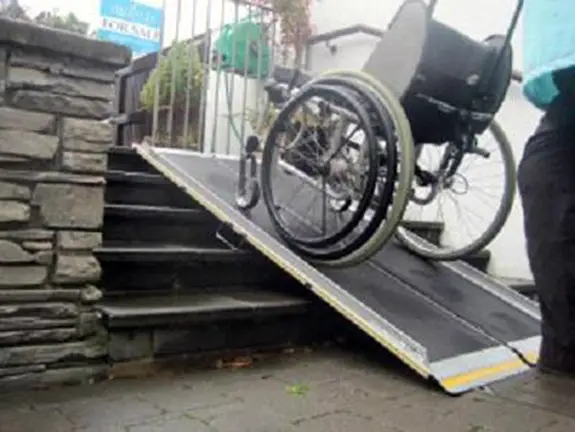 Then there was the hotel in London with a bathroom that yes, had step free access to a shower, but a 25 inch doorway to get into the bathroom itself! Sometimes you just need expert help to get it right and that's where TfA membership made a difference for us. That negative experience, a holiday wrecked, led us to make use of TfA's accommodation booking service and amazingly the headaches, the nagging doubts about whether the venue really was accessible, well… it all went away.
Recently we used TfA to sort a complex trip for us in and around the Midlands and London, including three hotels in a seven day period. It really had to be right, or else an important anniversary and the lead up to a two week holiday abroad would be ruined. TfA listened to our plans, double checked what access meant for us personally, researched the options, and gave us accommodation choices which more than matched our budget. It was honestly a stress free experience. We knew before we left that we had hotels with wet rooms, car parking and door widths that meant we could actually get in the room.
As well as recommending suitable places to stay and visit, TfA offer members a monthly newsletter, a mobility equipment hire service, and discounts on accessible travel, meaning that it's easy to make the £25 subscription back in savings.
This made such a difference to our whole view of the holiday and knowing that TfA really, and I mean REALLY, understood our requirements, was a game changer for us and we haven't looked back since. We use TfA wherever and whenever we can, in the UK and abroad, to get an accurate assessment of accommodation options and thereby removing that doubt which can make travel planning such a nightmare for disabled people and leave you feeling that it honestly would be easier to invade a small country than book a hotel!"
SPECIAL OFFER:
Tourism for All are offering Disability Horizon's readers 20% off individual membership for the first year, which is a £5 saving. To sign up email info@tourismforall.org.uk or call 0845 124 9971 and quote 'DH offer'.
By Carrie-Ann Lightley, Information Service Manager at Tourism for All
And Mark Wilson, Tourism for All member
Check out…
• Top 10 tips for a hassle-free accessible holiday
• Disability and travel: top travel tips
• Accessible travel is adventure travel
Get in touch by messaging us on Facebook, tweeting us @DHorizons, emailing us at editor@disabilityhorizons.com or leaving your comments below.