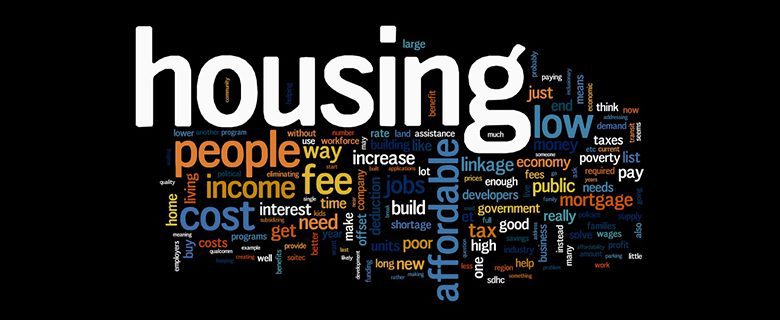 Lifestyle
Disability and housing: choices, choices, choices
Alicia Wood is the housing guru and chief executive at Housing & Support Alliance. H&SA is delighted to join with Disability Horizons to offer a monthly article with help and top tips on housing. This month, we're talking choices.
#DHgurus
It is an honour to be asked to be the Disability Horizons housing 'guru' and write my first column. Something you probably need to know first is that 1. I am not a guru and 2. I am not a real housing professional. What I do have is bags of experience in helping disabled people find a place to live that works for them.
Some people want their own place, to live with a partner or start a family. Some want to share with friends, some people are happy with supported housing, some want an independent extension on their family home and some want the bigger community experience. Achieving what people want requires really listening to what is important to them and finding every means possible to make it happen (including begging, charming, shouting, calling in favours as well as good old rights and the law).
I first got involved in helping disabled people get housing in the 1990s when I worked as a psychotherapist with people with learning disabilities and mental health problems. What really struck me was how little social care, health and housing organisations thought about where people live and who they live with, and the impact that this has on their wellbeing. So many of the people I worked with to treat their 'problems' were living in shared living environments where they had no privacy, lived with people they didn't like and had very little control over their lives. This is a recipe for poor mental health and sometimes caused the problems they were experiencing.
What I came to learn was that having the right home was the foundation for getting everything else in your life right. If you live with people you don't want to be living with, it can lead to stress, anxiety, depression and relationships breaking down. If you get a house in an area that makes it difficult to get to work, connect with family and friends or build more relationships, you become isolated and more dependent on care. If the physical building isn't right, you also end up being more dependent.
But if you really think about what is important to you, what is essential to your wellbeing and what you can compromise on, you are building a strong foundation to live, learn and grow in other areas of your life. Physical access is important but that is often the only thing housing and social care professionals think about. When I start helping someone get a place to live, I ask the following;
Is there a particular geographical location you want to live in?
What kind of community do you like?
Do you want to live near friends or family, a workplace, shops, schools, train station etc?
What makes you tick? What does that mean for where you live?
Do you want to live alone or with others, is there anyone in particular?
What do you love and hate in a flatmate?
Do you want a long term solution, or just to try out different ways of living?
How do you see your future? Work? Family?
This is the important stuff and will make or break how your life pans out. Once you've worked this out, you can then think about design, aids and adaptations, tenure etc.
Some will snort at this approach. 'There isn't enough housing, take what you are offered', 'disabled people are too skint to be choosy about where they live' I hear you say….
There is a distinct lack of aspiration, vision and imagination when it comes to planning housing with and for disabled people. Money is used as an excuse to limit choices when it often costs more to give people housing that doesn't work for them. I say that if we invest in good housing solutions, we have healthier, happier and more independent disabled citizens and that is good for all of us.
By Alicia Wood
Check out…
• Living costs: my disability shopping list
• How to make your home accessible for you
• Would you consider shared home ownership with your family?
Get in touch by messaging us on Facebook, tweeting us @DHorizons, emailing us at editor@disabilityhorizons.com or leaving your comments below.