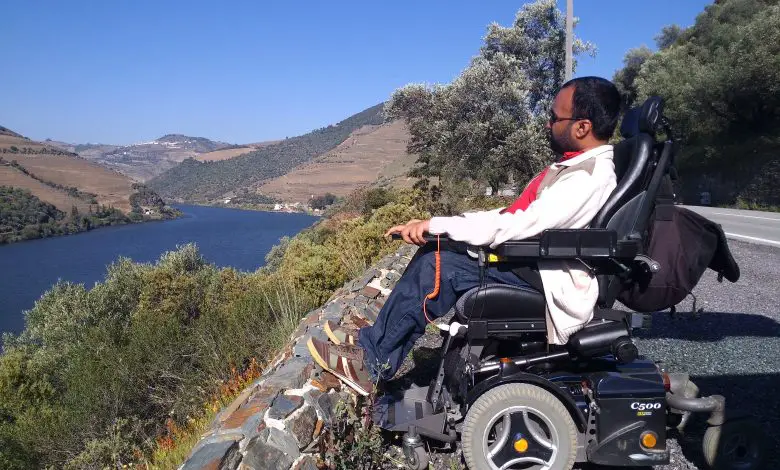 As part of the second stage of his slightly random road trip, Disability Horizons co-editor, Srin Madipalli visited the famous Portuguese cities of Porto and Lisbon.  Here he shares on thoughts on what these cities had to offer.
After an epic 10 hour drive from Bordeaux we ended up in the small and picturesque town of Villa Real which was an hour from Porto. Villa Real was just a beautifully quaint little town that was a great stopping point en route to Porto.
While I normally wouldn't group two different cities like Porto and Lisbon together for the purpose of an article, the accessibility and experience of these places was very similar.
The great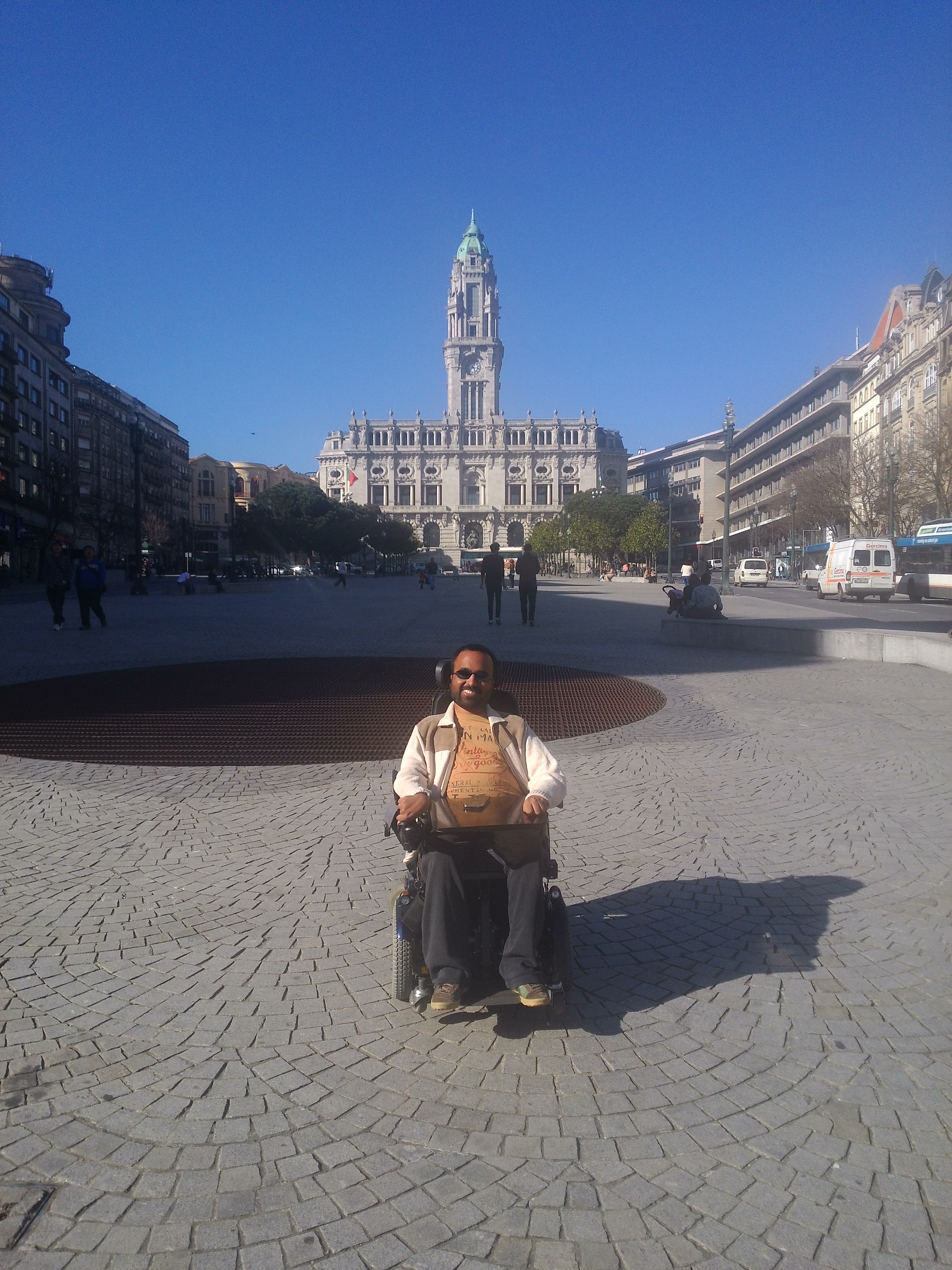 Porto is beautifully positioned on the Douro River and views from the valleys leading into the city are pretty mind-blowing. The region is famous for producing Port wine and seeing the vineyards down the valley slopes is an amazing sight.
Both Lisbon and Porto have architecture that's a sight to see; and just aimlessly wandering around the cities from bar to bar and from cafe to cafe can happily make a weekend most delightful. Throw in sunshine and warmth; and you get the picture!
In Lisbon, it was also possible (with difficulty) to get to the top of the hill that houses the landmark Sao Jorge Castle.
The good
Finding accessible hotels with roll-in showers was easy and cheap! In Porto, we stayed at the Bessa Hotel; and in Lisbon, the Ibis Alfragide. Note however that both hotels were 20 – 25 mins drive to the city centre.
The buses in both cities were mostly accessible too; but we didn't get the chance to check out the metro or tram systems. Most roads had dropdowns by the kerbs too (but not all).
The bad
Getting around the cities was damn hard. Streets are cobbled and uneven; and both Porto and Lisbon are very hilly with super steep inclines. Additionally, the Ibis Hotel in Lisbon hadn't read our Expedia request for an accessible room properly. As such, the manager at first was unable to cater for our requirements and dealt with us with a certain level of dismissiveness and attitude. After some haggling and arguing, the hotel were able to reorganise a few things and get an extra bed set up in the accessible room.
The annoying
If you are a powered wheelchair user, make sure you carry some portable lightweight ramps. In both cities, the number of amenities that are 100% step free are few and far between. While beautiful cities, this fact was quite annoying, so just be prepared.
Anyway! It's now time to leave Lisbon for the next stop, which will be the Spanish city of Malaga.
Until next time!
Much love from Lisbon,
Srin
Equipment I've taken:
OttoBock A200 wheelchair
MoLift Smart Hoist
Borringia Chameleon ShowerChair
Check out…
• Disability and Travel: a Norwegian cruise ship
• 10 of the most wheelchair accessible beaches in the world
• Disability and travel: top Q&As
Get in touch by messaging us on Facebook, tweeting us @DHorizons, emailing us at editor@disabilityhorizons.com or leaving your comments below.