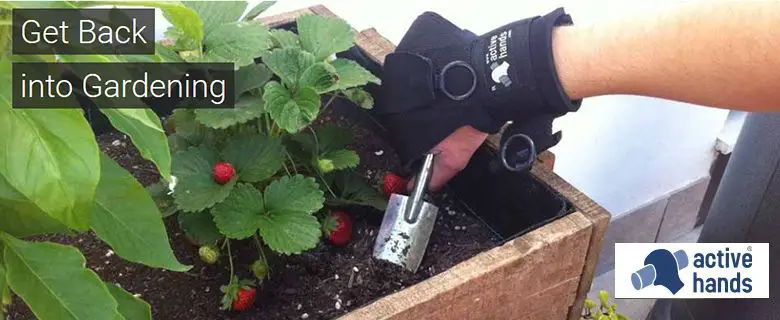 Lifestyle
Active Hands: get to grips with your life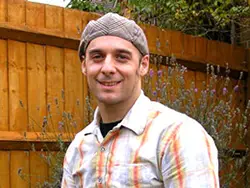 Hi, I'm Rob Smith. I'm a British wheelchair-racer and a co-director of The Active Hands Company. I have a wife, Jo, and a son, Jacob.
In 1996, during a holiday with friends, I fell down a cliff and suffered a high-level spinal cord injury leaving me with partial paralysis in all four limbs. My injury was an incomplete injury (the spinal cord was not completely severed) so I have some core strength and some movement in my arms and legs. It was hard to come to terms with the restricted movement in my lower body but I began to realise that it was actually the frustration of having very poor function and strength in my hands that restricted my life much more. Although I was able to find suitable equipment to overcome my mobility issue, I just could not find anything that enabled me to overcome my grip problems. Activities that were easy before my injury were now completely unavailable to me, as my hand function would not allow me to do them. It was at this point that I began designing gripping aids to enable me to grasp hold of my independence again.
Business
The products were initially designed for my personal use but some of the people that I played wheelchair rugby with saw me using them in the gym and showed an interest in obtaining a pair. At this point we realised that we had the potential to help more people with hand function disabilities and we decided to set up the Active Hands Company. Our General Purpose gripping aid was our first product. It is the most versatile of our products and can be used for gripping objects in the gym; in the house; in the garden and kitchen; out and about on hand-bikes or in boats and for activities such as snooker or holding Nintendo Wii controllers.
As time went on we developed new products and gained knowledge of other disability groups who could also benefit from our gripping products: such as those with Cerebral Palsy, Multiple Sclerosis, Rett syndrome, Dystonia, brain injury and Stroke survivors.
In 2008 Active Hands became a Limited Company. We now sell our products around the world.
Why we entered the ITP competition?
Active Hands have been making gripping aids for 15 years and are the go-to place for gripping aids. To maintain this status we need to continue to create new aids to broaden our range of products.
Our customers often contact us with requests for new products to meet their needs, and the two products that we would like to design for this project stem from real-life problems that our customers have brought to us. We make bespoke gripping aids for customers with special requirements, often for those with limb difference, and a need for a product to serve this market became evident.
We also get many requests for a product that will allow those with weak hand function to perform fine motor-skill tasks; such as applying make-up, painting or writing and for holding narrow diameter objects such as drum sticks.
We are hoping to use the funding and expertise from the ITP competition to develop these products.
Developing a new product requires a considerable amount of expertise, time and money. As well as requiring funding for design and development time, funding is required for making prototypes and for researching the market. We would value the ITP teams' expertise for researching ways to manufacture cost-effectively, especially when using unfamiliar materials, and to gain access to a test-group who can give us useful feedback to develop the products from prototypes to product-ready designs.
Hopes going forward
Through the ITP competition we hope to have two new products, a limb difference aid and a fine motor-skills aid, to release into the market to assist people all round the world with these difficulties. The vision for the Active Hands Company is to give those with hand function problems a chance to live healthy, active and independent lives, to be able to overcome the frustration and difficulty of daily living with the restriction caused by poor hand function, and to achieve the goals they set themselves.
By Rob Smith
Check out…
• Disability and Travel: a Norwegian cruise ship
• 10 of the most wheelchair accessible beaches in the world
• Disability and travel: top Q&As
Get in touch by messaging us on Facebook, tweeting us @DHorizons, emailing us at editor@disabilityhorizons.com or leaving your comments below.