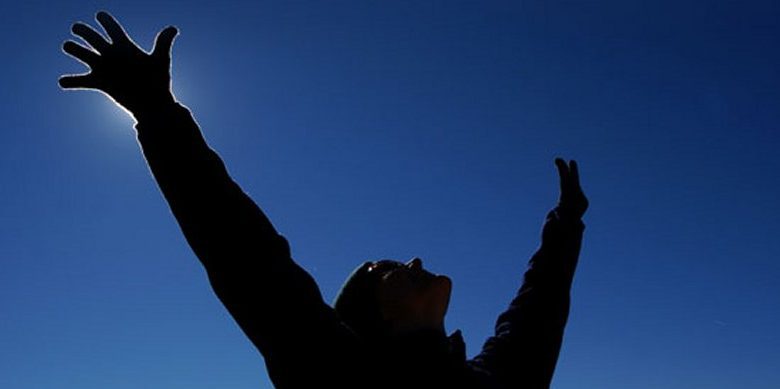 "Every one of us must be the very best of ourselves. I no longer want anyone else to be invisible. We all have to be included. And stop with the labels, the limiting of labels. Because we are not jam jars. We are all extraordinary, different, wonderful people."
These are the wise words of activist Caroline Casey. Here, Daniel Jennings explains how this sentiment has helped him accept himself. 
My name is Daniel Jennings, I'm twenty-six years old and I've lived with a chronic undiagnosed medical condition for nearly a decade. My symptoms are constantly evolving but for the purposes of clarity I like to split them into two categories: blackouts and chronic fatigue.
Before my first onset of symptoms less than a month after my eighteenth birthday I'd been fairly active. When I wasn't at Stockwood Park Rugby Club, South Beds Golf Club or pounding the A6 pavement you'd probably find me training in the privacy of my own room. I exercised with one sole purpose in mind, my career.
For as long as I can remember, I've wanted to be a firefighter. I spent much of my infancy watching on as Fireman Sam, kept the fictional Welsh town of Pontypandy from catching ablaze and after being introduced to Trumpton's firefighting dream-team, "Pugh, Pugh, Barney McGrew, Cuthbert, Dibble, Grubb", I was hooked. Into my mid teens this childhood dream developed into steadfast ambition. The plan was simple complete my studies, exercise (a lot) and apply for the fire service after university.
On July 2nd, 2006 my first blackout brought this ambitious but achievable plan crashing to earth. From that day forward my life would change dramatically, but against all better judgement I continued to pursue my goal of joining the fire service. I had hoped that my condition would magically disappear before leaving education, but the reality was rather more stark.
My symptoms drastically worsened and as a consequence it took me two extra years, extended deadlines and a total disregard for my own health to complete a foundation diploma in art and design and a degree in graphic design from Kingston University.
As I stood in the queue to hand in my final portfolio back in 2012, with the fog of typefaces, x-heights and layouts beginning to clear from my mind for the first time in three years, I realised that my once good health, fitness, stamina, strength and prospects of joining the fire service were a distant memory and there was no backup plan.
That was nearly three years ago and since then I've tried my hand at countless careers. Straight out of university I became a freelance prop builder and set designer. But the physical nature of the job exacerbated my chronic fatigue – I was rendered bed-bound for nearly a fortnight after my last attempt.
Next I tried working as project assistant/manager at a retail display agency but the five day weeks took their toll with similar results. Then there was Bread & Ginger, a gingerbread baking company that I started in the build up to Christmas 2013 that specialised in bespoke gingerbread houses. I soon discovered that the demand for gingerbread was limited outside of the festive season. And so it continued: I tried writing and illustrating children's books, I considered becoming a therapist/councillor, I did a little designing, videography, photography and social media marketing but my condition kept rearing its ugly head.
I sit here today newly unemployed (as a direct result of my condition) and I can say with complete sincerity that I still don't know what I'm going to do with my life or how I'm going to maintain a career. And yes, that is as petrifying as it sounds. I'd love to live by Oscar Wilde's mantra; "I don't want to earn a living. I want to live." But no matter how hard I try, I can't get rid of the nagging sense that my rent's overdue.
I have however found comfort in the words of activist Caroline Casey who, in the TedTalk, Looking Past Limits, speaks of the difficulties she has faced throughout her working life as visually impaired. Like me, Casey spent years trying to find a job that worked inline with her disability. She describes how a lifetime spent "pretending nothing was wrong" caused her to hit rock-bottom.
Sitting broken and crumpled on "snot rock" Casey had a moment of clarity that led her to trek 1000km across India with Kanchi the elephant, raising enough money for 6,000 cataracts operations. Casey is now a fully-fledged social entrepreneur and avid philanthropist. She believes so strongly that disabled workers are an asset to businesses and not a liability, that in 2004 she started the O2 Ability Awards to recognize Irish businesses for their inclusion of people with disabilities.
That's why, despite losing my job and feeling very much at rock-bottom, my self-belief and dogged determination to succeed will not waver. As the late great Winston Churchill once said; "If you're going through hell, keep going."
Since adopting this mentality I've begun to appreciate that although I'd prefer life without it there are some upsides to having my condition. Firstly, because I'm unable to maintain a 'normal' 9 to 5, I've had to pursue the type of work that countless people would love to try. Plus, I get to work from home, which is most office workers' idea of heaven.
In my personal life I've replaced old sporting hobbies with new pastimes like writing. An accomplishment I'm hugely proud of considering that I made it through school and college barely reading a single book. And with exciting new opportunities arising, such as writing for prolific online magazine Disability Horizons, that aspect of my life is only set to get better.
But perhaps most importantly, I like who I am now. I'm more confident than I was, more self-assured and I'm not easily fazed. I've learnt how to adapt my skills to most working environments because frankly I haven't had a choice. And my ambition to achieve grows with every setback.
So where do I go from here? To start with I'll continue writing no matter what the career prospects. I'll keep searching for a day job so I can pay my half of the rent. And in my spare time I will press on with building the foundations to a charitable initiative of my own, which aims to highlight the unique difficulties faced by undiagnosed individuals living within the UK.
I'd like to leave you in the more than capable hands of Caroline Casey whose resilience, self-belief and fierce intelligence will forever remain a personal inspiration:
By Daniel Jennings
Check out…
• Access All Areas: visiting Northumberland
• Disability and housing: choices, choices, choices
• Disability and travel: holiday snaps
Get in touch by messaging us on Facebook, tweeting us @DHorizons, emailing us at editor@disabilityhorizons.com or leaving your comments below.