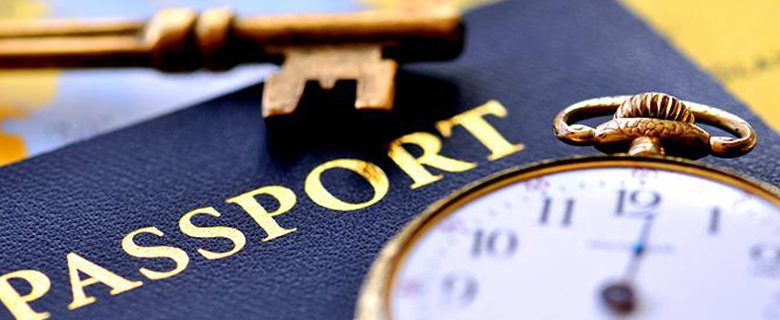 If you have a disability, travelling is rarely straight forward. So that's why we've teamed up with Carrie-Ann Lightley from Tourism for All, to bring you a series of articles to help make travelling and disabled holidays easier and more accessible. With Wimbledon well under way for 2015, this month Carrie-Ann tells us about how accessible the venue is.
#DHgurus
Anyone for accessible tennis?
After all the excitement of our wedding and honeymoon in 2012, Darren and I were thrilled to come home to an email telling us that we had been allocated tickets to the Wimbledon Championships.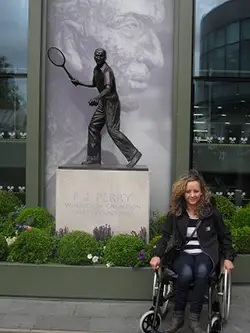 We travelled to London by train on Thursday 28th June, the day before we were due to go to the tennis. Sadly, this was a day of flash flooding in Cumbria! This resulted in a landslide just north of our local station. Chaos ensued, and our journey was heavily disrupted, but the staff were extremely helpful given the circumstances.
We stayed at the Premier Inn Hammersmith, this was the first time I had stayed at a Premier Inn hotel, and I was looking forward to staying somewhere new and seeing a different take on accessibility. There was Blue Badge parking at the front of the hotel, a ramped entrance and a chair lift down 5 or 6 stairs to the reception area. The room was very spacious, and the bed was one of the comfiest we have slept in! The bathroom again was very spacious, with a low-level bath with transfer point. We took advantage of the breakfast, dinner and drink deal, and had some really tasty food. Overall a fantastic value option for a great location – all of the surrounding hotels were double the price of the Premier Inn.
The All England Lawn Tennis Club (AELTC) issue an easy access guide to Wimbledon with all wheelchair tickets, which is very comprehensive and contains all of the information that a disabled spectator needs to visit the Wimbledon Championships. On entry to the grounds we were asked if we needed a RADAR key and told to contact a steward if we needed any assistance at all, they were really very helpful. The grounds themselves are completely flat, and a smooth tarmacked surface ideal for wheelchairs. There are accessible toilets near every court, as well as food outlets which are either level with the ground or ramped. Each wheelchair tickets comes with a complimentary companion ticket, and a wheelchair space and seat is reserved. There is ample room in the wheelchair space, even for a large mobility scooter. Our space at court 2 had a fabulous view, and a good patch of sunshine! For souvenirs there are several gift shops and stalls, the largest being near court 1, which is more spacious and accessible than the rest.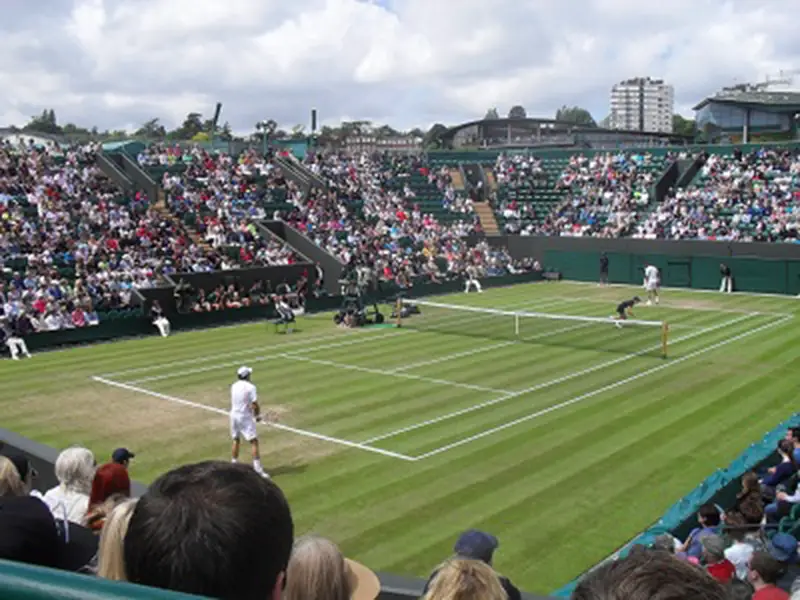 The first match we saw was delayed by 40 minutes because of rain, so we took the opportunity to indulge in some Pimms until the sun came out again. We had a wonderful day watching fast-paced tennis, the atmosphere at Wimbledon is really special.
After a fantastic, but long and tiring day at the tennis we spent the next morning wandering around Hammersmith, and had a leisurely breakfast in one of the many small, family run cafes. We really enjoyed staying in this area and will definitely return, if we are very lucky we may even revisit Wimbledon.
By Carrie-Ann Lightley
Get in touch by messaging us on Facebook, tweeting us @DHorizons, emailing us at editor@disabilityhorizons.com or leaving your comments below.
If you're planning your next holiday, why not visit our new travel site, Accomable, to find accessible accommodation not just in the UK, but across the world.