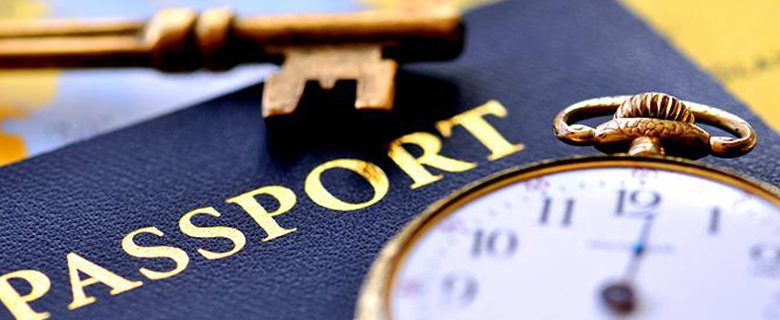 If you have a disability, travelling is rarely straight forward. So that's why we've teamed up with Carrie-Ann Lightley from Tourism for All, to bring you a series of articles to help make travelling and disabled holidays easier and more accessible. This month Carrie-Ann photographs and memories of her experiences of travel, tourism and leisure over the last few years.
#DHgurus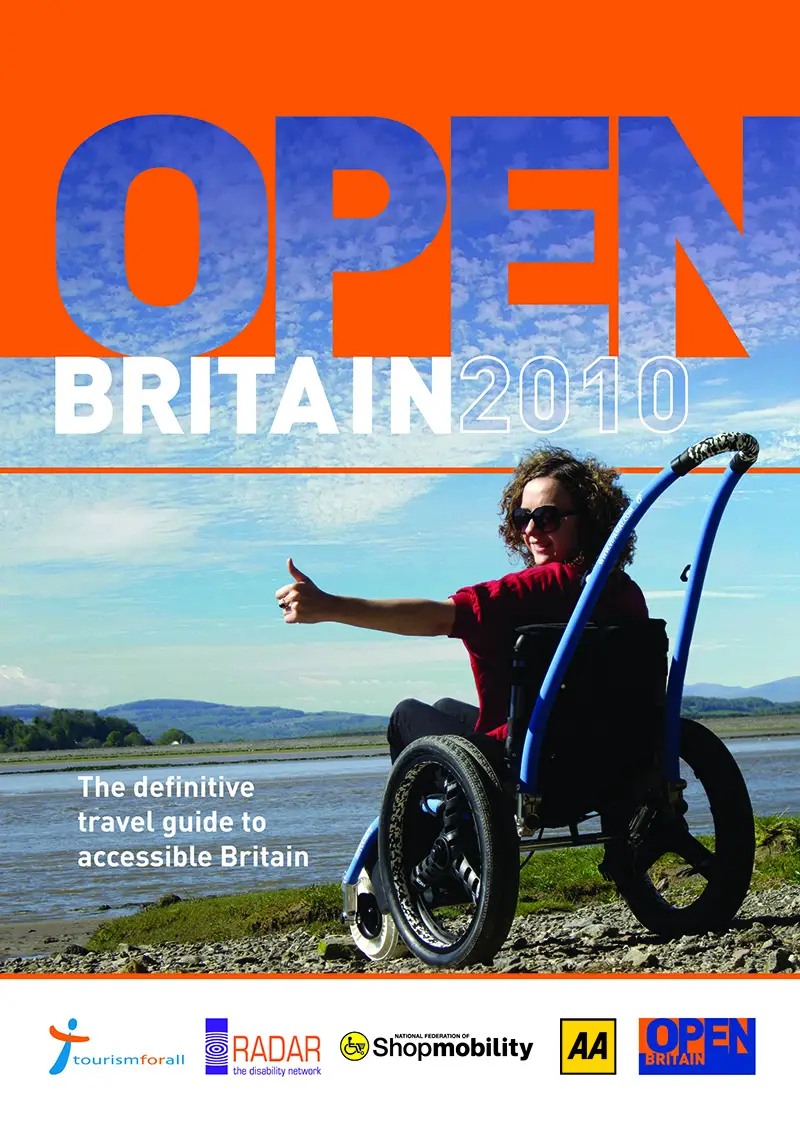 The cover shoot for the OpenBritain 2010 guide book was a fun (if chilly!) experience. It took place near the estuary of the River Kent in Arnside, Cumbria. OpenBritain is now one stop shop for accessible tourism in the UK providing you with a simple way to find accessible destinations and places to stay.
—————————————————————————————————————————————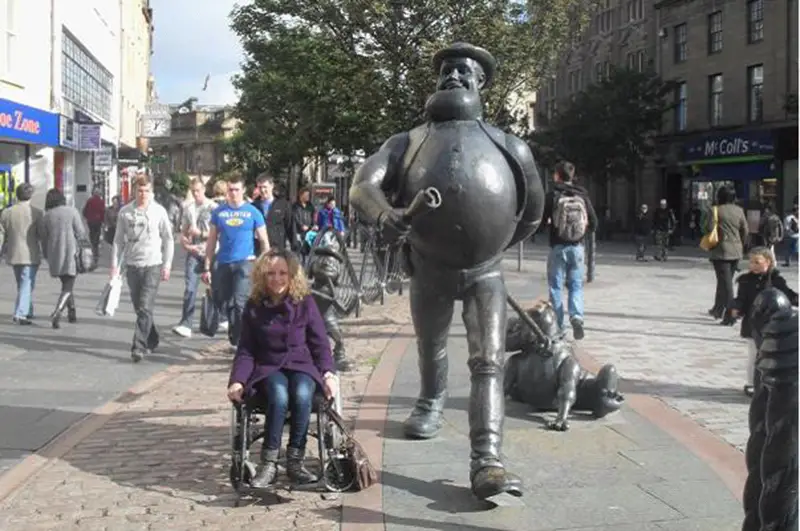 My accessibility review tour of Dundee for VisitScotland, in 2010. I visited Sensation, Dundee's Science Centre, Discovery Point, which tells the story of the RSS Discovery, Verdant Works, which tells the tale of jute (for many years the mainstay of Dundee's economy) with the life and work of old Dundee, and The McManus: Dundee's Art Gallery & Museum, as well as some fantastic cafes and restaurants. Here I am in the city centre alongside statues of Desperate Dan, Minnie the Minx and Gnasher, as Dundee is the home of the Beano and the Dandy comics.
—————————————————————————————————————————————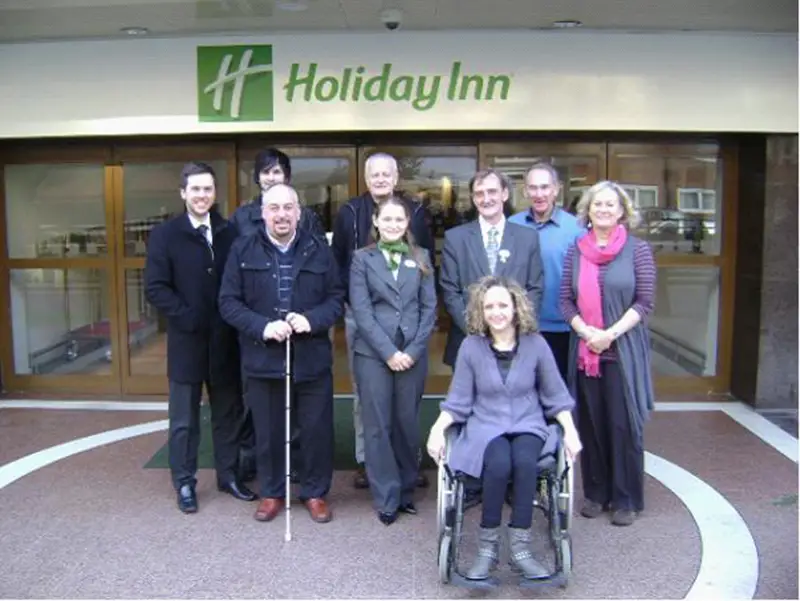 Filming for Tourism for All's Access for All disability awareness training at the Holiday Inn Bloomsbury in 2011. This was a really fun day – along with our former CEO and Vice Chairman, we had volunteers with visual and hearing impairments, the hotel's Access Champions, and colleagues from DisabledGo to film best practice examples of welcoming disabled guests.
—————————————————————————————————————————————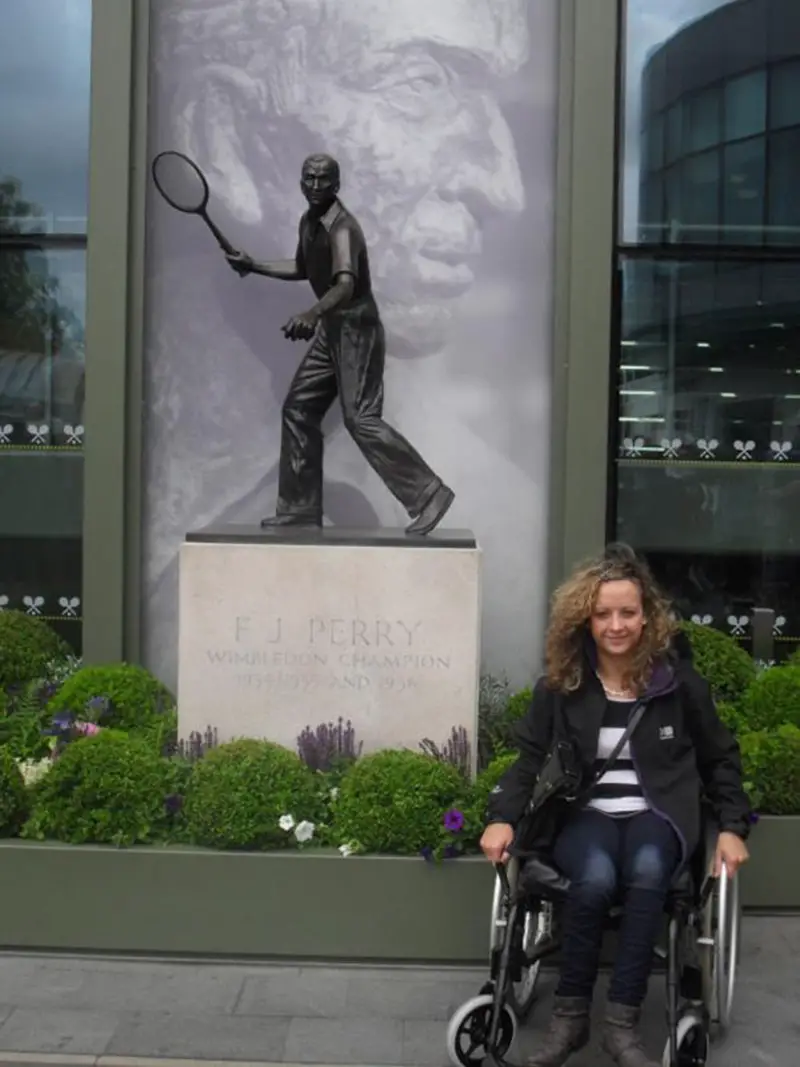 In 2012 I got tickets to the Wimbledon Championships, which was so exciting! The accessibility there is great – the grounds themselves are completely flat, and a smooth tarmacked surface ideal for wheelchairs. There are accessible toilets near every court, as well as food outlets which are either level with the ground or ramped. Each wheelchair ticket comes with a complimentary companion ticket, and a wheelchair space and seat is reserved. There is ample room in the wheelchair space, even for a large mobility scooter. Our space at court 2 had a fabulous view, and a good patch of sunshine!
—————————————————————————————————————————————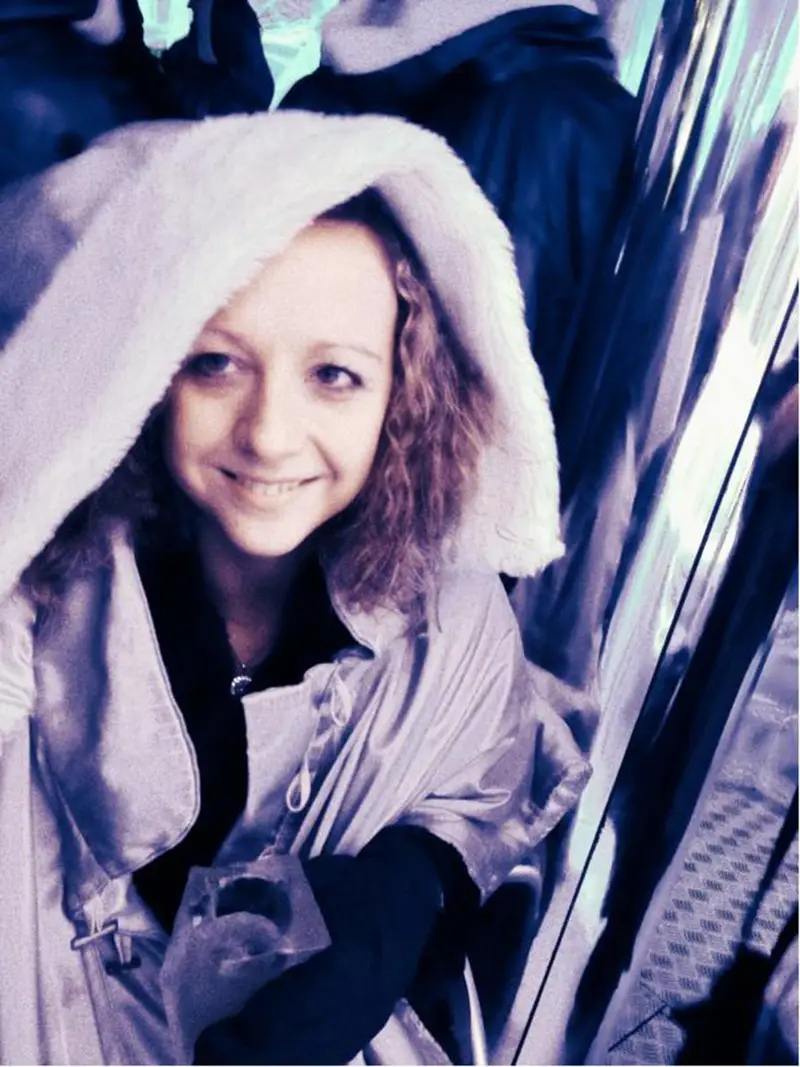 A festive weekend in London, December 2013. As someone who feels the cold easily I wasn't sure what to expect at ICEBAR London, but the specially designed thermal cape which fit over my chair, coupled with the wickedly strong cocktails served in Ice glasses kept me nice and toasty!
—————————————————————————————————————————————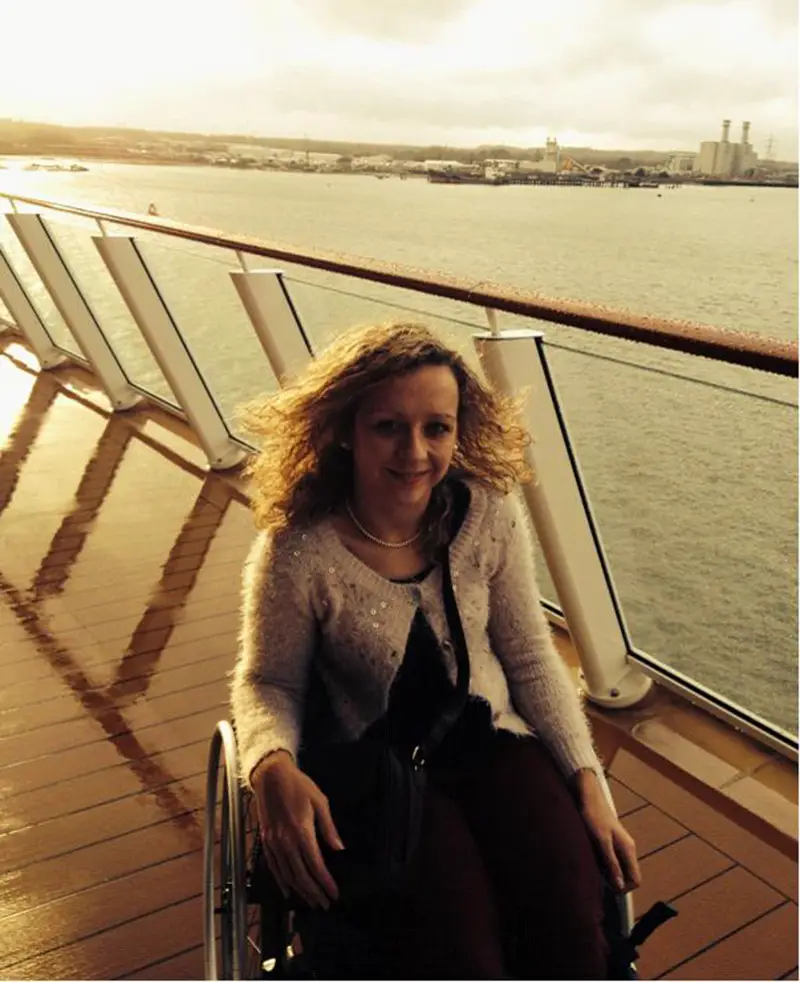 In January 2014 I was invited by Accessible Travel & Leisure to attend the launch of the new Norwegian cruise ship Getaway, and stay overnight in an accessible cabin. It was fantastic to be in fully accessible, Miami-style luxury from a grey corner of England. The ship boasts 16 restaurants, 12 bars, a casino, an aqua park, a sports complex and a spa. Lifts serve all floors, and there is even a platform lift for access to the sun deck – a definite must for me, as I love lounging on holiday.
—————————————————————————————————————————————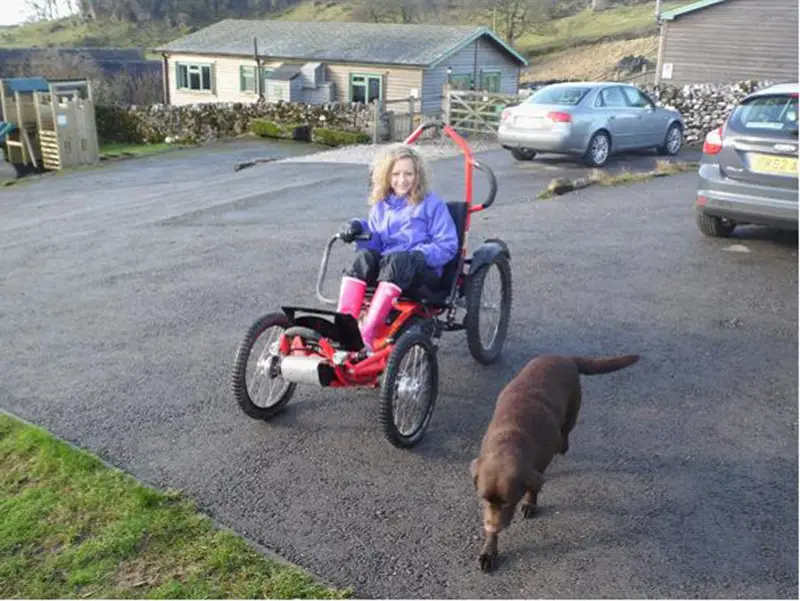 February 2014, I was invited by Tourism for All member Hoe Grange Holidays to take a weekend break in one of their accessible self catering log cabins. They have a selection of 4 homely cabins, based on a working farm on the edge of The Peak District, Derbyshire. Hoe Grange is the first and only holiday accommodation in UK to offer a Boma 7 off-road wheelchair for hire, which can be used to access the High Peak Trail, around the farm, or at local beauty spots such as Carsington water for exciting outdoor adventures.
—————————————————————————————————————————————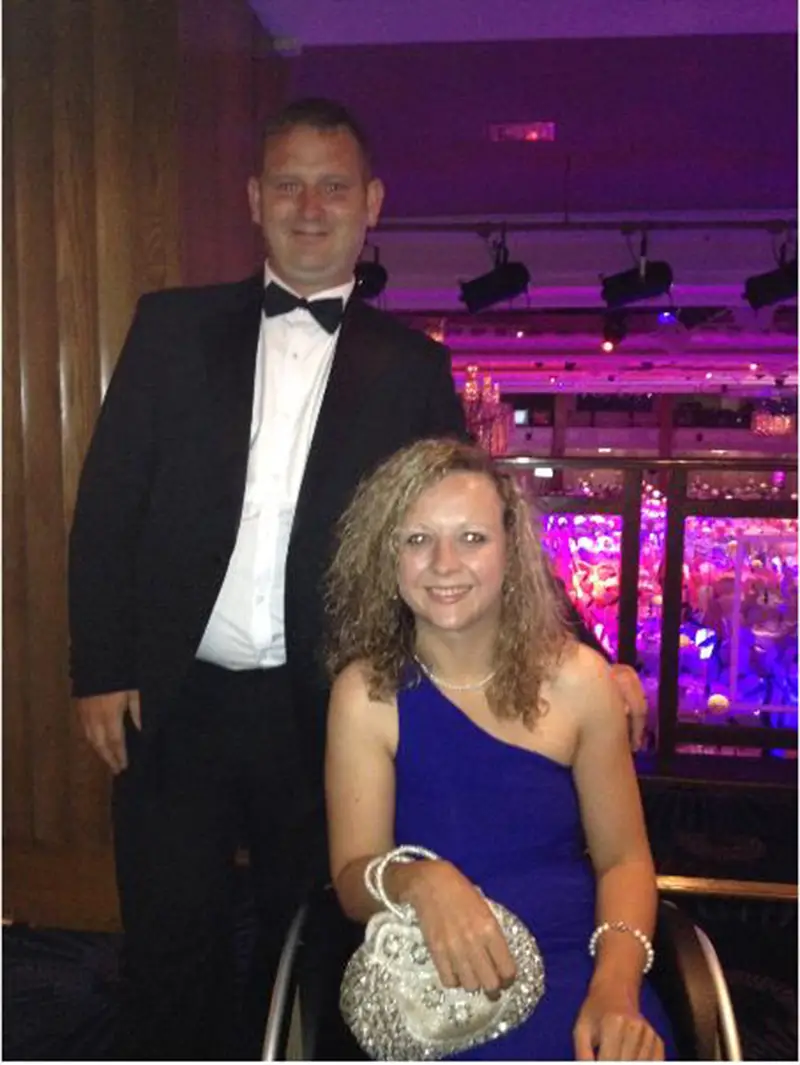 I was honoured to be a judge for the 2014 Catey Awards. The awards recognise true excellence in the hospitality industry, including an accessibility category.
The venue for this very glamorous event was the 5* Grosvenor House Hotel on London's Park Lane. For a hotel built in 1929, the Grosvenor House has been adapted very well for accessibility, but I always find that great guest service really does make all the difference to a disabled person, and I was very well looked after by all of the staff.
—————————————————————————————————————————————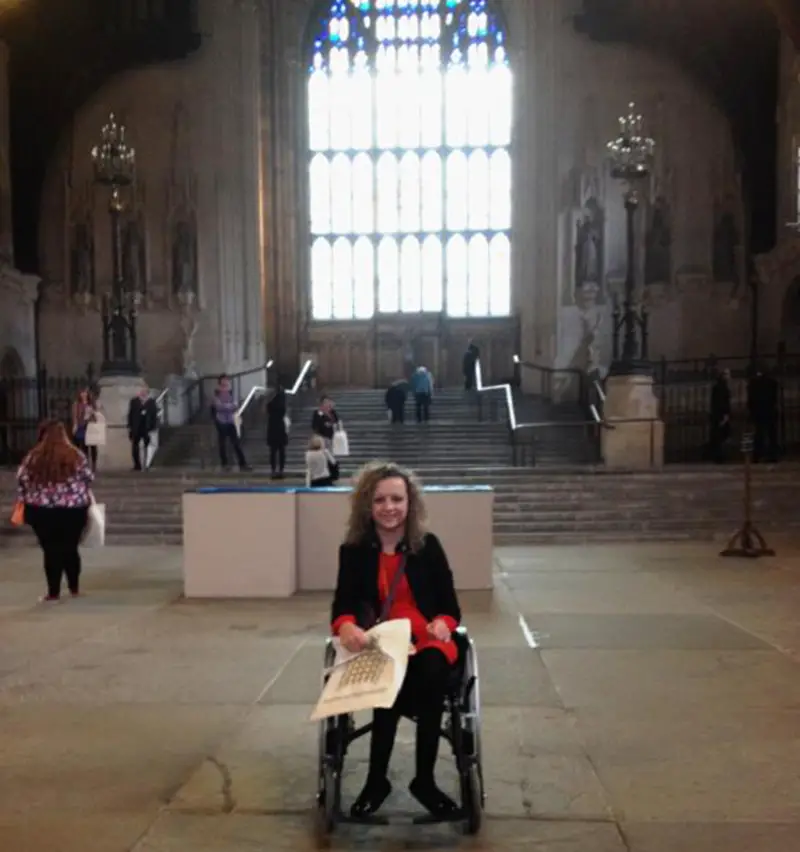 In April this year I attended a 'Visit Parliament' afternoon. Visit Parliament are a member of Tourism for All and have a listing which details their accessibility on OpenBritain. This listing includes their very helpful video, 'How to access the Houses of Parliament'. Accessible tourism sometimes gets a bad reputation but I received an impeccable level of service at all points – train, taxi and the Houses of Parliament. To me, this raises the question – if historic buildings such as the Houses of Parliament can adapt, why can't all others? After all, culture is for everybody.
—————————————————————————————————————————————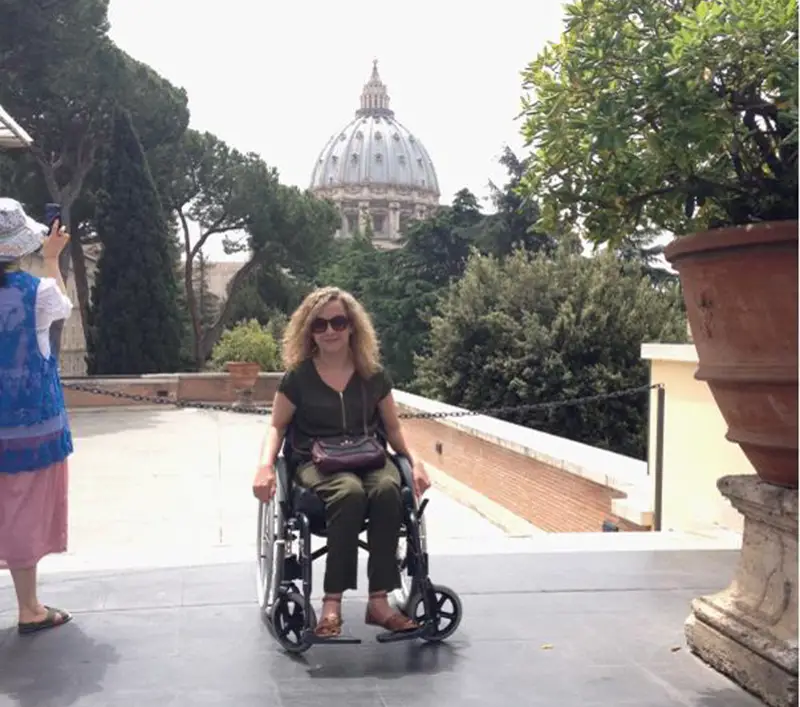 A wonderful holiday to Rome, in May 2015. Rome isn't an easy city for someone with mobility requirements to visit, but it's worth the effort. Ancient Rome has an abundance of cobbled streets, so prepare for a bumpy ride with beautiful sights everywhere you look, vibrant culture and magnificent food. Accessible taxis and tour buses are available, but if you're using an all-terrain powerchair, or a manual chair and a strong pusher, it is possible to get around under your own steam. I'd recommend a map, a guide book and a sense of adventure – Rome is a beautiful place to get lost in!
—————————————————————————————————————————————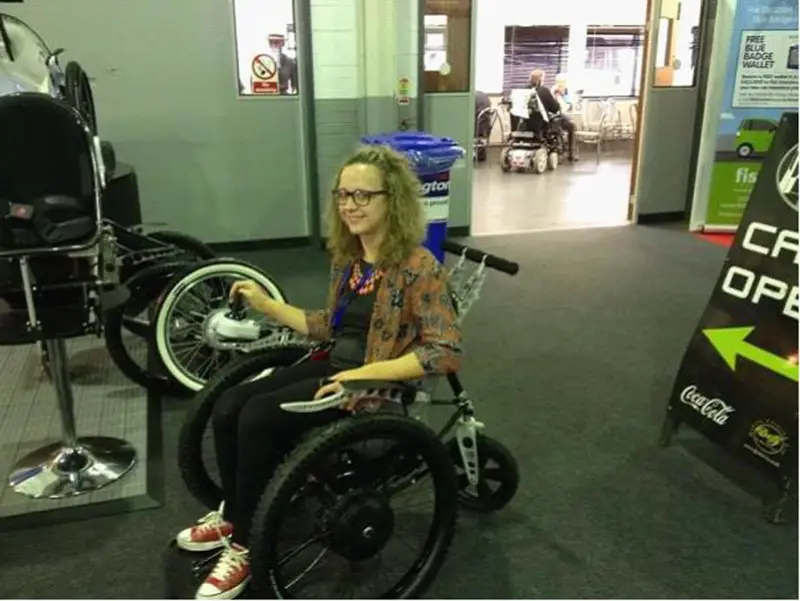 Tourism for All exhibited at the Mobility Roadshow 2015, where I was lucky enough to try out the Trekinetic All Terrain wheelchair, which was amazing! I love getting out of the office and meeting the people who I help and advice about accessible holidays – it's a great moral booster, and a reminder that the service which Tourism for All provides is so important!
By Carrie-Ann Lightley
Get in touch by messaging us on Facebook, tweeting us @DHorizons, emailing us at editor@disabilityhorizons.com or leaving your comments below. And if you're planning your next holiday, why not pop over to our new travel site, Accomable, to find accessible accommodation not just in the UK, but across the world.