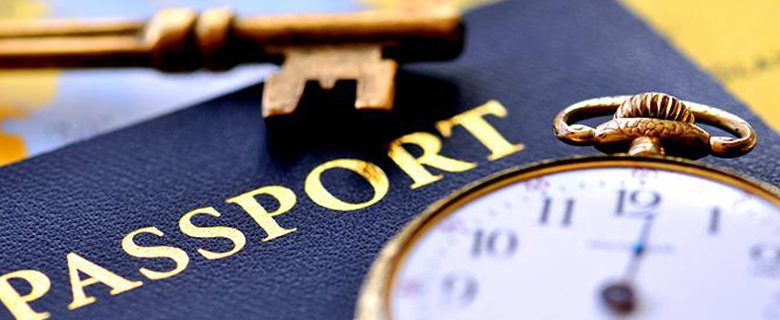 If you have a disability, travelling is rarely straight forward. So that's why we've teamed up with Carrie-Ann Lightley from Tourism for All, to bring you a series of articles to help make travelling and disabled holidays easier and more accessible. Here we delve deeper into Carrie-Ann's experiences…
#DHgurus
I've travelled a lot in the UK in my work for Tourism for All, a charitable tourism information service for people with disabilities, working with the industry & government. For holidays I've been lucky enough to visit wonderful places such as Egypt, Turkey, Mexico and Mallorca, and most recently city breaks to Barcelona and Rome. I'd love to go to Perth in Western Australia next as my best friend emigrated there last year.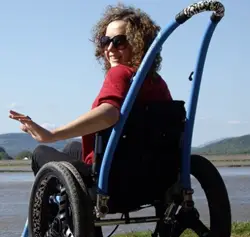 I prefer beach holidays and city breaks; in fact Barcelona was a perfect mix of the two. I'm not very adventurous in the outdoors, although I had a fabulous stay at the award winning Hoe Grange Holidays in Derbyshire last year, and using their Boma 7 off-road wheelchair enjoyed a 5 mile trek over all sorts of terrain, and met horses, mobility scooters and even a tractor!
The least accessible place that I've travelled to would be Tunisia. Though ramps are provided in places, they are too steep for a wheelchair user to use independently. Curb drops are also huge, and accessible toilets difficult to find. Barcelona is without a doubt the most accessible place I've travelled to. The city's Olympic legacy means that accessibility just is a part of every day life, and I had no issues at all accessing accommodation, transport, attractions, beaches, and places to eat and drink.
Barcelona is actually the only place I have confidently been able to use public transport outside of the UK. I think public transport which is accessible enables everyone to experience a place 'like a local', which is how I like to travel. It's relatively easy to find an accessible taxi in most places, but that doesn't always feel like an authentic travel experience.
When planning a holiday, I usually start with a couple of destinations and a budget in mind, then research accommodation for accessibility, good reviews, and location – I like to be able to reach bars, restaurants and places to visit easily. I'll contact the accommodation directly to confirm they can meet my access requirements, and ask for photos. This helps to ensure nothing gets lost in translation when booking overseas. I always ask for confirmation that the accommodation, airline, transfer company etc. can meet my requirements in writing.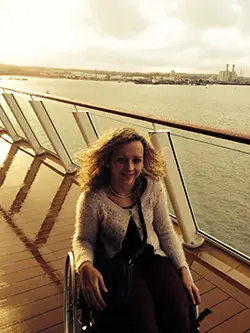 I've been working in the accessible tourism industry for 10 years, and it's my job to research accessible holidays, so I tend to travel independently using my own resources. However, specialist tour operators can provide a level of assurance that your needs will be catered for. Companies like Accessible Travel & Leisure only suggest accessible holiday locations that are tried and tested. If they haven't visited a location, they won't recommend it!
My experience of air travel is generally good; I am fairly mobile so as long as I have seating near to the bathroom I'm happy. There have been a few hiccups over the years, which I think are caused by communication breakdowns – when requesting assistance from the airline you're potentially dealing with a chain of 4 or 5 people who are all trying to communicate your needs – it can become a bit like Chinese whispers!
Barriers to access are often about attitude and service, which are easy to rectify. Personally, I will always recommend a venue where the staff went out of their way to accommodate me over one with good access, but bad service. Disability awareness training gives staff members the confidence to welcome all customers, without worrying about saying the wrong thing or booking someone in to an unsuitable room. It's not about offering 'special' service for those with access requirements, but the very best service for everyone.
I think we need to continue to raise awareness of accessible tourism, and champion the businesses that are doing it right. Being accessible is not about protection against the law, or even how to avoid problems, but about an opportunity to raise standards and to grow. Accessible and inclusive tourism is about making tourism possible for everyone – whether you are young, old, a mum pushing a buggy, a wheelchair user, a visually or hearing impaired person, a carer or someone recovering from an accident or an illness.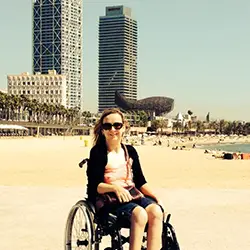 Good information can make a world of difference. I hear from many disabled travellers who have to search dozens of different websites to find the information they need, literally spending day and night online just to book a simple break. Thankfully I can help them to find suitable, accessible accommodation and places to visit using websites like www.openbritain.net.
Overall, the thing I love most about travelling is the sense of independence. Travelling alone or with my husband, managing it all, and sometimes struggling but pushing myself to carry on, gives me a huge sense of achievement. Sometimes it's a harsh wakeup call going somewhere new and having that comfort taken away, but isn't that what travelling is all about? Going to new places, seeing things with fresh eyes, taking in new experiences. Sometimes it can be a little more difficult for me, but that's not going to stop me any time soon!
By Carrie-Ann Lightley
Get in touch by messaging us on Facebook, tweeting us @DHorizons, emailing us at editor@disabilityhorizons.com or leaving your comments below.
If you're planning your next holiday, why not visit our new travel site, Accomable, to find accessible accommodation not just in the UK, but across the world.