Every year the Mobility Roadshow showcases the latest gadgets and technology aimed at enabling disabled people to be more independent. This year it's back, from the 26th to 28th May at Silverstone Circuit, Northants, where it will once again feature free driving events for experienced and new drivers.
Organised by charity Mobility Choice, the Mobility Roadshow will give people the opportunity to see and, in many cases, try out some of the latest accessibility innovations. Leading motor manufacturers will be providing the widest range of accessible and adapted vehicles for test drives and specialist exhibitors will display a vast range of mobility products, including innovative wheelchairs, mobility scooters, driving controls, hoists, mobility gadgets and much more.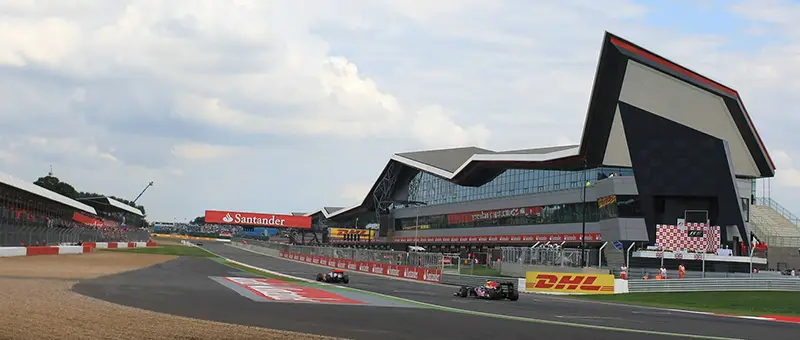 In the ultimate test drive experience, Mobility Roadshow visitors will also have the unforgettable chance to drive on the British Grand Prix circuit under the supervision of Advanced Driving Instructors. The pit lane garages, fully accessible to all show visitors, will house displays from leading vehicle manufacturers and convertors – all supported by knowledgeable advisors on hand to answer any accessible motoring questions.
The range of wheelchair accessible vehicles available to see and compare in one location is simply not available anywhere else. By visiting the Mobility Roadshow you'll have the unique opportunity to decide which vehicle or product is right for you before purchase – an invaluable 'hands-on' experience that can not be missed!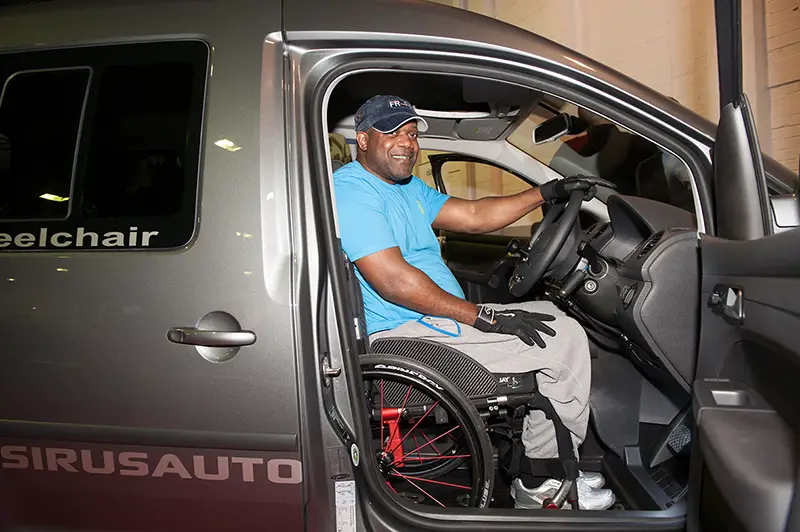 2016 also sees the exciting return of Get Going Live! to The Mobility Roadshow. This beneficial test-drive feature is aimed at young and novice disabled drivers looking to get behind the wheel for the first time. Running for all three days of the show, Get Going Live! also provides an impressive array of information regarding accessible motoring ranging from specialist tuition, theory tests and advice from the Forum of Mobility Centres.
Visitors and their families, including teenagers from the age of 15, can safely test-drive a range of adapted and wheelchair-friendly cars in the company of professional drivers.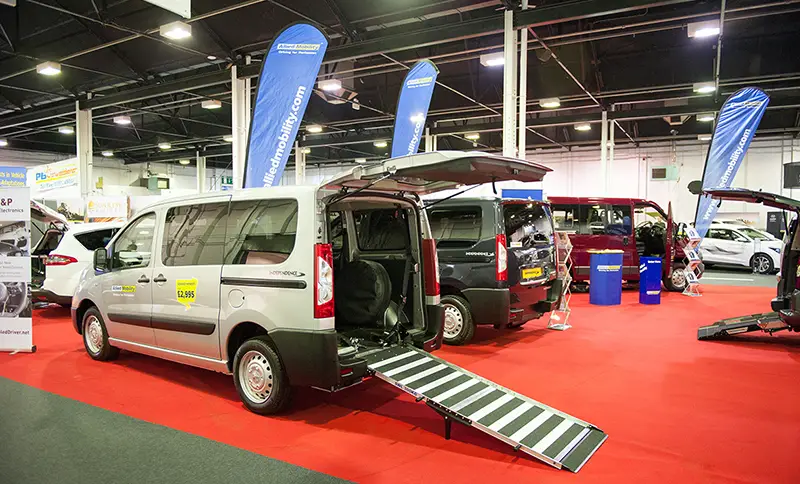 Brought together under one roof in the spacious Silverstone Wing, visitors will see exhibits from leading product specialists such as All Terrain Wheelchairs, Chunc Seating and Mobility, Portaramp, Sirus Automotive and Lewis Reed. By visiting the Mobility Roadshow disabled people of all ages can be more informed when it comes to selecting the right assistive product or adapted vehicle for their individual needs.
The Mobility Roadshow is proud to be working in partnership with show sponsors Autoadapt, Elap, Mobility Networks and Kivi. The charity Disabled Motoring UK is also supporting the show through co-organisation of the Get Going Live! feature. The European Mobility Group (EMG) are involved with this year's event once more so that an international flavour is maintained, both from a visitor and exhibitor perspective.
The Mobility Roadshow is fully accessible and the parking is on hard standing so hassle-free for wheelchair and mobility scooter users. Admission, test drives and parking are all free.
For further information and to sign up for all pre-event news, visit: www.mobilityroadshow.co.uk

Get in touch by messaging us on Facebook, tweeting us @DHorizons, emailing us at editor@disabilityhorizons.com or leaving your comments below.