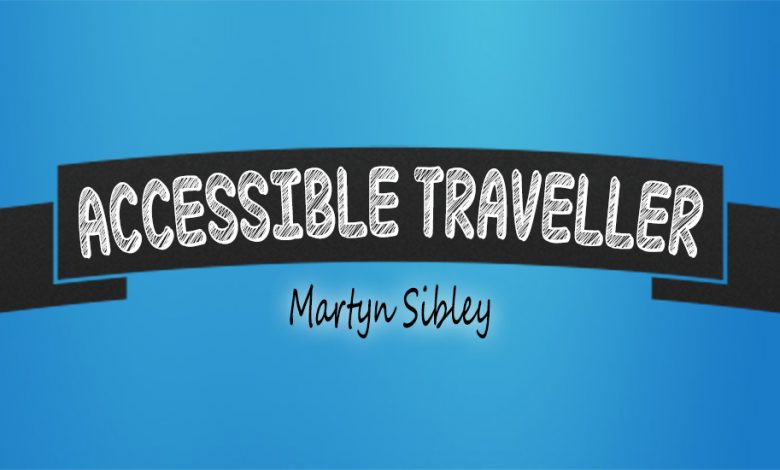 Travel & Holidays
Accessible Traveller: a brand new solution to the same old problems
Today I have something very exciting and dear to my heart to share with you. It's my way of helping to make travel accessible to everyone
Last week, I launched a social campaign called Accessible Travel Week, and it turned out better than I could've ever imagined!
Missed out? Find out what we did and our results by visiting my website about accessible travel.
It was an incredible feeling to have helped so many disabled people into giving them the knowledge and confidence they needed to book their holiday of a lifetime.
We posted videos, sent emails and answered a lot of questions.
Today, I'm unveiling my humble attempt to provide a solution to a lot of the biggest barriers to accessible travel, something I'm calling: Accessible Traveller.
Accessible Traveller is the ONLY newsletter exclusively for disabled people, that solves all your biggest challenges and hooks you up with everything you'll need in one place, for less than the price of your weekly Starbucks.
Accessible Traveller will provide:
In-depth guides for popular travel destinations, including 'experience of the month'. These guides will provide you will every little detail you'll need to be able to travel and stay there with a disability.
Discounts on as many products and services as possible. We've arranged a deal with a leading insurance company who are willing to give all of our subscribers discounted rates.
Interviews with accessible travel experts and businesses, whether they're holiday reps, equipment suppliers or just seasoned disabled travellers
Reviews of accessible products, including 'product of the month'. Each product will be selected by us, if we believe if could make things easier, faster or cheaper for you on your next trip.
Inspirational stories, including 'story of the month'. Inspirational and insightful stories will be told by other disabled people who've travelled the world like you intend to.
Accessible equipment guides and supplier directories. We will make sure you know exactly where to get what you need AND at a bargain price
Access to our accessible travel vault. We intend to create guides to every possible place (this will take time, so bare with us…) As a subscriber, you'll get access to all of these
Sound good? For more information and to find out how we can help you organise that once-in-a-lifetime holiday, click here.
"It's great to see a publication which aims to bring the whole travel experience together and provide suggestions that will open up the world to other customers with disabilities… It will inspire people to try new things and travel to new places. It will also provide them with the practical knowledge of how to do so." Geraldine Lundy, Passenger Accessibility Manager, Virgin Atlantic Airways Ltd
I believe Accessible Traveller could be the fastest way to organise your holiday for the cheapest price possible with the least amount of hassle – click here to decide for yourself.
By Martyn
P.S. Imagine actually being on the trip, savouring the sights, sounds and experiences you've dreamt about for so long, while making memories you'll remember forever. Trust me, it's not to be missed, and I'd like to make it possible for you.
Click here to find out how we can help you organise your holiday of a lifetime with less stress and investment than you ever thought possible.
Want to learn more about accessible travel and to ask us your travel questions? Get in touch by messaging us on Facebook, tweeting us @DHorizons using the hashtag #AccessibleTravelWeek, emailing us at editor@disabilityhorizons.com or leaving your comments below.