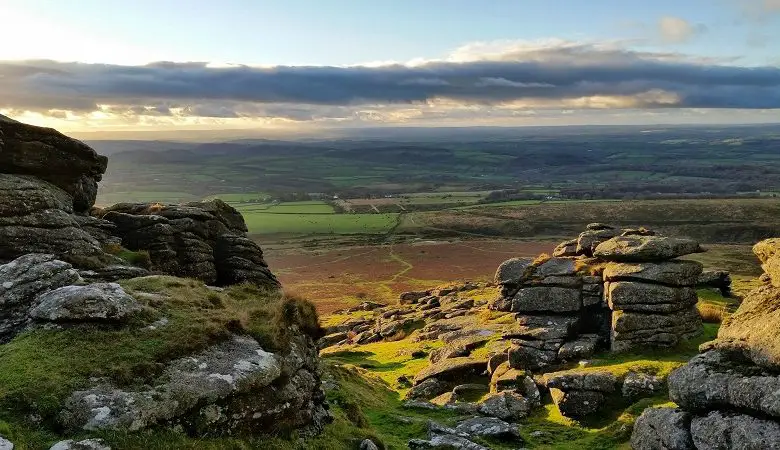 The Bimblers describe themselves as the UK's most unlikely travel bloggers. Rob, together with his partner Bridget, travel in a wheelchair, reviewing access as they go. Driven by the mantra 'Access For All' Rob has joined us to share his thoughts, observations and ideas to make travel easier for people of all abilities. In today's post… Disabled Access Day and accessible travel in Devon.
A couple of months ago we visited Hannahs at Seale-Hayne in Devon, a social enterprise set up to help disabled children, with Lisa from Dartmoor Accommodation. Lisa is disabled herself and shares our passion for accessible tourism. Lisa works hard to promote access in Dartmoor and is slowly but surely getting the area recognised as an accessible destination.
As Devon was already on our bucket list, it was an ideal opportunity for us to visit and promote accessible tourism at the same time. Better still, we were able to organise our trip to coincide with Disabled Access Day, which made the visit all the more special.
Hannahs at Seale-Hayne
The truth is, if we were searching for accessible accommodation in Dartmoor and Devon, it's highly unlikely we'd have found Hannahs at Seale-Hayne. Like most people, we would have searched mainstream hotel booking sites and settled for an accessible room in a nondescript hotel.
Finding Hannahs highlights the message we and many of our peers advocate – it's all about having the right information. Never in a million years would we have found Hannahs without Lisa's local knowledge.
Arriving at Hannahs, we were met by Victoria who kindly gave us a guided tour. I'm not sure what I was expecting, but it wasn't a fully accessible site set over 90 acres or the vast array of adapted bedrooms, nor was it the spa, hydro pool or accessible glamping.
What is Hannahs?
Hannahs is one of the UK's oldest charities. A £10,000 legacy from Dame Hannah Rogers In 1767 was the catalysts for the trust as it is today.
Across two sites in Devon, Hannahs has created an environment where disability is incidental. It's a fully inclusive place where everyone can thrive and participate.
In 2009, Hannahs acquired an old agricultural college in Seale-Hayne and swiftly set about developing it into the wonderful site it is today. The Seale-Hayne site is a place to learn, have fun, socialise, take a holiday and participate in exciting activities which are usually out of reach to people with disabilities.
Things to do at Hannahs
You can do as much or as little as you like on your visit to Hannahs. If you are looking for a relaxing break, Hannahs is surrounded by some of the most stunning countryside in England.
Onsite, you can chill in the Edwardian Quadrangle, relax in the wood panelled bistro, browse in the gallery or treat yourself to one of the many therapies and treatments available.
If you're feeling more energetic, you can use Hannahs as a base to explore the wild moors of Dartmoor National Park. For adrenaline junkies, the white water rapids on the River Dart are virtually on the doorstep.
If you fancy staying onsite, you can play indoor badminton, squash, basketball, football, cricket, bowls, and hockey or swim a few laps in the heated indoor pool. And, if that's not enough, how about trying your hand at bush craft, laser combat, archery, mountain biking, kite flying or pistol shooting. You can explore the grounds on the fantastic Boma off-road mobility vehicle or hire a mobility scooter and simply bimble around.
One thing is for sure, for a fun packed holiday or weekend break, Hannahs is the perfect place to visit regardless of your disability!
Where to stay at Hannahs
There is an unbelievable choice of guest accommodation at Hannahs. No matter what your needs or budget, Hannahs probably has a room to suit you and your family.
Here's an overview of what's available:
In the Upper East section of the main building there are stylish, comfortable double rooms with shared bathroom facilities.
Valley View is a 3 bedroomed, fully wheelchair accessible family apartment. With views over the Teign Valley, the apartment can sleep up to 5 people and comes with a shower, bath, kitchen and dining area.
How about accessible glamping? Hannahs is home to For Tree and Birch Tree Lodge, which is two huge safari tents set in their own section of the site. Now, here's the good thing, they are wheelchair accessible and include two bedrooms, a wood-fired range, living area, dining area and veranda views over the countryside towards Teignmouth.
We stayed in the newly refurbished en-suite rooms at the rear of the site. There are a number of accessible rooms as well as standard en-suite rooms available. Ours was more than adequate and was on par with any accessible hotel room we've stayed in.
The adventure hostel offers both single and double rooms with shared bathroom facilities. If you are looking for a cheap, basic but comfortable room the hostel is a great option.
Forest View is a block of 12 ground floor rooms, 6 of which are accessible. The rooms are set around a modern and well equipped open plan kitchen, dining and living area.
The Bradbury accessible holiday apartments are a new addition to Hannah's and an impressive addition by any standards. Three large upper floor high apartments can be rented together or individually. Access to the high standard rooms is by way of a brand new ramp, through the floor lift and wide corridors. You really have to see the Bradbury apartments to understand how good they are.
Howton House, which is the former Deans house, can be rented as a whole or as two separate apartments. We didn't go inside Howton House but looking at the pictures, it's pretty impressive!
And finally, Clare's House which is a fully accessible holiday home managed by a small team under the umbrella of The Dame Hannah Rogers Trust. Clare's was made possible thanks to the generosity of the Clare Milne Trust.
Who should visit Hannahs?
Before we visited and based on the information available, I thought Hannahs was only for people with severe disabilities. In reality, Hannahs is open to everyone Yes, there are facilities suitable for people with a high dependency, but there's so much more to Hannahs than that.
Hannahs has seamlessly incorporated access without it feeling sterile. The sheer range of facilities available, activities on offer and choice of accommodation means that Hannahs has achieved the goal of making disability incidental and open to all.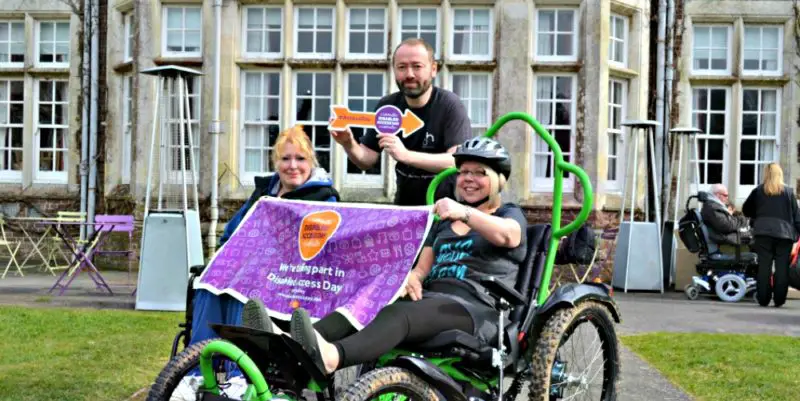 Another reason I'd encourage you to visit Hannahs is to support the great work they do. If you're in the area, pop in for lunch in the bistro, visit the gallery or take part in an activity. Doing so, means you are contributing to the ongoing success of Hannahs at Seale-Hayne.
I'd like to thank both Hannahs and Dartmoor Accommodation for an enjoyable visit to accessible Dartmoor.
You can see more information about how our trip went and listen to our first ever radio interview in this post on our blog Disabled Access Day at Hannahs.
By Robert Obey
We'd love to hear about your recent holiday. Tweet us @DHorizons using the hashtag #DHaccessibletravel.