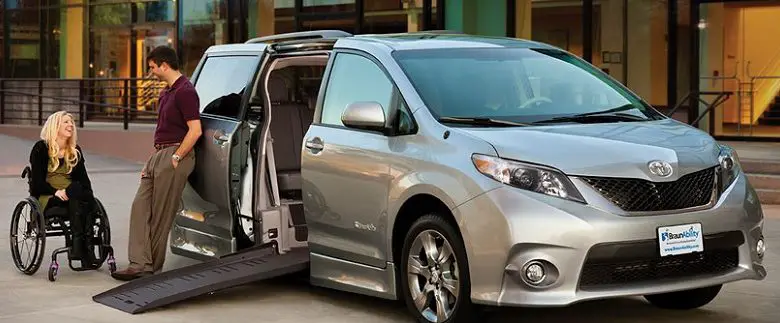 Accessible tourism is a fast-growing industry, opening doors for disabled people all over the planet. Many travelers can now access places they may not have been able to before thanks to accessible planes, accommodation or the rental of wheelchair accessible vehicles.
But like with anything, if you're renting a car, you'll need to make sure you get the right one for you. So what factors should you consider when booking an accessible vehicle? MobilityWorks, which rents wheelchair accessible vehicles in more than 60 locations across the United States, shares advice on the key things you should think about when booking an accessible vehicle rental, so that you have a stress-free trip.
1. How old is the vehicle?
It is imperative that you understand the age of the vehicle, so ask the dealership about this. While older vehicles may appear to be in good condition, newer rental vehicles are more preferable for reliability and for having the latest amenities. At MobilityWorks, all of our vehicles are newer models so you will not get stuck with something older.
2. What happens if there are problems?
Even with a new, well maintained fleet of wheelchair accessible vehicles, there can be occasional issues. You will want to find out exactly what the process is if there is a problem. A 24 hour emergency service number is extremely important. Look for policies such as on-site maintenance performed by a certified technician or replacement of a vehicle with an issue. All MobilityWorks locations offer this level of service.
3. How many wheelchair accessible vehicles does it have?
Ask about the size of the fleet when you rent. If something happens, you may need a replacement vehicle. Make sure that the rental location would be able to accommodate that for you. Ideally you'll want it to be part of a large dealership with a high number of staff and several vehicle options, like we have at MobilityWorks. We also have the nation's largest inventory of wheelchair accessible vehicles, so can get customers back on the road quickly.
4. What size of wheelchair will fit in the vehicle?
Wheelchairs come in all shapes and sizes and it's important that you communicate your chair's dimensions to the rental facility. Extra tall, wide or long wheelchairs can pose a problem for standard lowered minivans, so be ready with your dimensions while you're booking your rental. If you don't know whether your chair is outside of standard sizing, just ask.
5. Does it have a power or manual ramp and door?
If you are travelling alone or have other limitations in your party, an automatic door and ramp can be vital. Some rental vans come with manual ramps and doors, so make sure you communicate your needs when you book and get it confirmed in writing.
6. Check what the hand controls and transfer seats are like?
If you or a loved one are one of the millions of people that drive with hand controls, this often forgotten add-on can leave you in a car that you cannot operate. Vehicles equipped with assistive devices are usually low in supply, but they can be added on. However, you might need to provide the company with some form of proof before they install them, and some companies may not even rent vehicles with these devices.
While advanced controls are not available, common push/pull and push/rock hand controls are a common request. Clearly communicate your need in advance of paying for your rental so you don't end up with a headache down the road.
7. Does it have rear or side entry?
Wheelchair users can enter the wheelchair accessible vehicle through the side or the rear. Both have benefits – learn more about visiting the MobilityWorks website. Depending on your needs, the size of your chair and what passengers are travelling with you, you may have a need for either a rear or side entry. You will need to ask these questions when booking.
8. What happens when it comes to delivery?
Some rental locations may be able to deliver the vehicle to you, which is great when flying into an airport. Considering how you will be getting the vehicle is paramount to having a safe and enjoyable trip.
Make sure you get very clear direction about the process of delivery, especially at major airports. You will always want to have a number where you know you can reach a person. Even if you are not meeting someone there and will be picking up a vehicle from the parking lot, make sure you have a number to call if you need anything, have questions or in case of a problem.
MobilityWorks has been proud to help many people with wheelchairs travel across the United States. Are you interested in learning more about our rentals or booking for an upcoming vacation? If so, visit our wheelchair accessible rental website for more information.
By Katie Muise, MobilityWorks Rental Manager in Orlando, Florida
Want to get in touch? It's easy! You can message us on Facebook, tweet us @DHorizons, email us at editor@disabilityhorizons.com or leave your comments below.