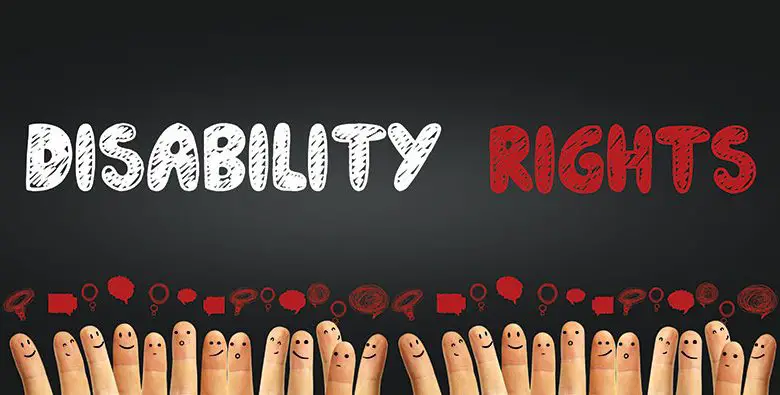 News
Disability rights: let's make a change together
The older generation, who gave us our disability rights, left an amazing legacy. So now it's our turn. Editor of Disability United, Fleur Perry, talks about how we all need to work together to make a change, for us and for future generations.
In the Age of Austerity, sustaining an independent life as a disabled person is tough. And the powers that be aren't making it any easier.
The leadership struggle in the Labour party is a great example of how, in this time of need, socialists with divergent views need to depend on one another. They need to work together – whether they like it or not – to protect established social rights for disabled people, and to make future generations proud of the legacy they will leave behind.
Jeremy Corbyn has prevailed over his rivals to retain his leadership of the Labour party. In his speech at the Labour Party Conference, Mr Corbyn spoke of "winning justice for all," something that is very welcome to anyone who has been affected by injustice over the past six years.
He also spoke of the need for unity – unsurprising from the leader of a party that almost snapped in half. But what does that actually mean? Are these words a desperate plea for party members to stick by him, despite their misgivings? Or a demand that unhappy members need to keep their mouths shut?
Mr Corbyn knows that politics is about working together on shared purposes; you can't fight a war if bits of your army keep defecting. You also cannot be as effective if the people communicating your decisions don't respect that decision, or the person who made it.
On the other hand, whether Mr Corbyn likes it or not, he needs those who voted against him. Their skills, their experience, and their connections are more useful than just an extra person in a crowd.
I spoke this very morning to a somewhat agnostic socialist, and a veteran of the disabled peoples' movement. He spoke more eloquently and sincerely than any politician ever could.
"Very often," he said to me, speaking of a local Disabled People's Organisation; "people come along to talk about their personal grumbles, things that are happening to them. And that's often not all that useful. You go to all these meetings and then I think: 'but what legacy are we leaving?'"
That is a good question. What will the next generation owe to us? We're seeing progress in some areas, but serious backsliding in others. It's not easy to keep campaigning when met with a slammed door. It's not easy to sit at a table opposite someone who looks at you and sees a cost, not a person. It's hard to send that email asking people who have compromised your rights to talk to you about how they can do things better. And still, it's the most important thing one can possibly do.
My generation owes a huge debt to the campaigners of the 70s, 80s and 90s. Their legacy consists of the right to a good education, the right to live independently, and the right to go where we want to go and to do what we want to do. We'll probably never fully know just how much they had to do to accomplish all this. But today these rights are not always respected. The deep cuts and endless political waffling can make these rights feel like a crock of gold at the end of the rainbow.
But they do exist. And what's most important is us working together, young and old, to ensure that these rights continue and improve. We are the generation of social media, contactless payment, and the Great British Bake Off. We want to have our cake and eat it, right now, and to share it with everyone, with the least hassle possible. So here's how we will make our legacy happen.
Join your local Access Group, learn from established members and make a difference.
I hereby dare all those reading this article to seek out and join their local Access Group.
Some Access Groups will be well established, with a congregation of members who won our generation the rights we have. They will expect you to take their word as law. Others will be more of a bring-your-own-biscuits affair, and will focus as much on peer-support and local issues. Both have a great deal to offer and need more members.
Let yourself be heard: fill in the Disability Rights' survey
I also challenge you, dear reader, to fill in Disability Rights' survey on the United Nations Convention. It's all about the Rights of Persons with Disabilities. You don't need to know anything about international law, just the things that you think need to change.
On your marks, get set, and bake.
By Fleur Perry
Check out…
Get in touch by messaging us on Facebook, tweeting us @DHorizons, emailing us at editor@disabilityhorizons.com or leaving your comments below.