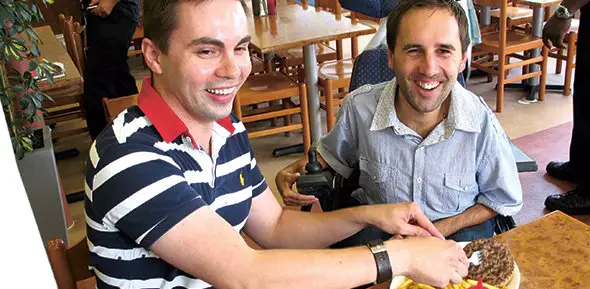 Lifestyle
Personal assistants: what you should expect and finding the best
The prospect of finding and employing a personal assistant (PA) can be daunting. That's why we've asked Adam Pike, CEO of SuperCarers to talk you through what you should expect from a personal assistant and how to find the very best.
Everyone has the right to the best care available, from the best PAs. When looking for a PA, you'll want to be sure that they are not only good at their job, but that you get on with them and can trust them too – after all, they will be spending a lot of time with you.
But before you start looking, knowing what a PAs role should be, how they can help you and what skills they should have, will make finding the right one a lot easier.
The role of a personal assistant
PAs, also called personal care assistants, most often work with individuals in their home, helping with a variety of daily tasks by providing a one-on-one assistance or supervision.
The scope of a PAs job can include everything from running errands, grooming, making meals and feeding, to more intensive personal care, such as bathing and toileting. It doesn't cover medical tasks, so they don't need medical qualifications.
Their job is client driven and will be based upon your individual needs.  For example, they will be expected to prepare modified diets if that is what has been requested by your dietician or is your personal preference.
A PA may be responsible for your medical aspects of care as well. This may include ensuring you get to all your medical appointments, talking to doctors, nurses, and other medical professionals on your behalf if necessary, and managing your medications.
Their job does also depend on their qualifications, so you'll need to take this into account when hiring (read on for more information on this below).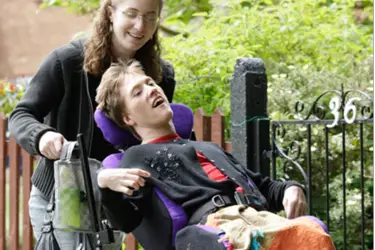 Monitoring health
Your PA is expected to monitor your health in a reasonable way. This may include noticing changes in your breathing, changes in your ability to complete daily tasks, as well as changes in your general health and wellbeing.
Other areas of your health that may need monitoring include body temperature, blood pressure, and blood glucose. If this is the case, your doctor will advise your PA or you on how they should do this. They should report any changes immediately.
Mental health and wellbeing
Your mental wellbeing is also of the utmost importance. The circumstances that lead someone to needing a PA can be scary, frustrating and exhausting. So it is essential that you maintain as positive mental health as possible.
Your PA should look out for changes in your mental condition, such as becoming unhappy, withdrawn, less interested or confused. They should also help you stay mentally alert, and assist you in socialising, maintaining friendships, doing hobbies and appropriate physical exercise. A good PA will encourage you to get out and about to improve your physical and mental welfare.
What to expect from a personal assistant?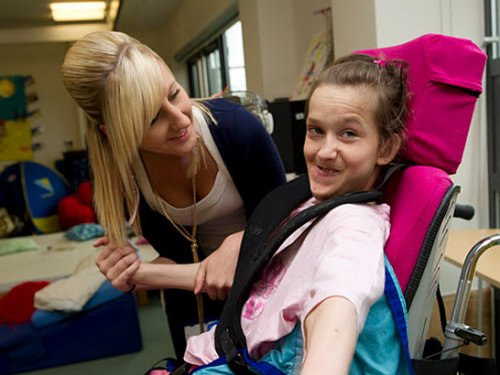 There are several fundamental principles all PAs must follow if they are to deliver high quality personal care. Perhaps most importantly, it is imperative that your PA is reliable, supportive, and communicative. They should also enjoy helping people and making a positive difference to their lives.
They must arrive on time and be trustworthy – this is essential if a positive relationship is to develop between you both. Likewise, a PA must be understanding and patient, no matter what your circumstances, condition or needs.
Care must be delivered with the utmost respect for your dignity. To achieve this, they must be a good communicator. This applies not just to yourself, but your primary care providers too, such as doctors or nurses. They'll need to help you make key decisions about your health and daily life.
It is also important that they maintain good contact with your family and friends as well, who are likely to be regularly involved in your life and care.
Lastly, strict hygiene standards must be adhered, with respect to themselves, you and your home.
Other qualities a PA should possess include:
being fit and healthy enough to carry out all tasks required
willing to learn new skills
flexible and adaptable to changes
compassionate and caring
work well with others
relate well to others
work independently and manage their time well.
Qualifications a personal assistant needs
Any PA employed by an organisation that provides care should have complete mandatory training, covering a minimum of:
safeguarding
first aid
food hygiene
infection controlling
moving, handling and transferring people (this does not include physically lifting a client)
The moving, handling and transferring people includes:
helping clients in and out of bed
transferring around the house
accessing and using toilet facilities
use of equipment e.g. hoist, slide sheet, turntables, slide boards, wheelchairs, hospital beds etc.
 It does not include physically lifting or physical assistance on stairs.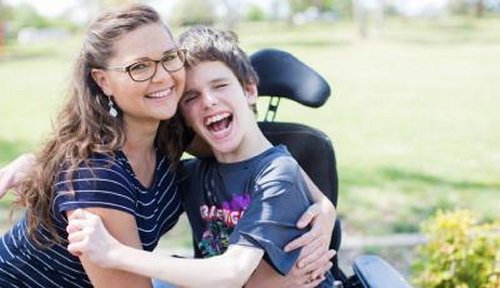 Further training should be obtained to meet the individual needs of different people, for example those who are wheelchair users or have visual impairments. Even if a PA works privately, it is important that they are trained to the minimum levels listed above.
Although official qualifications are not mandatory, a variety of care work qualifications are available. These include:
Care certificate
Care induction training from employer only
NVQ/QCF Level 2 in Health & Social Care
NVQ/QCF Level 3 in Health & Social Care
NVQ/QCF Level 4 in Health & Social Care
NVQ/QCF Level 5 in Health & Social Care
RGN or Nursing Qualification
Anyone working in healthcare or with vulnerable adults should first have a DBS check (previously CRB). If a PA is employed by a care organisation, it is mandatory that they have a DBS check. If you employ a PA directly, it is still advisable that a full DBS check is carried out.
Agency versus private personal assistants
PAs are often employed directly, either by the person needing one or by their relatives. This is done through a direct payment from the local authority or through your own funds. These types of employers are referred to as 'individual employers', meaning they have control over exactly who they hire and organise their own services.
When deciding whether to hire a PA directly or through a care organisation, such as SuperCarers, there are a few considerations to keep in mind.
If a PA is working for an agency, then you may not always get the same one, and so will need to build relationships with multiple PAs. However, introductory services, like SuperCarers, where you'll be connect to a PA, work to ensure that you consistently have the same PA. This allows you to develop the happiest and healthiest carer-client relationship possible.
Hiring a PA privately means that you'll not only always have the same one, but that you'll be able to come to your own financial arrangements with your PA. However, if they are sick you may not receive care that day. An agency, on the other hand, can easily arrange relief care if they're unavailable that day.
Remember, irrespective if you hire a PA individually or through an agency, you have the right to be cared for by someone whom you can trust and with whom you get along. If you are unhappy with the care you are receiving, you have every right to request a new PA.
We help families to connect with PAs and easily manage their care requirements online, removing the need for a care agency. Families save money and PAs earn a living wage – making care better for everyone.
Our extensive recruitment procedure ensures that only the most experienced, compassionate and skilled PAs become SuperCarers. In fact, only our top 5% of applicants become SuperCarers. They are also highly qualified, with a minimum NVQ Level 2 or equivalent.
If you would like to discuss your care needs first, speak to one of our care advisors on 020 8629 1030.
Useful resources
National Careers Service – Provides a comprehensive job profile of a care assistant, including information of work activities, training opportunities, income, skills, and opportunities.
What is a personal assistant in social care – Skills for Care – A useful guide on what a personal assistant is and how to hire one.
PA Care – A care organisation that provides personal assistants for home care.
By SuperCarers
Check out…
Get in touch by messaging us on Facebook, tweeting us @DHorizons, emailing us at editor@disabilityhorizons.com or leaving your comments below.