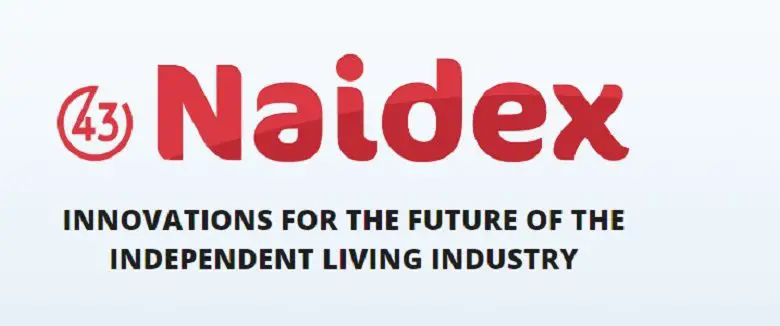 Lifestyle
Naidex 2017: 5 of the best mobility aids for home living
UPDATE: Naidex 2018 will be on the 25th and 26th April 2018 – you can get FREE Naidex tickets here.
On the 28th to 30th March, 12,000 consumers, healthcare professionals and trade visitors in the independent living and disability sector will be taking over the Birmingham NEC for Naidex 2017. Over three days the event will showcase the latest in assistive technology and innovative mobility aids. To whet your appetite, here are five of the best home living products to look out for at Naidex…
Naidex is Europe's largest event dedicated to the lifestyle, care and rehab products and services for people with a disability or impairment. Setting no limit on potential, Naidex combines 250 world-class exhibitors, 150 thought provoking speakers, industry-leading experts, 1-2-1 advice, live demos, a fully hands-on inclusive marketplace and unrivalled networking opportunities. There really is something for everyone, and did we mention it's completely free-to-attend?!
Returning for its 43rd edition, Naidex will be running for the very first time under the award-winning PRYSM Group, the UK's largest and fastest growing independent events company. Injecting diverse content, 17 years of experience and world class expertise, PRYSM is renowned for attracting industry giants and tens of thousands of visitors to a portfolio of over 25 shows across the UK every year.
Naidex is proud to partner with Disability Horizons
So what can you expect to see at Naidex 2017? With specialised zones including Mobility, Home & Design, Children, Vision, Travel, Sport and Tech to name a few, visitors have an exciting three days ahead of them.
Naidex has also partnered with Disability Horizons, who will have a stand at the event, where you can meet the team and share your stories. In addition, Disability Horizons Co-founder, and third most influential disabled person, Martyn Sibley, will be giving a talk.
Before the event, in a series of three articles, we will be hand-picking the very best and most relevant products and services being featured at Naidex, ensuring Disability Horizons' readers don't miss a thing! This week, we're focusing on living independently at home.
Home living – top five at Naidex
Home living is an area that affects people every single day, where the simplest of developments can be life-changing. It doesn't take futuristic technology or millions of pounds worth of investment to create the most groundbreaking advancement in home living. The exhibitors at Naidex certainly prove that this is a truly inspirational and innovative sector.
1. Get a great night's sleep with Snoozle
Have you heard of the Snoozle? The revolutionary Snoozle slide sheet can help you roll over smoothly in bed and get a good night's sleep. Tossing and turning has never been more comfortable – despite your aches and pains. After reports of dramatic pain reduction, it's safe to say this simple (and cost effective!) solution to a disturbed night's sleep deserves some serious recognition.
2. Eat easily with Vitility cutlery
Second on our list is Vitility, the supplier of products that make everyday life easier and more pleasant. Its products are well thought through, comfortable and have a smart design, so activities can be performed simply and independently. Ranging from bedroom and bathroom products, to office and leisure, Vitility has hundreds of life-changing products.
From its kitchen range, we want to highlight its innovative and design-led variety of cutlery. There are adaptations available to fit every need, including curved, ergonomic and bendable handles, cutlery clips and foam grips.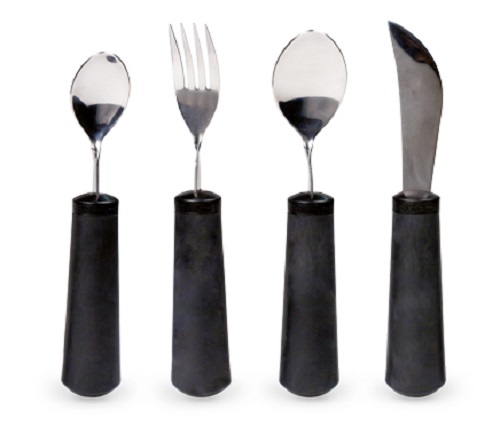 3. Don't struggle to get up with Furniture Raisers
Another unbelievably simple but immeasurably helpful product from Vitility is its Furniture Raisers. Designed specifically for raising beds or chairs, sets of four Furniture Raisers can be placed under the legs to make getting in and out of furniture easier. Their robust structure and anti-slip surface provide a safe and inexpensive alternative to buying a new furniture your needs and capabilities change.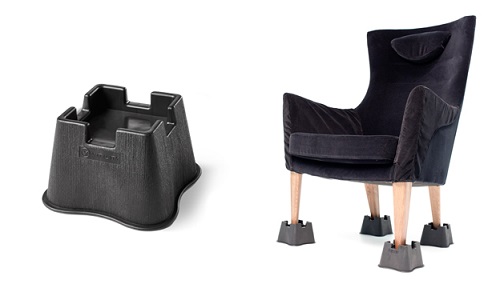 For people of all ages and disabilities, check out the Vitility website and don't miss the Vitility stand at the show (J18).
4. Shower easily with Autumn UK
With a focus on producing high-quality products that are innovative, modern and stylish, Autumn UK has been making people's bathrooms more enjoyable and usable for more than 26 years.
Autumn UK's shower cubicles provide flexible showering options for when different family members have varying needs. Products, such as the Tru Show cubicle, are a fantastic example of this. It is an easy-to-install solution for those not wanting to remodel their entire bathroom. It can also be relocated and recycled, providing great flexibility.
5. Sleep safely with Safe Spaces
Another unmissable exhibitor is Safe Spaces. It designs custom-made safe rooms and sleep areas for adults and children who may be unsafe in an ordinary bedroom or bed. They can be used at home, in school, for respite or holidays. The Safe Space voyager (pictured below) is a portable Safe Space, providing a secure and familiar surrounding at all times. This can provide families, carers and OTs with invaluable freedom and confidence.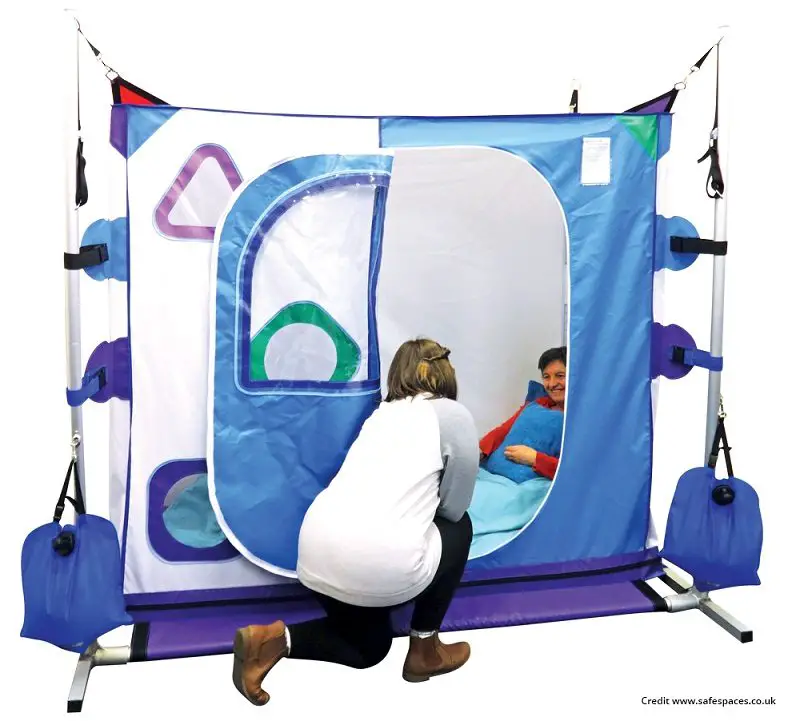 This handful of products is just a small glimpse into what Naidex has to offer at this year's show. Motivating, inspiring and forward-thinking, Naidex gives you the future of disability lifestyle, care, technology and services.
Register for your free ticket on the Naidex website and be a part of the biggest event in the disability and assisted living industry.
By Naidex
Check out…
Get in touch by messaging us on Facebook, tweeting us @DHorizons, emailing us at editor@disabilityhorizons.com or leaving your comments below.