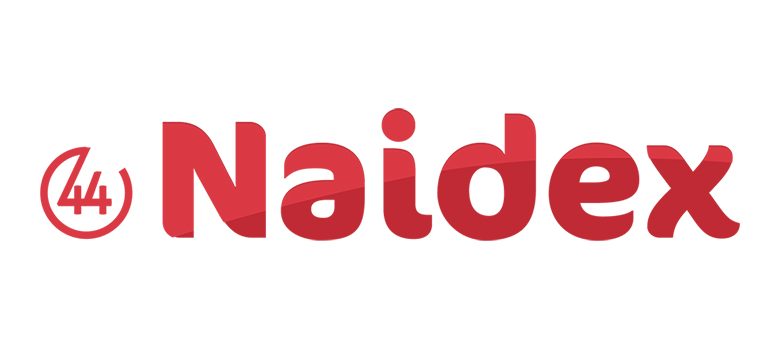 Europe's largest disability and independent living event is only a matter of weeks away! Naidex will be returning to Birmingham's NEC on the 25th and 26th April for its 44th year, gathering together the entire disability sector – and Disability Horizons will be there at stand 10260.
In this article, Naidex rounds up some of the best providers of accessible travel who will be offering advice at the show – and all for FREE at Naidex 2018!
---
Find out about Naidex 2022, the new focus on lifestyle and our NEW Disability Horizons Martketplace where you'll find innovative and affordable products to take home on the day.
---
Over the course of two days, Naidex will showcase the very latest and greatest accessible travel and tourism services and solutions available across the globe. This is just one of the aspects of Naidex that makes it the only show of its kind providing such a detailed insight into the present and future of the disability sector.
The importance of a holiday, break away or even a simple day out should never be underestimated. So many lifelong memories are created on trips like these. But if you live with a disability, these moments may be few and far between due to the inaccessibility of many tourist destinations.
According to VisitBritain, more than one in six people living in England and Wales have an 'activity limiting' health problem or disability and, at present, British and international visitors with a disability spend over £3 billion on overnight tourism trips just in England alone every year.
So surely every tourist destination should provide information on the accessibility of all its services and facilities, as well as ensure staff are trained to communicate and assist disabled travellers. It makes business sense to do so as this will attract more tourists to their business and increase their revenue.
As accessible travel is a topic of great interest worldwide, we've pulled together some of the top exhibitors and speakers that will be at Naidex this year, all offering their advice for FREE…
Explore the UK coast to coast with DisabledGo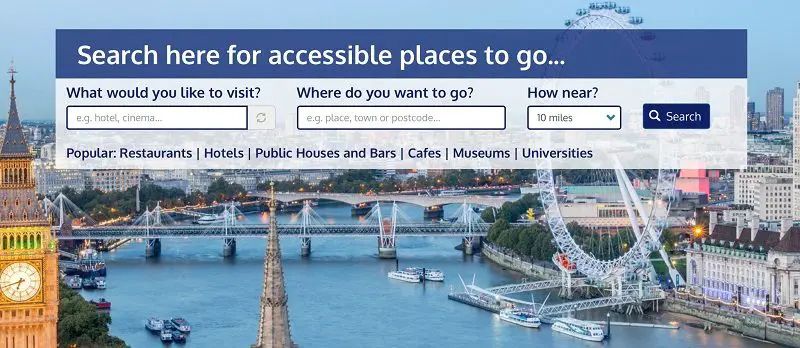 Since creating its first online access guide in 2002, DisabledGo has gone from strength to strength. It is now one of the UK's leading providers of access information.
Working in partnership with local authorities, universities, colleges, NHS Trusts and private sector organisations, DisabledGo publishes access information guides for well over 120,000 places of interest. This includes shops, hotels, sports grounds, historic landmarks and tourist attractions across the UK and the Republic of Ireland.
DisabledGo harnesses the power of knowledge and eliminates the fear of a wasted or difficult journey for anyone with a disability.
Sebastien Archambeaud – the accessible travel expert
Sebastien Archambeaud is the founder and CEO of Handiscover, which enables people with limited mobility to book accessible holiday accommodation worldwide. Before embarking on his career as an entrepreneur, he worked as a marketing director at L'Oréal and Unilever and is the former CEO of MrBid, Sweden's version of eBay.
Sebastian's inspiration for creating Handiscover was his son Teo, who has Duchenne muscular dystrophy. When travelling the world, Sebastian and his family quickly realised how difficult it was for them to find any accommodation adapted to their needs. The aim of Handiscover is to address these challenges and help others across the world enjoy their break away with minimal stress or fuss.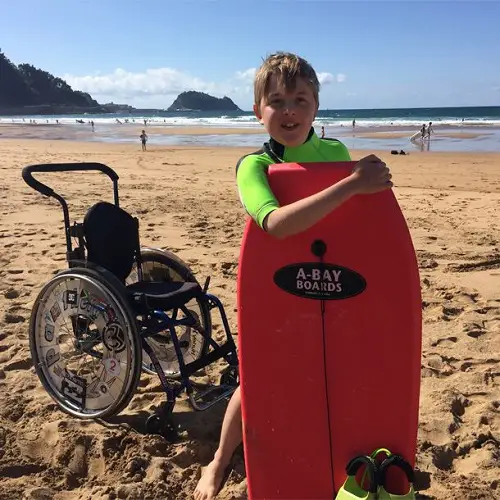 At Naidex, Sebastien will share the story of Handiscover and its unique classification system of accessibility, as well as discussing travelling with a disability – and it's joy and hurdles – no matter your level of mobility or disability!
Discover your dream Italian getaway with TravelAbility
TravelAbility wants to take you on the holiday of a lifetime, where you can enjoy a rich, full-bodied red wine with delicious rustic Italian cuisine, whilst overlooking the lusciously green and neverending vineyards of Tuscany. TravelAbility organises assisted tours, just like this, in the beautiful and cultured cities of Florence, Tuscany and other parts of Italy.
Each trip is also personalised for the traveller. It goes above and beyond to cater for its guests, employing a team of doctors, nurses, and assistants – all recommended by the accredited facilities operating in the area – to ensure all guests' needs are covered.
Carrie-Ann Lightley and Nirav Shah – travel advice gurus
Carrie-Ann and Nirav are two of the driving forces behind Tourism for All – a national charity dedicated to making travel better by providing information and assistance to all disabled tourists and travellers.
Nirav was born with congenital muscular dystrophy (a genetic, muscle wasting condition), and has always used a wheelchair for his mobility. Travelling both locally and internationally comes with its challenges, but that hasn't stopped him. He began volunteering for Tourism for All in 2014, with the aim to improve the experience of travel for everybody.
Carrie-Ann is an accessible tourism expert who has run Tourism for All's information, membership and partnership services since 2005. She's a wheelchair user who loves to travel, and is a well-respected figure within the tourism industry. She recently launched carrieannlightley.com to share her experiences and expertise and has written for Disability Horizons many times, all with the aim of inspiring others to travel.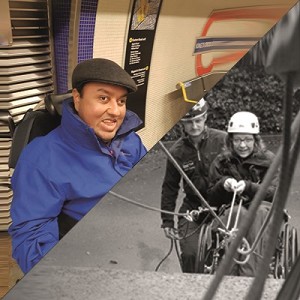 Whilst at Naidex, they will be talking about their most memorable journeys (including wheelchair abseiling) and eradicate the fear anyone may harbour about exploring the world.
Conquer the world with Destination Everywhere
Want to go surf and ride the waves, discover beautiful landscapes from 300m above in a hot air balloon or lounge on a sunny beach? Well, Destination Everywhere makes all of the above and more possible for people with disabilities.
Destination Everywhere scours the internet for the best accessible and inclusive holidays around the world. After finding the coolest experiences on offer, Destination Everywhere provides you with the online information to book exactly what you need.
Although it provides enough information for you to book your holiday on your own, it can also put you in contact with travel agencies for each specific destination that are specialised in accessible travel. It also has the tools to help you secure everything you desire for the perfect holiday.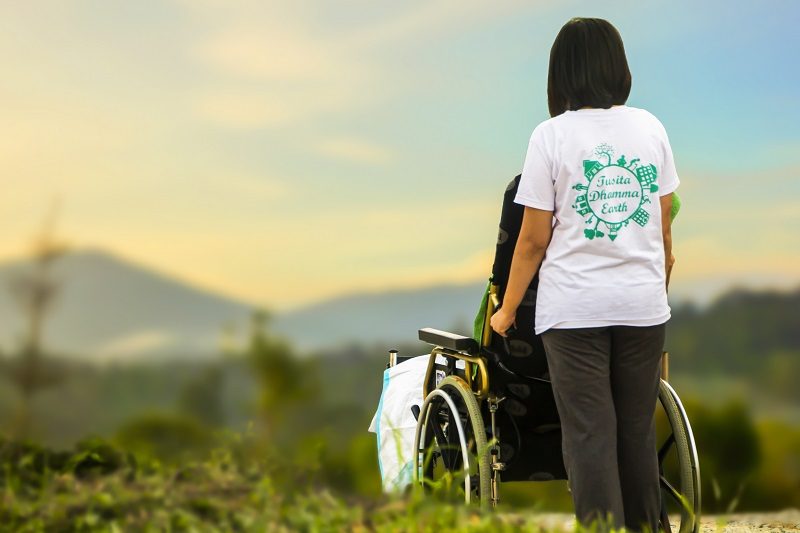 Get all this accessible travel advice for FREE at Naidex
These are just a handful of the exhibitors and speakers that will be present at Naidex, and accessibility is just one of the many topics covered in-depth at this year's event. With 300 groundbreaking suppliers, 200 speakers, interactive masterclasses, 1-2-1 advice, hundreds of live demos and unrivalled networking opportunities – this year's exhibition will be the disability event of the year! And the best thing about Naidex – it's completely free to attend!
To gain access to all this travel advice, register for your FREE ticket for Naidex.
For sponsorship and exhibiting enquiries, please contact paige.lewin@prysmgroup.co.uk or call 01179902092.
Disability Horizons at Naidex 2018
JOIN US at Naidex 2018! We'll be at stand 10260 and would love to meet you. Come and introduce yourself and ask us any questions you have. We'd also love to know your ideas for the site and our articles, so please do drop by.
We'll also be around to have a drink and chat with you all on the first day Naidex is open, Wednesday 25th at 6pm. Keep an eye on the DHorizons Tribe to find out the location.
By Naidex
Check out…