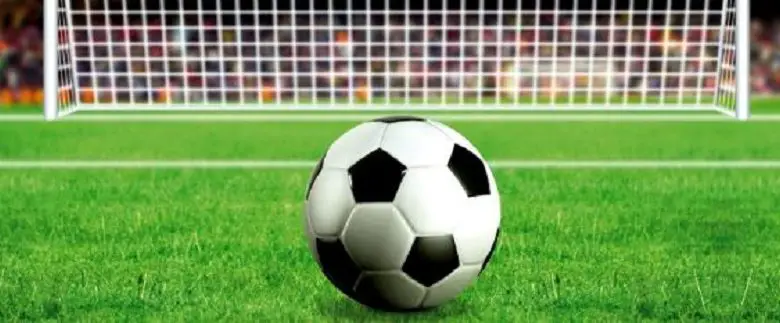 If you have cerebral palsy, playing football is a great way to gain strength and develop your muscles. But not everyone in the UK has easy access to the sport. That's why sports charity Cerebral Palsy Sport is working to change that. Read on to find out how it's making a difference, how disability sport in the UK is changing, and how you can start playing football, no matter what your disability.
One in 400 children are born with cerebral palsy in the UK. Caused by damage to the brain before or at birth, cerebral palsy often results in poor co-ordination, floppiness of limbs and awkward reflexes. Despite this, football is an ideal sport to play to help keep fit.
But, the biggest problem for any football-loving player with a disability is often that there isn't somewhere for them to go and play it.
That's why Cerebral Palsy Sport has created two programmes to help get children with cerebral palsy playing football for the first time. The Kickstart and KickOff campaigns work together to get children into the sport and make sure they stay active.
Kickstart campaign
Supported by a range of sports and disability authorities, the Kickstart campaign was developed in order to introduce anyone with cerebral palsy to football through two or three hour starter sessions. Footballing hubs have since been set up in across the country, starting with Cambridge, Coventry, Newcastle and Cardiff. The hope is to build on those initial sessions and make them a regular fixture.
KickOff campaign
Once someone is playing football, the next step is to get them playing competitively. That's where KickOff comes in. It provides a starting block for players to compete, but in a fun and safe environment. The long-term goal for Cerebral Palsy Sport is to make sure players find clubs and play regularly in leagues and competitions.
National Cerebral Palsy Football League and National Disability Cup
Although these campaigns are working toward getting more children with cerebral palsy into football, there are a lot of adults that have been playing the sport for years that can't find a club near them.
To combat this, Cerebral Palsy Sport is continuing to raise awareness of football for people with cerebral palsy by introducing more high profile events, such as National Cerebral Palsy Football League.
This is where teams from all over the country come together to create a national league. The league is then split into two, North and South, and the top teams from each play at the end of the year at the national Disability Cup finals, which was introduced as a version of the FA Cup, specifically for disabled footballers.
By creating an environment for young talented players, the hope is that some could go on and hit the back of the net for their country at the World Championships or Paralympics.
The finals will be played at the FA's St George's Park football centre in May 2017. The Disability Cup is not exclusive to people with cerebral palsy, and offers tournaments for Powerchair football and visually impaired football players, too.
The Chair of the Disability Football Committee, Colin Chaytors, told the FA that he wants this to be a permanent fixture on the football calendar. He said: "We need to celebrate the achievements of those involved, whilst also raising awareness of the opportunities that exist for everyone with disability football."
This will then give disability football the exposure it needs to get more people out onto the field and playing football. This will, in turn, lead to further increases in funding and opportunities for people to play.
Paralympic Games
The Paralympics has played a vital role in raising awareness and participation in disability sport worldwide, especially cerebral palsy football. Since its debut in the 1984 Paralympic Games in New York, cerebral palsy and visually impaired football have been two of the standout events at the Paralympic Games.
They have inspired disabled children from all over the world to try football for the first time, and for many disabled children, it was first time they realised that there are opportunities for them to play football on an international stage.
The Paralympic football tournament consists of eight teams, which play a 7-a-side version of the game. To make it fair, each player is allocated a number between five and eight, depending on the degree of their disability, with five being the highest level of disability. Each side must maintain a line-up featuring players with different levels of impairment, and the starting seven must always contain a player classed level five or six.
It was at the London Paralympic Games in 2012 where cerebral palsy football really captured the country's imagination. More than 13,000 spectators watched the men's final, which saw Russia beat the defending champions Ukraine.
But although the Paralympics does a lot to promote awareness of the sport, as it's only on every four years, so Cerebral Palsy Sport can struggle to attract people to take part in between those Paralympic years.
In addition, the sport was dealt a big blow last year when the Paralympic committee announced that cerebral palsy would no longer be included at the Tokyo Paralympics in 2020, whilst Goalball and visually impaired football remain. Cerebral Palsy Sports and the Recreation Association described it as a 'black day'. There was such an outcry when the decision was made that a petition was set up by the International federation of Cerebral Palsy Football to reinstate it back into the Paralympics.
The Paralympic committee's decision has impacted clubs all over the country and caused a severe cut in their funding. But luckily, many of Britain's top professional football clubs are passionate about supporting disability sport and are carrying on as before.
For example, in May, Southampton Saint's Foundation set up a new disability league for locals, which was held over three weeks at Hampshire Park. Southampton is hoping to set up a full-time disability league, which will be open to all ages and disabilities. Paralympic footballer Martin Sinclair told the FA how excited he was to be an ambassador for the league, saying: "It gave me belief that we can inspire the next generation of kids and hopefully we can do that with everybody's help coming together."
Get involved in football yourself
If you are keen to play football, or you just want to find out more information about cerebral palsy football, the Cerebral Palsy Sport website offers lots of resources detailing events nationwide. In addition sessions and playing opportunities for other forms of disability football are also listed.
Check out…