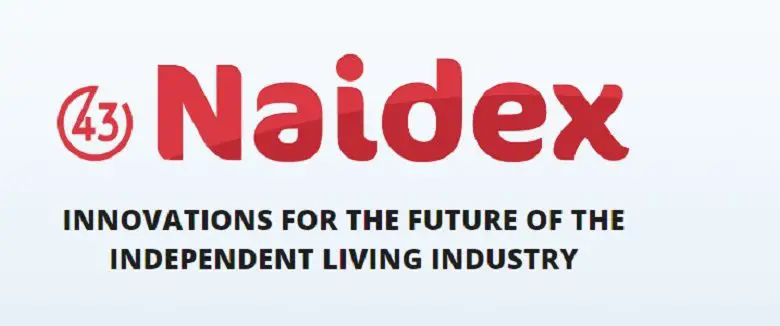 Naidex 2018 will be on the 25th and 26th April 2018 – you can get FREE Naidex tickets here.
---
Find out about Naidex 2022, the new focus on lifestyle and our NEW Disability Horizons Martketplace where you'll find innovative and affordable products to take home on the day.
---
Naidex is nearly here! Taking place on the 28th – 30th March, Naidex is now just around the corner. It's Europe's biggest event in the disability and care sector and is set to smash all expectations. There you'll see a plethora of 250 exhibitors and an unprecedented speaker line-up of 185 forward-thinking industry leaders. And, Naidex is totally FREE.
Over the past weeks, we have explored some of the very best of what Naidex 2017 has to offer, from home and daily living aids, to mobility products. With spring just weeks away and summer approaching, it only seems right to take a look at the travel sector. Summer holiday anyone?
Accessible travel
When leaving the house is a monumental task in itself, taking a holiday can seem like an unrealistic and unimaginable luxury. But this shouldn't be the case. Time away from home, in the sun or snow, with family or with friends, is a part of life that everyone should be able to enjoy, no matter what your disability is.
At Naidex, we have a range of exhibitors who are dedicated to fulfilling just this.
Accomable – enabling anyone to go anywhere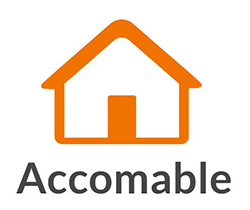 Invented by Disability Horizons' Co-founders Srin Madipalli and Martyn Sibley, Accomable is an online hotel portal designed to help people with mobility difficulties find accessible properties around the world. It's the first site of its kind to list accessible properties from around the world in one place, with detailed access information about the accommodation, the locality and services available. Accomable's mission is to enable anyone to go anywhere.
Srin and Martyn, wheelchair users themselves, have a wealth of travel experience. They have both travelled all over the world – and experienced some bumps along the road. When it comes to preparing for an accessible trip, their frustrations at being able to find the right information, all in one place, is where the idea for Accomable came from.
Srin will also be a speaking at Naidex, sharing his experiences – from scuba diving to flying a plan – and top tips on accessible travel to help you go on that trip which is both fun and affordable.
Visit Accomable at stand B8 at the show.
German National Tourist Office – BarrierFree Germany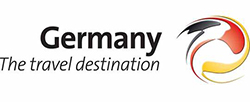 Did you know that Germany has been declared BarrierFree by the German National Tourist Office? In a bid to make the diverse richness of Germany available to everyone, a multitude of projects have been initiated across the country, providing a wealth of new accessible tourism opportunities.
In Germany, you can explore anything, from national parks to a wealth of hands-on museums, sports experiences and everything else in between, without having to worry about everyday obstacles.
Klaus Lohmann, Director of the German National Tourist Board, will be speaking at Naidex about why accessible travel is less scary than you think. Ahead of the event, he said:
"Disabled-friendly tourism can be full of variety and fun, and everybody should be able to travel with enjoyment, ease and without 'barriers'. Many cities, regions and tourist attractions across the world are able to provide amazing facilities for all visitors – including wheelchair users, people with limited mobility and for the hearing and visually impaired as well.
"Using the example of Germany as a cosmopolitan and hospitable travel destination, my seminar will give you an honest and captivating insight of 'barrierfree' travel in a time where everybody talks about being accessible, but where the reality often does not meet the promises."
Join Klaus for an inspiring and motivational session about accessible travel solutions and find out why your next trip abroad is only a mouse click away. You can visit the German National Tourist Office at stand B41.
DisabledGo – providing independence and choice

The DisabledGo website features more than 125,000 listings for accessible places in the UK and the Republic of Ireland, including shops, pubs, restaurants, cinemas, theatres, railway stations, hotels, universities, hospitals and more.
Established more than 14 years ago, it's been developed by disabled people, for disabled people. Its mission is to maximise independence and choice for disabled people. It does so by giving them the information they need to access their local area, and by campaigning for non-accessible places to become inclusive.
Visit them at stand H70 to talk to the team and find out more.
Brickhouse Farm cottages – a home from home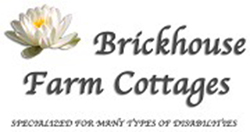 A number of years ago, Ian and Sue Rainford moved to Brickhouse Farm with their two daughters. Their youngest was sadly later involved in a road traffic accident, leaving her with disabilities. When she eventually came out of hospital, the Rainfords adapted their home to cater for her needs. They added ramps, level floor access and a large wet room to make things easier for everyone.
After speaking to innumerable families in similar situations, all of which struggled to find holiday accommodation with these adequate adaptations, the Rainfords decided to try to make a difference. They built 12 accessible holiday cottages, with a `home away from home` feel and a touch of luxury – including accessible hot tubs and a hydrotherapy pool!
Brickhouse Farm Cottages aim to accommodate all abilities and give you a holiday to remember! Visit them at stand B41.
Access to Adventure – countryside adventure holidays

Access to Adventure is a collection of accessible properties and hotels, and activity providers, whose main aim is inclusivity. They work with potential visitors and partners, such as tourist boards, to develop bespoke packages to suit everyone. Their aim is to identify any challenges in advance of a trip, and to create solutions, which make a countryside adventure holiday both possible and enjoyable for all.
Visit them at stand G70.
Disability shouldn't and won't stop people from experiencing and enjoying, first hand, the wonders, freedom and excitement of travel. Naidex has a comprehensive range of companies that are working to make inclusive holidays accessible for all.
The world is your oyster – the hard part is deciding where to go!
Register for your free ticket to Naidex now.
Check out…
Get in touch by messaging us on Facebook, tweeting us @DHorizons, emailing us at editor@disabilityhorizons.com or leaving your comments below.