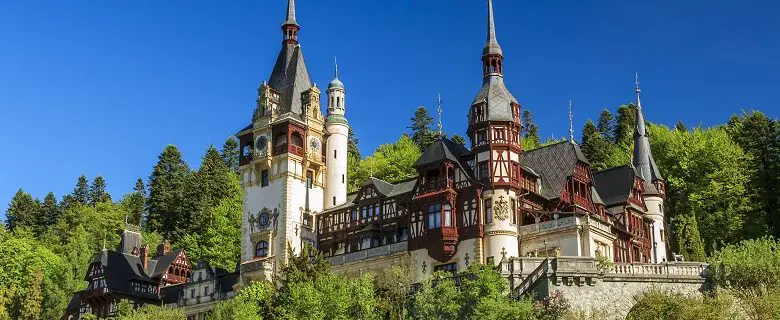 Have you ever considered visiting Romania? We speak to specialist Romanian travel company Sano Touring about what there is to discover across the country and, crucially, how accessible it is.
Romania may be a relatively small country, inhabited by just 22 million people (there are around 65 million in the UK). But it's a destination increasingly included in travel recommendations from travel enthusiasts, journalists and bloggers.
It's located in the south-east of Central Europe, on the river Danube, north of the Balkan Peninsula (a collection of countries) and on the coast of the Black Sea. It covers almost the entire Danube Delta and the central part of the Carpathian Mountains, and is bordered by Bulgaria, Serbia, Hungary, Ukraine and the Republic of Moldova.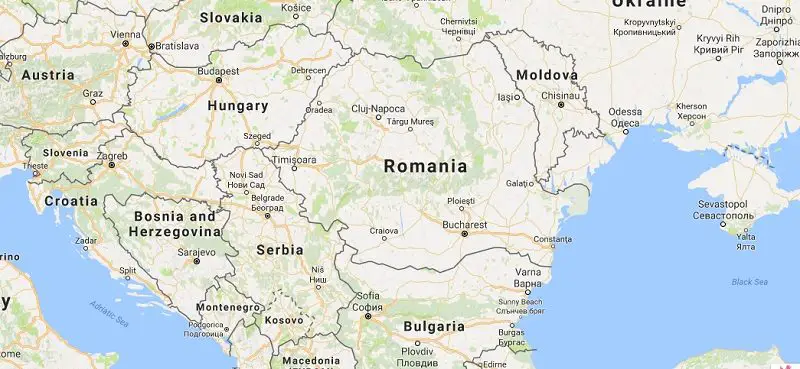 Romania is filled with an abundance of natural resources, where traditions combine with modernism. It has well-preserved local communities and is a place of hospitality, smooth cohabitation and of ever evolving culture. If nothing else, Romania continues to surprise.
But what does this vibrant Balkan space have to offer to people with disabilities? The answer is, a lot…
What to see and do in Romania
Urban Romania
The urban parts of Romania are vibrant, packed with diverse architecture, music festivals and urban art. In those urban cities, it's obvious that modernism and accessible design are at their heart. Bucharest, the country's capital, along with other major cities, reveal more and more every year with new buildings and infrastructure, and restored and modernised old buildings.
The Palace of the Parliament, National Museum of Art of Romania, Bucharest Old Town and the Village Museum are all accessible attractions, recommended to be included on any travel list of Bucharest. Every attraction has ramps, accessible toilets, and accessible parking for wheelchair users. The Palace of the Parliament also has hearing loops.
Other places that are a must see are the Transylvanian cities of Brasov, Cluj Napoca, Sibiu, Sighisoara, Alba Iulia. All are wheelchair friendly with smooth alleys, accessible toilets and disabled parking spaces. Some of the museums, such as The Black Church in Brasov, Turda Salt Mine near Cluj Napoca or Astra Museum of Traditional Folk Civilization in Sibiu have ramps or elevators and accessible toilets. Unfortunately, for hearing and visual impairments, those museum are not very friendly yet.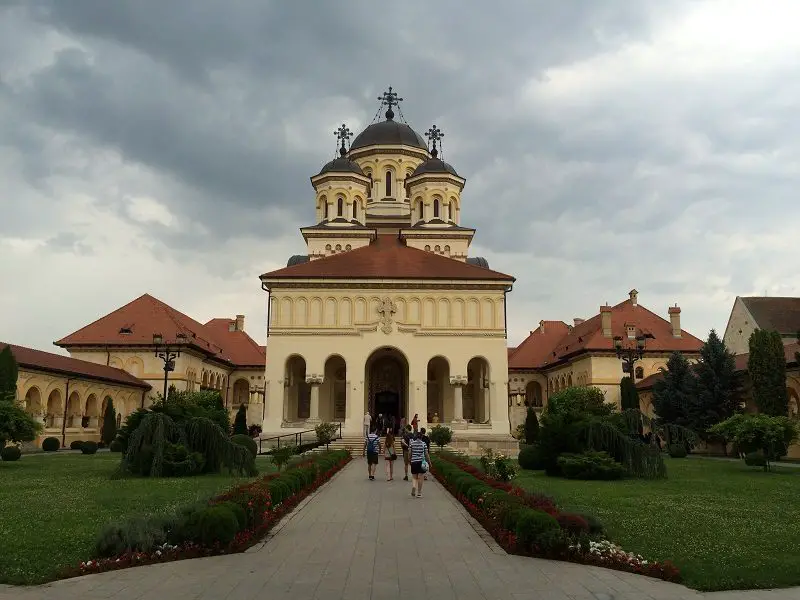 Some of the museums, such as The Black Church in Brasov, Turda Salt Mine near Cluj Napoca or Astra Museum of Traditional Folk Civilization in Sibiu have ramps or elevators and accessible toilets. Unfortunately, for hearing and visual impairments, those museums are not very friendly yet.
Rural Romania
Rural Romania is defined by ancient traditions and customs, and by traditional family values. In a Romanian village, time is redefined and everything is fully connected to nature.
One famous tourist spot is Dracula's Castle, which isn't accessible inside but is outside. Located in Bran, it's a place where many years ago rural tourism in Romania was created. Now, modern 2* and 4* star hotels serve traditional food, prepared by the locals farming their own lands and animals. Traditional handmade decorations, art crafts and clothing can be found everywhere.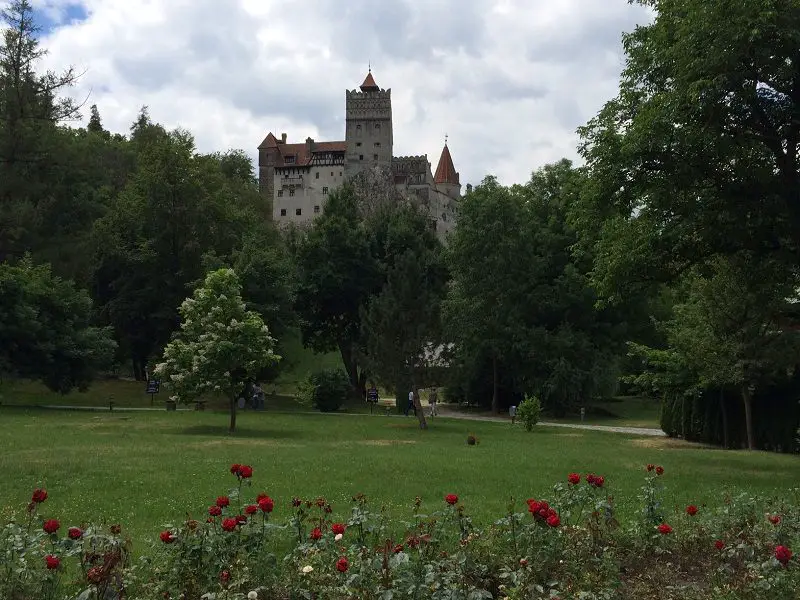 Curative Romania
Romania has 1,300 mineral springs, making spa tourism a long-standing tradition in the country. The first spa resort in Romania was opened in the year 102 A.D., back in Roman times. Almost two millennia later, the same spa, Baile Herculane, continues to welcome its tourists.
The richness of natural treatments mixed with the quality of medical care makes Romania a solid destination for those in need to ease the pain or to simply relax or to rejuvenate. One such spa resort, Baile Felix, is specifically designed for people locomotor (musculoskeletal) impairments.
Famous for the beneficial effect of its waters in calming muscle and joint pain, the resort is recommended for the treatment of a number of ailments, including inflammatory rheumatic diseases, degenerative diseases and diseases of the central and peripheral nervous system.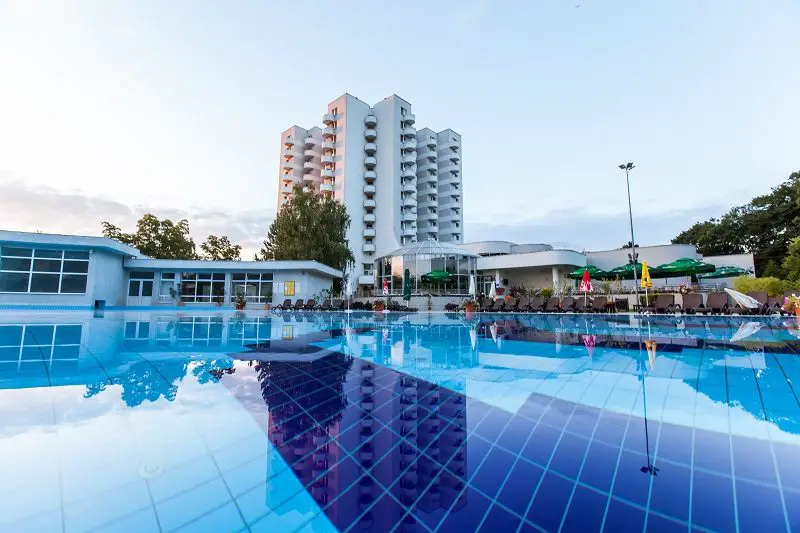 All hotels within this resort are very disabled-friendly, with dedicated parking, wider entrances, adapted rooms, grab rails and step-free access to the swimming pools. Medical support is also available day and night.
I you have heart trouble, it's worth look at Covasna and Buzias, and Baile Govora if you have breathing difficulties. In these resorts you'll find at least two hotels with adapted rooms for wheelchair users and for people with visual and hearing impairments. They also have wide entrances, visual and acoustic emergency systems, accessible toilets, disabled parking spaces, accessible treatment facilities and medical staff available non-stop.
Danube Romania and Danube Delta Romania
Romanian beauty would not be the same without the Danube Delta, the second largest river delta in Europe. It is the home of approximately 3,400 species of vertebrates and invertebrates, including many unique specimens, often unseen by many.
One of the best ways to see this area is by boat. Dozens of cruise ships travel along the Danube yearly and stop on the Romanian territory of the Danube. This allows tourists to visit the local communities and explore the native wildlife.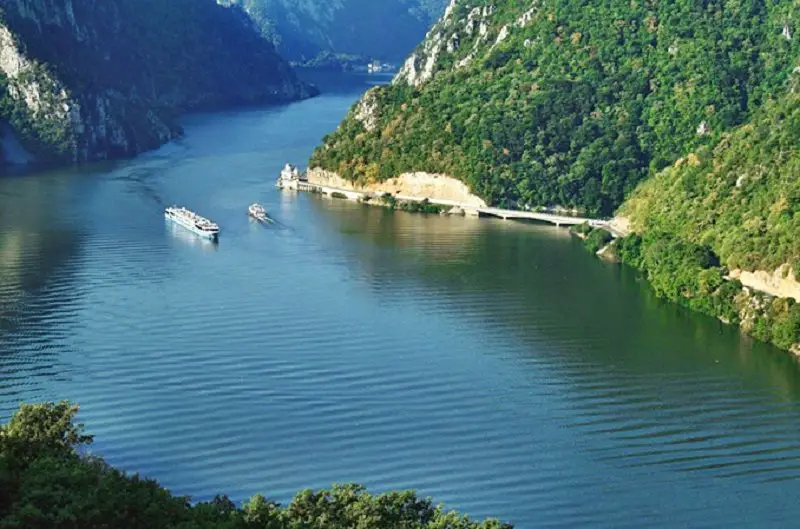 Floating hotels travel over the huge stretches of water, enchanting tourists' eyes and souls with some unprecedented features of nature. Here, you can find hotels with facilities adapted for disabled people, including access ramps to get on board, accessible rooms and toilets. There are also catamarans available for wheelchair users, allowing tourists to get smoothly on board with no level difference.
Seaside Romania
The Romanian seaside of the Black Sea stretches along 244 kilometres. It is dominated by the Danube Delta and coastal lakes on more than half of its length, but it also has a significant portion of beaches, stretching along approximately 80 kilometres.
The Romanian seaside means fine sandy beaches, spa and wellness resorts, cruises on the water and beach bars. Modern resorts, such as Mamaia, Eforie Nord and Saturn, are all accessible. In fact, the law requires 4* and 5* hotels to have dedicated parking places and adapted rooms. Some have accessible bathing facilities, where various therapies (mud, paraffin, electro, magneto, kineto) are applied for improving a wide range of medical conditions.
Eventful Romania
Big Romanian cities regularly host cultural, musical, art and contemporary design events throughout the year.
One of the renowned musical events is the George Enescu Festival, honouring the great Romanian composer. Through the years, a number of prestigious orchestras and musicians have honoured the stage of this festival. This year's edition will take place during September 2nd – September 24th, in Bucharest.
The concerts take place in two major concert halls: The Romanian Athenaeum and Sala Palatului, first of them a historical building (1888) and a landmark of the Romanian capital city, both of which are wheelchair friendly with wide entrances, accessible toilets and parking places.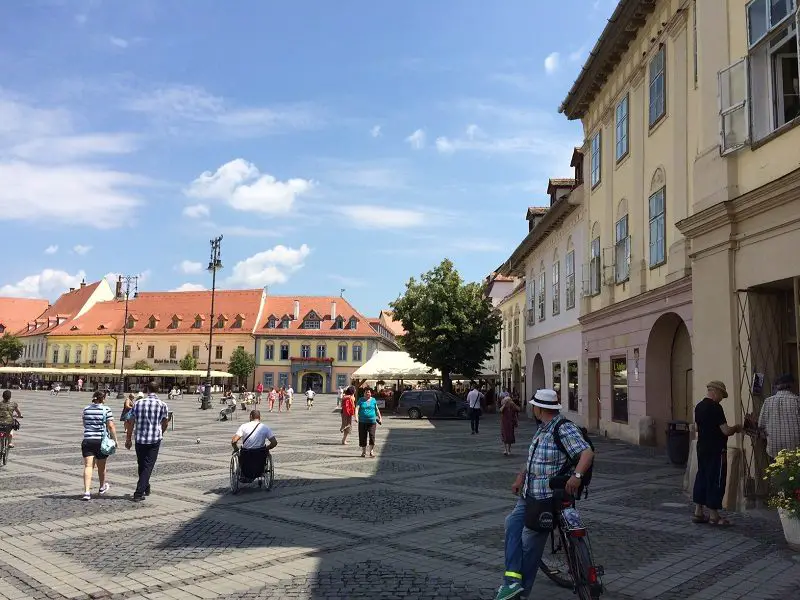 Practical information for disabled travellers
Transport
Bucharest, as well as the other major cities in Romania, are very well connected with other European capitals and large cities through a network of traditional airlines (Tarom, KLM, Austrian Airlines, Air France, British Airways, etc.) and low-cost airlines (Ryanair, Wizz Air, Blue Air).
Unfortunately, car rental companies in Romania do not include adapted cars in their fleets, so if you want to travel in this way, you will need to ask for the support of a local travel agent for transport arrangements.
Public transport via subway (in Bucharest only) and bus are accessible for wheelchair users and very convenient. In the cities, all traffic lights make audible sounds and have special rubber bands for visually impaired people.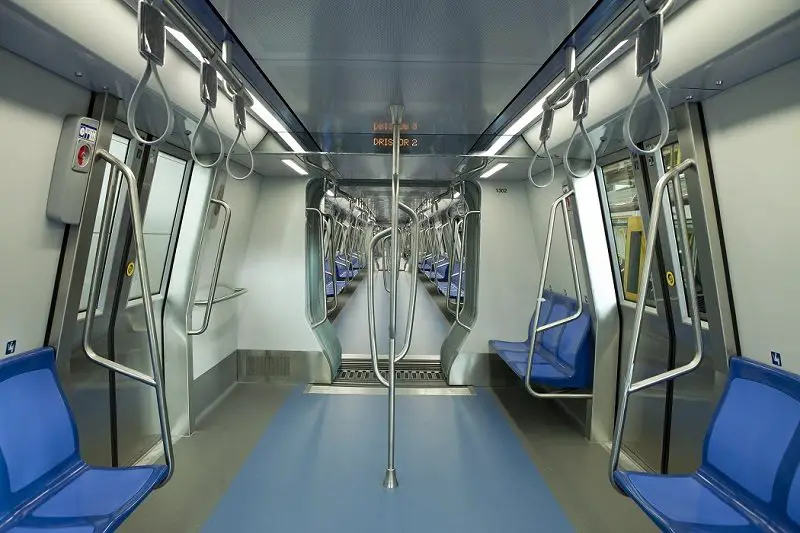 Accommodation
In the larger cities, accessible accommodation is not a problem. Four and five-star spa, mountain and seaside resorts are equipped for people with disabilities. This includes access ramps, elevators, adapted rooms and dining areas. Spa centres and hotel treatment facilities are also adapted, with access ramps, elevators and dedicated staff.
In Bucharest and in other large cities, there are a range of international hotel chains – including Marriott, Sheraton, Hilton, Intercontinental and Radisson – that offer standard adaptations for people with disabilities.
Hotel rooms and hallways are equipped with audio and visual emergency warning devices, Braille elevators for blind people, grab rails on the toilets and baths and wider entrances into the hotels and restaurants. Some hotels, such as the Radisson Blu, have wheelchairs available upon request.
Travel booking
For your first visit to Romania, it's worth using the services of an accessible tourism local travel agent. Although Romania has made major breakthroughs in the accessibility for disabled people, there are areas where the necessary infrastructure is not yet well developed enough, or it lacks information.
Sano Touring has been running for three years now and, as such, has built up a wealth of invaluable accessibility knowledge and experience. We're very well acquainted with the specific needs of people with various disabilities, and are up-to-date with the latest accessibility improvements made in hotels, tourist attractions, recreation areas, restaurants, bars, etc. We are a warm-hearted, dedicated and very determined team of accessible tourism trained professionals, always wanting to help facilitate access to as many wonderful parts of the country as possible, by arranging accommodation, transport, guidance and assistance during the stay.
Sano Touring is the main partner of the Accessible Romania project, a NGO, non-profit initiative that strives to offer increasingly useful information about Romanian destination to disabled travellers.
By Sano Touring
Get in touch by messaging us on Facebook, tweeting us @DHorizons, emailing us at editor@disabilityhorizons.com or leaving your comments below.
Flying solo: my first experience of travelling alone as a disabled passenger