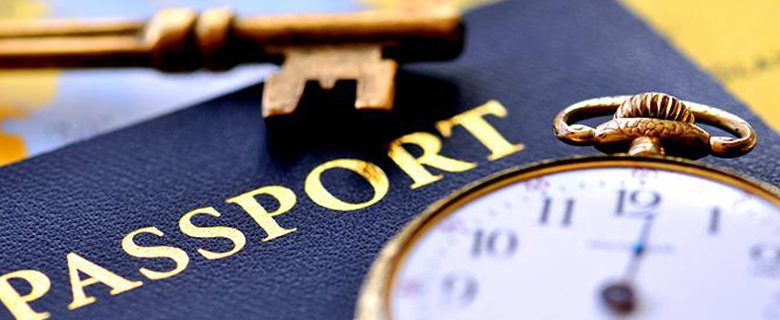 Carrie-Ann Lightley from Tourism for All knows a thing or two about accessible travel, much of it because she's learnt the hard way. Here, with years of travel experience, she brings us her top 10 accessible travel tips. 
1. Make a list of your requirements
First and foremost, make a detailed list of all your requirements. This will ensure that nothing gets overlooked and that you can give businesses and service providers a clear understanding of what you need. Remember, although some things may be obvious to you, you can't assume that they will be obvious to others.
For example, if you use a large powerchair and need wide doors, make sure that you know the exact measurements of your chair so that you and the business can be sure that you can be accommodated.
I recently stayed at a hotel that had accessible rooms, but a big step at the front door.  There was an alternative ramped entrance and the staff were very happy to assist, but it wouldn't have been such a surprise if I'd communicated my need for level access from the beginning.
2. Do your research
Make sure you give yourself enough time to find out as much as you can about the trip, how suitable it will be for your requirements and what barriers you might encounter. Use all available resources – the internet, brochures, telephone, email, text – to do your research.
For example, when planning where to stay, contact the hotel/accommodation to check out its facilities and understanding of the word accessibility. An 'accessible' room in one hotel might mean a large room with a wet room, while in another hotel it might be a standard room with grab rails and a shower over the bath.
Photographs are key when researching accessible places to stay and visit. Ask for photos to be emailed to you, particularly if you're travelling to another country. Access terminology can get lost in translation – in 2010 I stayed at a hotel in Turkey, where the owner assured me there were ramps throughout.  The only problem was, the ramps were so steep I couldn't use them!
3. Online services
You'll sometimes find that websites for places to stay and visit don't have enough detailed information. For example, a hotel might mention that it has accessible rooms, but not whether it has a wheel-in shower or a bathtub. Online services, like the ones mentioned below, really get into the nitty-gritty of access information, and some even have reviews from disabled people who've visited the venues.
OpenBritain – www.openbritain.net
DisabledGo – www.disabledgo.com
Euan's Guide – www.euansguide.com
4. Specialist organisations
Some people love to spend hours, days and weeks researching (I'm a list-making geek), while others prefer to speak to an expert who can guide them through the process. If you're unsure about making your own holiday plans or just don't know where to start, think about joining a specialist organisation, such as Tourism for All (TFA).
TFA is designed to take the hassle out of planning your travel experience. In return for a modest annual membership fee, TFA will find you things to do and places to stay that will meet your specific personal requirements. For example, it can even arrange the hire and delivery of mobility equipment if required. What's more, there is a range of members' discounts available, which could more than pay for membership.
5. Look out for Access Statements
Many businesses include Access Statements on their websites or in their literature. Think of an Access Statement as a hotel or venue brochure designed especially for disabled people. It should be full of detailed information, photos and dedicated contacts, to take the guess work out of tourism and travel research.
Always check the Access Statement first and, if you cannot find it, ask the business whether it has one and where it's located. If the business doesn't have an Access Statement, suggest that it produces one – it will make life much easier for disabled travellers and tourists and may even bring in extra customers.
6. Organise things in advance where possible
Your travel and accommodation will generally be organised in advance, but consider whether there are other aspects of your holiday where organising in advance could improve your trip or reduce the risk of inconvenience or disappointment.
For example, booking a parking space at the theatre can ensure that you have easy access and are not left with an uncomfortable or even impossible transfer from car to the venue.
I had a short break to Italy last month and used local trains to travel between cities.  I booked these in advance so I could be sure that I'd receive assistance at the stations.
7. Allow yourself time to deal with issues
When planning your travel experience, try to build time into your schedule to cope with any emergencies or unexpected issues that might arise.
For example, if you're staying in a hotel, book a late check out in advance. You may not need the extra time in your room, but if any issues do arise you've got that bit of flexibility to deal with them.
This was, unfortunately, a mistake I made when planning my trip to Italy. It was a three-night break with a packed itinerary, and sadly my outbound flight was delayed by three hours.  This made the whole trip quite tiring and stressful, and though I still had a wonderful time, it would have been more relaxed had I allowed an extra day.
8. Let businesses know you are coming
Of course, in an ideal world, it would not be necessary for disabled travellers to notify businesses and service providers in advance of their arrival. But letting a business know you are coming will help them to be aware of your needs and will give them the opportunity to plan in advance to provide the service you require.
If I expect a business to accommodate my needs, I think it's fair enough to say that it's my responsibility to communicate with them properly in advance. Everyone likes to be spontaneous, but I do like the peace of mind in knowing that I've done everything I can to help the business to help me.
9. Make sure you get the most from conversations with businesses
There are a few simple rules that will help ensure you get the best outcome from conversations with businesses, whether the conversation is by telephone, email or text and whether the conversation is to enquire about facilities, to book or to comment or complain about service.
Make a note in advance of all the questions you want to ask or points you want to make and refer to this during the conversation. The detailed list that you have made of all your requirements (see tip 1 above) may help with this
Make sure that you allow enough time for the conversation and that you are settled and comfortable.
Ask for the name and position of the person you are talking to and make a note of this and the time the conversation is taking place.
Make sure that your tone of voice and use of language help to establish a friendly dialogue.
Express yourself clearly and succinctly and don't over-use disability jargon or medical language. Staff may not be familiar with specialised terms, so using simple language and being clear on what you can and cannot do will help them to help you.
Be specific about the information you need and don't rely on somebody else's interpretation of your requirements. It is much better to ask; "how far is my room from the restaurant?" than; "is my room far from the restaurant?"
If you cannot understand the person's accent (during a telephone call) or use of language, say so and if necessary suggest (in a friendly way!) that they find someone else to help.
Make a note of what is said during the conversation.
At the end of the conversation, agree with the person you are talking to what has been discussed and what any next action will be.
Ideally, if the conversation was by telephone or text, send an email to the person you have been talking to, confirming the key details of the conversation. This can be referred to later if required and will help to ensure that there are no misunderstandings.
10. Never be afraid to ask for help
Many businesses provide disability awareness training for their staff (and certainly those businesses who engage with the Tourism is for Everybody campaign and uphold TFA's commitments do).
But you can't assume that staff will recognise your circumstances or understand that things such as stairs, carrying luggage, or getting from the car park to the front door could be an inconvenience or even an impossibility for you. Equally, in many cases where staff have not received training, they are not confident enough to offer help because they are unsure how the offer will be received.
In our experience, people are keen to help and only need to know what they have to do. So, by asking for assistance and telling the person what help you may or may not need, you will not only empower them to help you (and improve your travel experience), you will also give them valuable tutoring that will help them to serve future customers better.
Us disabled people are the experts in what we as individuals need and we're all different!
By Carrie-Ann Lightly
Get in touch by messaging us on Facebook, tweeting us @DHorizons, emailing us at editor@disabilityhorizons.com or leaving your comments below.