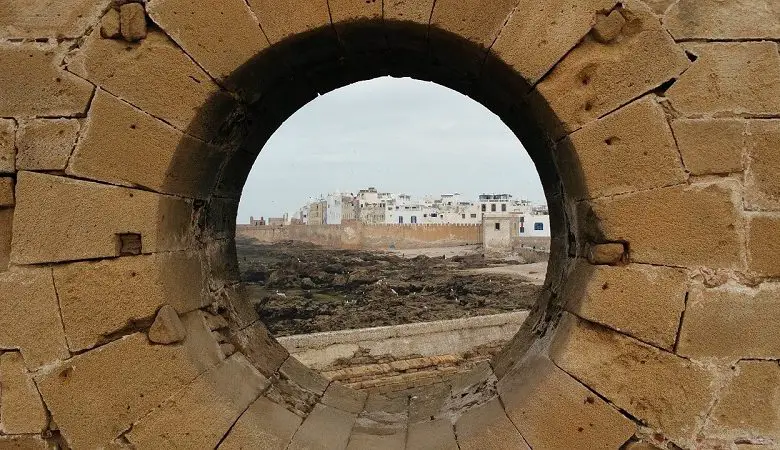 You wouldn't assume that Morocco is particularly accessible. But Disability Horizons writer Tracey Ebbs, who visited Essaouira on a mobility scooter, found it to be quite easy to navigate around. However, her journey there was certainly less of a smooth ride…
My name is Tracey Ebbs. I live in rural northern Buckinghamshire and work as a freelance copywriter. I have Multiple Sclerosis (MS), a neurological condition that mainly affects my mobility. I have, what I call, 'wobbly leg syndrome'.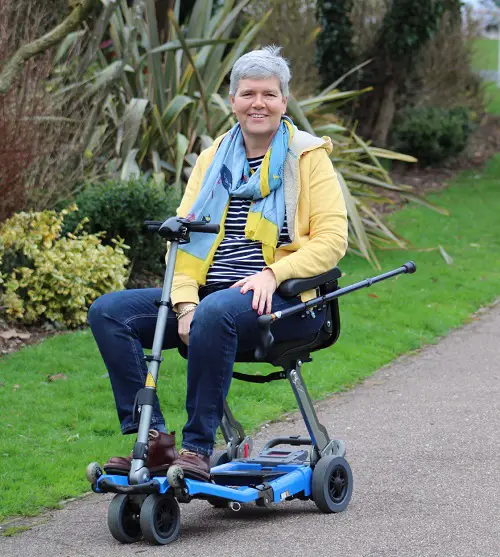 I can walk short distances very slowly with the aid of a stick or rollator (walking frame), but for anything more than a few metres I use a wheelchair or Luigi, my trustworthy mobility scooter.
Last year, I found myself unexpectedly flying alone to Essaouira, Morocco. The trip was originally planned with my friend Pip, but due to an emergency at home, she was unable to travel with me. I had a tough decision to make; whether to go it alone or cancel the holiday.
I've been very fortunate to travel extensively and I love my holidays. But I haven't travelled solo since being diagnosed with MS in 2006. Anyone with a mobility issue will appreciate that air travel can be tough and, despite my wanderlust, I've always said I could never do it alone.
But if I had cancelled I would have lost all the money for the trip and I was not prepared to let that happen. Pip was also planning to join me once her emergency was resolved, and so I hoped I would only be there on my own for a couple of days.
Getting to Morocco
I steeled myself and set off from Luton airport, which is undergoing major renovations and was pretty chaotic. I always take advantage of Disabled Assistance when flying as it makes a stressful experience slightly more bearable. However, when I checked in at the assistance desk, I was told it could be a long wait for an escort. I was using my Luggie mobility scooter rather than my wheelchair, which made things easier, and so I chose to go it alone.
The airport wasn't easy to negotiate, simply because of the volume of passengers. I later found out that there was an ongoing French Air Traffic Control strike causing flight delays and cancellations and that, coupled with the refurbishment, meant that it was overflowing with disgruntled people.
My flight was delayed, and I was stuck on the Ambulift outside the aircraft for 45 minutes before being allowed to board. I was slightly perturbed to be the only passenger on board. After another 30 minutes, I was told it was likely that the flight might be cancelled. I was horror struck! Having got this far, the prospect of having to do the whole thing in reverse and sit in the airport for hours or, even worse, come back the following day and start again, made me feel like giving up. Thankfully, the crisis was averted, and everyone else was boarded in double quick time.
It was an uneventful flight until we landed in Essaouira, which is a tiny airport that doesn't have an Ambulift. Despite my explanation that I could walk down the stairs very slowly, I found myself being strapped into a transport chair and carried down by two ground crew. My scooter was waiting at the bottom of the steps and I was escorted through the airport. My suitcase was carried for me and I was relieved to find my taxi transfer waiting to take me to the hotel.
Travelling around Essaouira
It was a short transfer and I was happy to arrive safely at the Sofitel Essaouira Mogador Golf & Spa. I was disappointed to find that, despite having contacted the hotel prior to arrival to request a room with a walk-in shower, I had been allocated a room with a bathtub, which would have been impossible for me to negotiate. This was thankfully rectified after a couple of hours, but it was a frustration after an arduous journey.
The Sofitel is a modern 5-star hotel set in sprawling gardens on the Atlantic coast. It is just 5km outside the ancient town of Essaouira. My new room was lovely and had enough space for me to ride my scooter around. It had a spacious bathroom, equipped with both a bathtub and separate walk-in shower.
The piece de resistance was the stunning view from the huge balcony overlooking the golf course, sand dunes and the windswept beach beyond. I don't need any specific adaptations (although I always take my portable bathroom grab handle with me wherever I go), but the hotel does have some dedicated disabled rooms.
The restaurant and pool area were all very easy to get around and the staff were all eager to help me. Buffets are usually my bête noire. Carrying a plate with a stick in one hand and jostling through the masses eager to stuff their faces can be a pain. But this hotel was different. I was able to do a tour around the buffet on my scooter at each meal, make my selection and a waitress would carry my plate for me. They really couldn't have been more helpful. And they had an exceptionally talented pastry chef who made the most delicious croissants and desserts which proved fatal to my waistline!
But this hotel was different. At each meal, I was able to do a tour around the buffet on my scooter to make my selection, and then a waitress would carry my plate for me. They really couldn't have been more helpful. They also had an exceptionally talented pastry chef who made the most delicious croissants and desserts, which proved fatal to my waistline!
I settled in easily and spent the first couple of days relaxing by the pool. The pool itself is not accessible as it has steps with no hand rails, but the surrounding deck is lovely. Because it was on the Atlantic there is a very strong breeze (actually it is a gusty wind), which was deceptively strong. Despite plastering myself in factor 30, I managed to get very sun burnt on the first day and spent the rest of the week paying for it.
Pip joined me on day three and we ventured out in to Essaouira on the hotel's courtesy bus.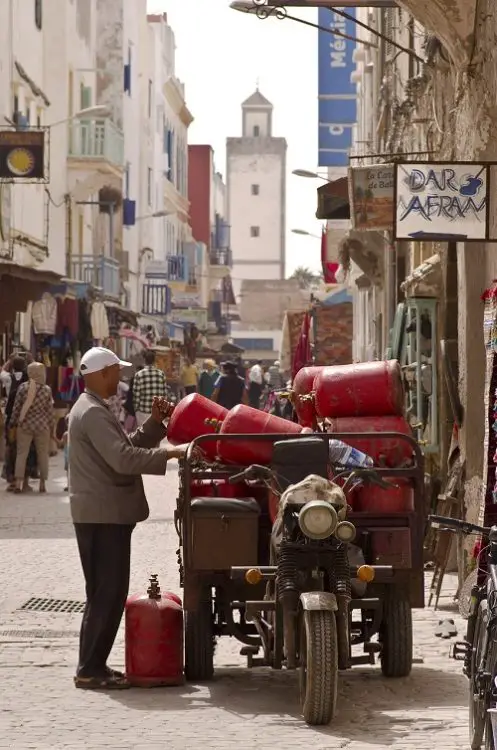 They dropped us just outside the ancient city walls and we took a stroll (or, in my case, a ride) around the old souk and down to the harbour. It is very accessible as it's all flat, and the old part of town is pedestrian-only, although you do have to dodge the odd moped, which are apparently exempt from the rules. It is all cobbled though, so I got some interesting vibrations on my buggy!
The centre of the town is distinctly Arabic in flavour and I enjoyed observing the locals answering the muezzin's (a servant of the mosque) call to prayer. There are also echoes to the French colonial past, with patisseries and tabacs on every corner. It's a small seaside city, which is what makes it a lot less daunting to get around than Marrakech.
Overall, I enjoyed my holiday and was pleased to have completed the first part on my own. It was a challenge, and I was proud of myself for tackling it successfully. But I was also extremely pleased to see Pip when she was able to join me. Holidays are always better shared and so it was great to have my buddy with me.
By Tracey Ebbs
Tracey blogs about disabled access and the challenges that life with MS presents. You can visit her blog Cats Pyjamas Copy, and follow her @CatsPyjamasCopy on Twitter.
Flying solo: my first experience of travelling alone as a disabled passenger