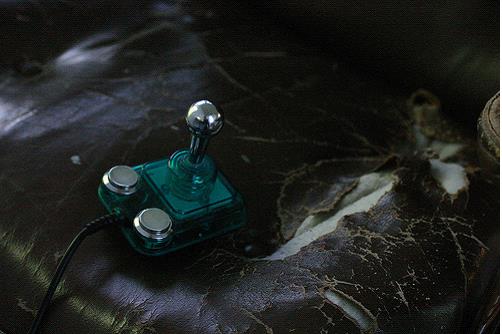 We all know that games are a form of escape, but they can be so much more than that. In fact, this is something that gaming companies are now starting to appreciate thanks to the efforts of people like Mark C. Barlet. In his role as editor-in-chief of AbleGamers.com, Barlet attended the 2009 Game Developer's Conference in San Francisco to find out what the big brands were doing to help disabled players. Although some developers said they'd thought about disabled players when asked, Barlet found that many hadn't considered the demographic. Discussing the issue with CNBC News' Gaming Editor Kristin Kalning, Barlet explained that developers didn't see it as a "big enough market" to invest in.
Winds of Change Blow the Through Gaming Industry
Here's a sneak peek at one of the wonderful new controllers we're prototyping that will allow gamers with little movement to be able to game pic.twitter.com/kQDJC6AnNv

— AbleGamers Charity (@AbleGamers) August 29, 2017
However, as the piece went on to show, many people of all disability levels have an interest in gaming. In the first instance, Nissa Ludwig who was able to indulge her passion for music playing Rock Band after developing a progressive metabolic disorder. Beyond Ludwig's experience, Barlet himself who used games to find a sense of normalcy after leaving the military. Since the piece was written in 2009, the gaming industry appears to have taken notice. Thanks to the efforts of organisations such as Barlet's, major brands are now making their games more accessible to people with disabilities. When it comes to styling, the team behind online MMO Warhammer have long been tailoring their products to suit all abilities. The game's creative director Paul Barnett is himself colour-blind, hearing-impaired and dyslexic. For him, Warhammer is as much about battling enemy forces as it is about living a vicarious life.
On a more physical level, many gaming companies are starting to program their games in such as way that they can be used with hardware that is accessible to those with disabilities. One great example of this is the latest mobile casino games. By working with the internal mechanics of a modern smartphone, namely the accelerometer, developers have been able to literally shake up the way players play. Essentially, instead of players have to press the "spin" button on a slot such as Starburst, they can swipe down on the reels or shake their device. For users with dexterity issues, this functionality is fantastic. Beyond developers using the internal mechanics of a device to make a game more accessible, you've got companies like Game Accessibility have developed custom controllers. From mouth controllers to head/eye trackers, Game Accessibility has found ways to make mainstream games something that everyone can enjoy.
Greater Awareness Means No Gamer is Excluded

The upshot of this increased awareness of disabled gamers and their needs has led to some interesting collaborations. Computer games retailer GAME recently partnered with SpecialEffect to help raise the charity's profiles. Alongside developers such as EA, Sega and Rovio, the British organisation has raised more than £100,000 to teach healthcare professionals about gaming.
Through a series of training programs, SpecialEffect is hoping to increase its teams of specialists that assess the needs of disabled gamers and help them find ways to enjoy their favourite titles. Since forming in 2016, the charity has helped people across the UK to find enjoyment through gaming. From supplying equipment to offering long-term support, the company is another example of how the gaming industry is finally starting to acknowledge a demographic that had once been ignored.
Featured image: "game night at duende" (CC BY-SA 2.0) by k0a1a.net