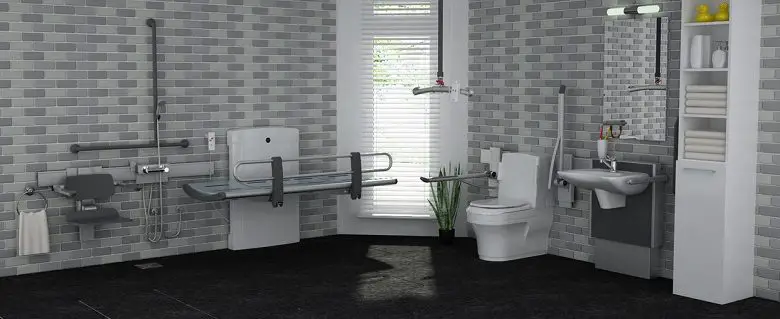 Lifestyle
How to achieve practicality and style in your adapted bathroom
The bathroom is the most commonly adapted room in a home, enabling anyone with a disability to maintain their independence. That's why we've spoken to Robin Tuffley from Closomat, an adapted bathroom company, for advice on how you can make sure your bathroom is as beautiful as it is accessible.
We all use our bathrooms a lot. On average, we go to the loo eight times a day. That's more frequent than any other daily activity, even making a cup of tea or coffee! It is also the room that can be most difficult to access and use if you have a disability, and one where practicality often overtakes style.
There is real growing demand for solutions that deliver the functionality required, but bring a little beauty with them, to which manufacturers are responding. Here's how you can get the bathroom of your dreams that also meets all of your needs.
Achieving bathroom style at little or no cost
Colour
Colour is a great way to enhance the overall ambience of any room, but it's also as a means of defining specific areas. We blithely accent our lounge with feature walls, or accessorise with colourful cushions, but so often, bathrooms are limited to neutral tones of whites and greys.
A touch of colour can brighten the room, and make it a more pleasant place to be. It also makes it easier for you to navigate around if sight is an issue. And it doesn't have to be limited to the walls – use it on the floor and ceilings too.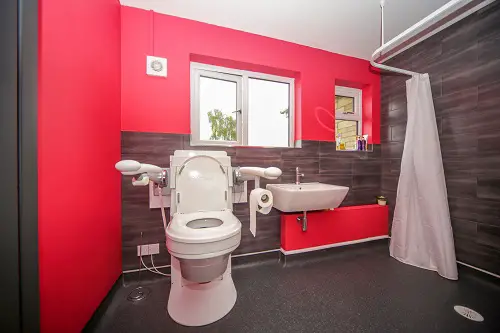 Colour can also apply to the equipment itself. There are coloured toilet seats, grab rails, support arms, shower seats, toilet lifters, to name just a few, which means you can accent your bathroom as you would your lounge!
It's amazing what difference a bright green shower seat, for example, can make to an otherwise neutral bathroom.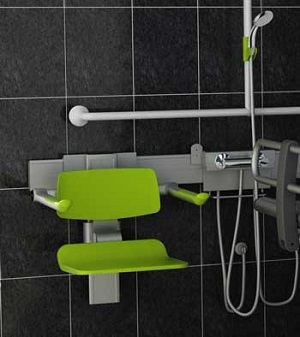 Textures
Tactile finishes and surfaces can also add style without breaking the bank. It can range from a non-slip floor in a wetroom, through to infra-red or touch-sensitive controls for the toilet.
Beautiful bathroom suites
With bathroom fixtures and fittings, style is becoming more of a consideration, with manufacturers at last appreciating that just because someone has a disability, it doesn't mean they don't want something attractive for their bathroom.
As a result, baths, shower doors, toilets and washbasins are reflecting more contemporary designs with sleek lines.
Toilets
One area seeing the most change is that of toilets – the toilet is, after all, the focal point of the bathroom. This particularly applies to wash and dry toilets, where it will automatically wash and dry you when it senses you move from the toilet.
Less than a century ago the standard was a floor-mounted pan/bowl with a cistern (the flushing mechanisms) mounted high on the wall. Today, toilets are mostly close-coupled – where the bowl and cistern are one piece hiding any pipes inside –  or the cistern totally concealed behind a panel, with the flush mechanism inset into the panel.
Wall-hung bowls are also becoming almost as common as floor-mounted options, reflecting modern design trends.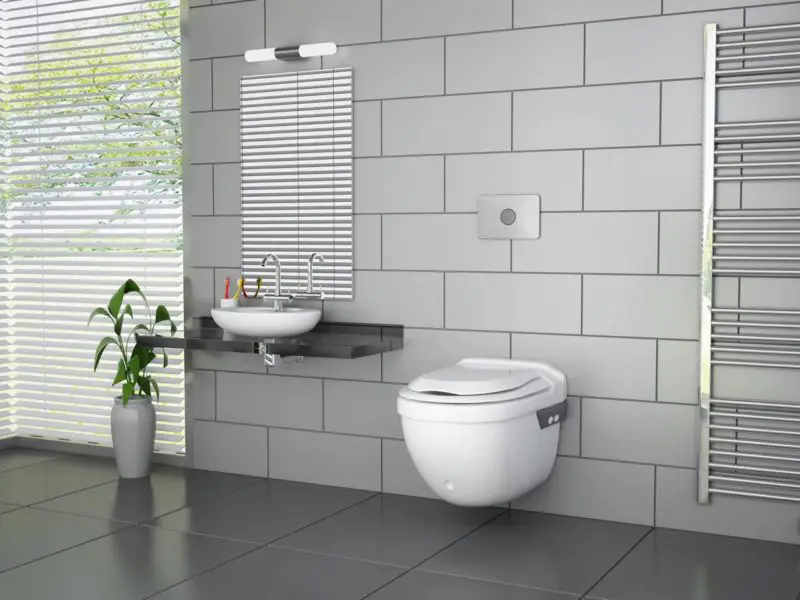 Toilet materials and finishes
The latest evolution is also adding choice of finish to the concealed cistern. No longer are they always plain white, but often now in an effect, such as it marble, stone, tile, or solid.
The Asana toilet by Closomat (pictured just above and below) embodies all these advancements. It's a sleek, wall-hung wash and dry toilet with concealed cistern. It builds on Swiss engineering to take British expertise into the 21st century.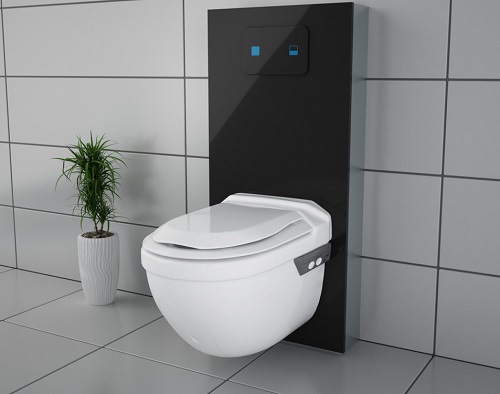 Not only can you choose the finish of the concealed cistern, but you can also choose from a range of flush panels. And when you use it, you have a choice of cleaning methods, including the type and temperature of the spray.
Showers and baths
It's not just toilets that are changing. Even just a couple of decades ago shower screens were practical white, usually with plastic handles. Again, a choice of finish is now available.
Walk-in baths are also reflecting the sleeker, more angler lines of the able market.
However, sleek designs are not always a good idea if you have issues with balance and dexterity. Something may look beautiful, but remember, you have to be able to use it too. It's the balance between function and form.
Making sure your bathroom lasts
All this applies to the now, and the future. It is inevitable that as we age, our needs and limitations will change.
So, if you are buying the fixtures yourself, do consider how long you'll be able to use them for. Will it stay 'fit for purpose' in its current form long enough to justify its cost? Can you adapt it, retrofit accessories to ensure it evolves with you? Sometimes we may have to compromise a little on the aesthetics to get the best value.
By Robin Tuffley from Closomat
Check out…