Lifestyle
Disability and parenting: top baby products for disabled mums
Disabled mum Fi Anderson, who has muscular dystrophy, shares her blog post on the most useful baby products and gadgets that have helped her adjust to being a disabled mum. From a cot that attaches to the side of her bed to a lap sling to help her carry her children around. Read on to find out more about Fi, her parenting blog and the baby gadgets that could help you as a disabled parent.
My name is Fi, I'm a 29-year-old stay-at-home mum of two girls, aged 5 and 2. I also happen to have a rare form of muscular dystrophy called Multiminicore Myopathy and use a powerchair full-time.
From an early age, I've always been very accepting of my circumstances. Instead of asking "why me?" I think "well… why not me?" Everybody faces hardships in life. People picked up on my positive attitude and encouraged me to start a blog. So, about six months ago, I finally gave it a whirl and set up Life of an Ambitious Turtle.
My blog enables me to talk about my experiences of living with a disability and being a parent, in the hopes that it'll help someone, somewhere, in their everyday life.
I'm also passionate about my campaigning work with Muscular Dystrophy UK, where I'm a Trailblazer and Transport Ambassador. My most influential campaigns have been focused on Changing Places toilets, the lack of accessible housing and individual health care budgets/Direct Payments. All of which I have ample experience in and am honoured to be a part of improving.
In 2011 I co-founded The Minicore Project, a patient-run information and support resource for families diagnosed with my form of muscular dystrophy of which there are only 2,000 cases worldwide. I'm hoping that it will soon become an officially registered charity, bringing people together from all over the world, so nobody has to feel as alone as I did with such an incredibly rare condition.
---
Find practical and stylish disability living aids to make your life easier on the Disability Horizons Shop.
---
Disability and parenting
I have found that my blogging nichè is parenting with a disability. A topic that is almost as taboo as sex and disability! How odd is that? But it's true, 70% of society believe someone with a disability shouldn't have a child, that it's a selfish choice. Ultimately the child will miss out on a normal childhood and have great burdens placed on them. As if being a child of a disabled parent means they are automatically signed up, from birth, as a young carer for their parent.
When I first became a mum, strangers would ask me whether my daughter was mine and, when they realised she was, how it could possibly have happened. Society just doesn't see that having a disability isn't the end of the world and that we can lead very full, rich lives, whilst having the same life aspirations as anyone else.
I aim to challenge misconceptions about raising children when you have a disability, to make people look at things differently. A study I read on parents with disabilities said that their children grow up with far more empathy, ability to solve problems and adapt to change much easier. I'm seeing exactly those great qualities as my own children grow.
Top baby products to help disabled mums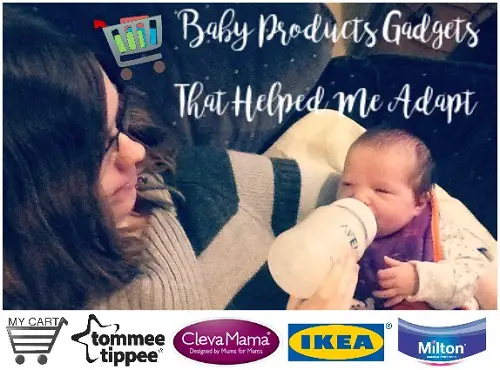 Life has taught me to think outside the box in almost every situation, and parenting is certainly no different. That has been my driving force behind helping others and making a difference.
The comprised list below of baby products/gadgets are based on my top picks of what helped me, with my specific limitations, parenting my daughters in infancy. Everybody's limitations are different, so keep in mind that some may not be suitable. This post is simply some suggestions for products that may or may not make life easier for disabled parents. It is up to you to determine their suitability for your specific needs and circumstances.
1. Tommee Tippee Perfect Prep Machine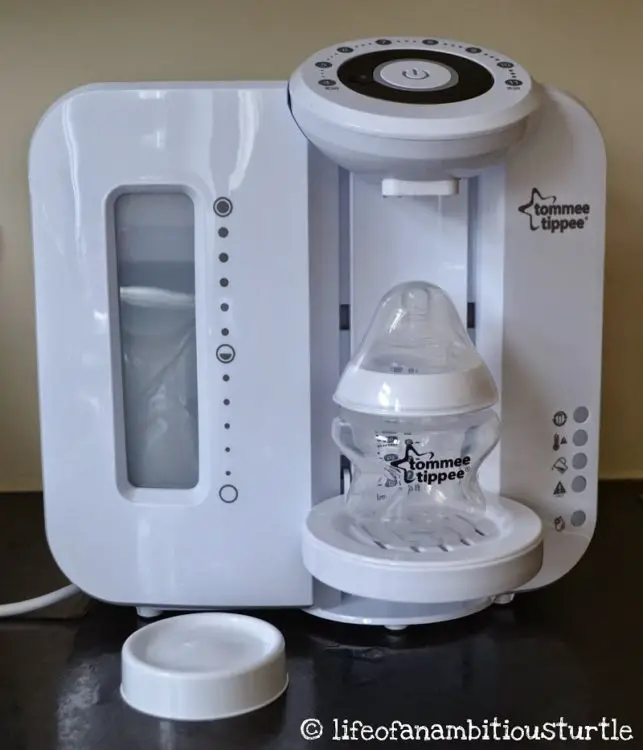 This became the go-to-gadget for formula feeding mamas everywhere from 2015. It's basically like a coffee maker, but for baby formula. Simple, quick and effective.
Health experts, including the World Health Organisation, say that you must make formula on demand. This means not making a day's worth in advance to save time and energy, as this runs the risk of making your baby ill. So, despite everybody – and I mean EVERYBODY – telling me to make a day's worth of bottles and pop them in the fridge, I made it on demand. I just didn't think it was worth the risk to my girls just because it'd be easier for me. That's just my opinion. Each to their own.
Due to my muscle weakness, lifting a kettle to fill bottles every two to four hours (especially when sleep deprived) was an accident waiting to happen. This gadget enabled me to safety prep bottles without trying to handle boiling water whilst trying to measure out the formula.
With this machine, you simply add some scoops of formula and cold water, choose how many ozs you need and it'll put the amount of water needed in the bottle at a drinkable temperature within seconds. It's the best thing since sliced bread for disabled parents, I'm telling you!
2. ClevaMama 10-in-1 breastfeeding pillow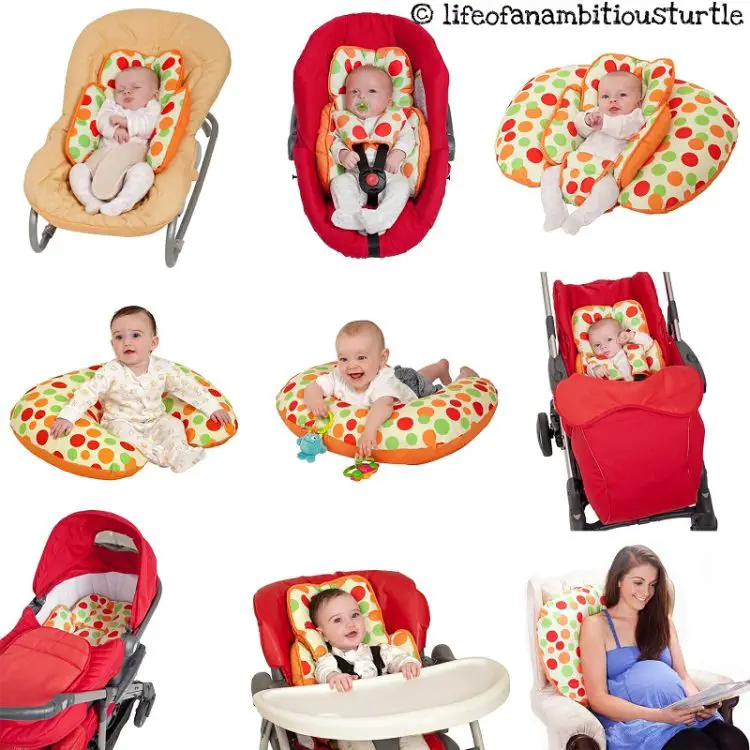 The ClevaMama 10-in-1 takes the traditional Boppy™ feeding pillow to a whole new level! Take it from a disabled mum who found that her baby needed constant repositioning in the Boppy pillow and therefore needed to get another person to do adjust her for me on occasion (especially as my girls got bigger!).
So finding a pillow with a padded harness meant that I could buckle my baby in on the couch next to me, without needing to scoot her up all the time as she sunk down. It can also be used for tummy time, in the high chair and a variety of other ways that could really save you precious pennies on other baby gear. Win-win!
3. Next2Me Crib co-sleeper cot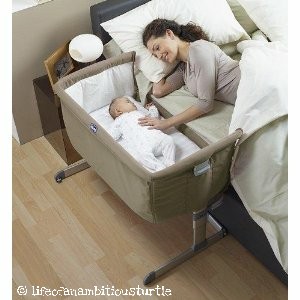 Co-sleeper cots were originally intended for post c-section mums who needed to keep their baby close by and not be bending and lifting. So, of course, this means they're handy for someone who struggles to bend and lift on a daily basis.
It locks securely to the parent's bed frame, so there is no gap, and is on wheels so you can push it out of the way when you need to transfer into your wheelchair. The cot side can stay down, or easily be hooked back up, allowing you to still see your baby through the breathable mesh cot sides, a Sudden Instant Death Syndrome (SIDS for short) safety feature.
4. Exploring different bottle sterilisers that'd best fit my limitations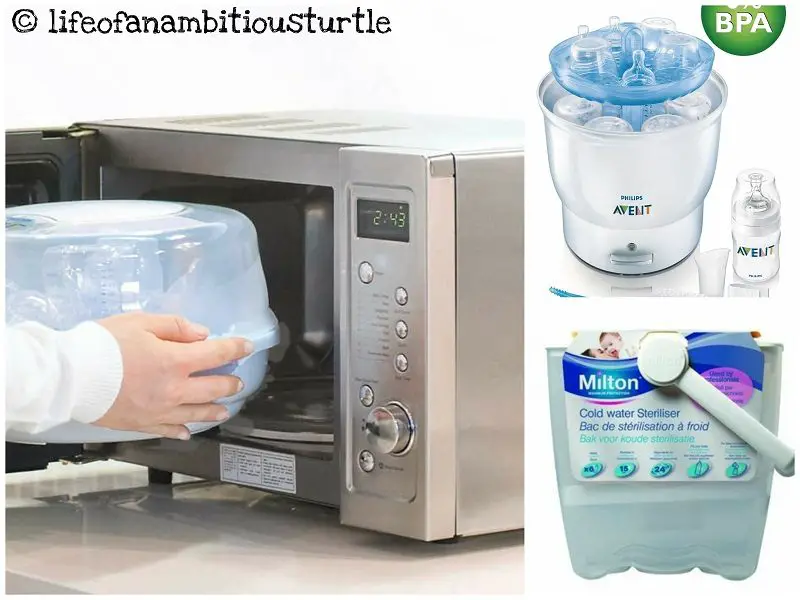 I found it tricky to find the right bottle steriliser that would allow me to independently sterilise bottles, despite my upper body weakness. With my first child, I used an electric steriliser. I found easier than using a microwaveable one as I couldn't get close enough to my microwave in my powerchair.
With my second child, we were in a new house with a different kitchen layout, so I found the microwavable one good. With both machines, I wasn't able to use those stupid plastic tongs that come with them. I'd just simply wash my hands with anti-bacterial soap before handling the bottles.
It's important to think about your arm strength, dexterity and kitchen access when considering what steriliser is best for you. Have a few trial runs before your baby's born, in case you need to get your money back and switch types. There's nothing worse than realising what you thought you'd be able to do, you severely struggle with or can't use when you need it most!
5. Ikea changing units or custom-built changing tables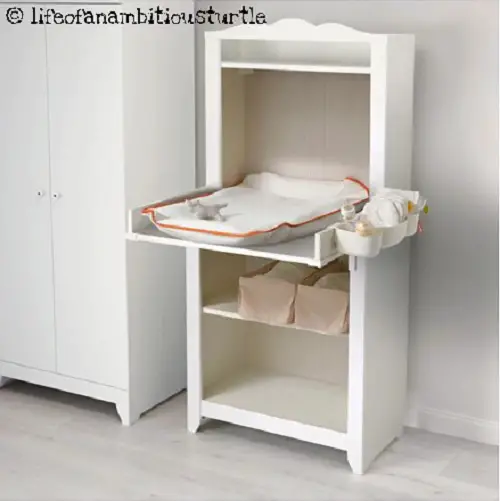 One of my biggest concerns while pregnant with my first child was how I was going to use baby changing tables. I did a lot of research and found that all the typical ones were not suitable for parents in wheelchairs due to storage underneath – handy for most, but not if you use a wheelchair.
I tried asking Mothercare and Babies R Us whether any of their units have removable storage shelves below so that I could adapt them myself. Neither could guarantee that they would be, and I didn't have money to burn.
In the end, my partner bought a standard computer table from a charity shop and anchored a change mat on top. I then just put a storage bin for bits and bobs next to it. It worked! But I would have loved to have been able to pick one with a pretty pattern, with all the bells and whistles, like other mums-to-be.
When my second daughter was 1, I came across the above Ikea changing nnit in the Hensvik range. The clearance underneath seems ideal, the baby can face vertically to you and the changing top can be removed once it's no longer needed, leaving you able to use it as a nice kitchen cabinet or bookshelf! I was in awe and, if my youngest wasn't nearly out of nappies, I'd be swooping up one of these definitely.
6. AngelCare Movement Sensor baby monitor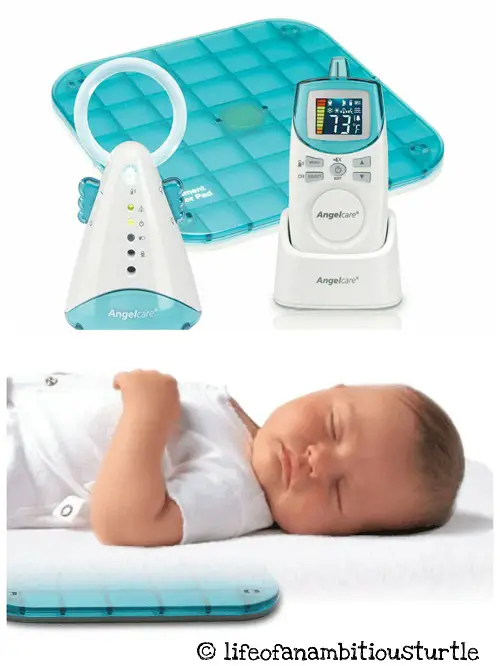 Unlike traditional audio-only baby monitors, the AngelCare Movement Sensor Monitor has a sensor pad for under your baby's mattress. It was designed for hypervigilant parents who feared SIDS, but is also used by parents of premature babies or infants with a variety of disabilities that mean they may stop breathing.
As a disabled parent, once my baby was sleeping in another room, I worried about not easily being able to check on them if they were struggling to breathe or choking. My worst fear became a reality when Ava was just 3 months old.
I've written a separate blog about this, but to cut a long story short, she was premature and developed life-threatening Bronchiolitis. The GP kept fobbing me off saying that it was just a cold and that I was an over-protective parent blah blah blah.
The fourth morning after her sickness began, I went to try and wake her as she was usually up by 6am. To my horror, I found her grey and floppy. Drs told me that if I hadn't had the instinct to check on her, Ava might not be here today.
After four months in hospital, I was terrified of her stopping breathing again, so the nurses told me about the AngelCare monitor. I don't know how I'd have allowed myself to sleep again. If it wasn't for this new monitor, I don't think I'd be sane today. Once you've experienced something like that, it's impossible to learn to fully let your guard down. If I had known about this type of baby monitor before, it would have been alerted me.
7. Dummy clips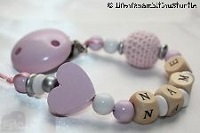 My youngest Ava is a big fan of the dreaded dummy. Yep, I succumbed to letting her have one after the stay in hospital I mentioned above. Dummies are actually proven to help premature babies regulate their breathing, so they aren't as bad as we're trained to believe!
But with the dummy comes great responsibility, because every parent of a dummy-using baby knows the horror that erupts if you lose the bloody thing when you most need it, especially if you're out and about! Having your baby's dummy on a clip will save you from breaking your back trying to use your grabber or being otherwise creative to get it off the floor when your baby is screaming for its return, only for them to repeat this several times a day. It just makes sense.
If you are going to get a dummy clip, make sure it's from a certified brand that has a short lead so it cannot wrap itself around your baby's neck. Make sure there are also no plastic beads or parts that could potentially lodge in your baby's throat. The most recommended dummy clips I've seen are the strap ones by MAM dummy clips or the wooden teether style.
8. Milton Mini Portable Soother Steriliser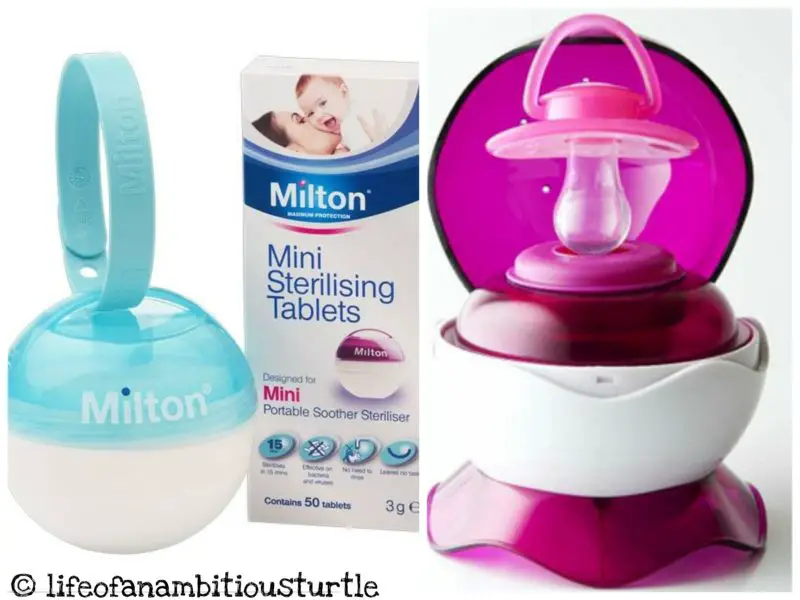 With the frequent dropping of dummies from either baby or disability-related butter-fingers, you've still got to keep those bad boys sterile for at least the first six months. Here enter the travel dummy sterilisers!
I like the Milton Mini Portable Soother Steriliser that uses cold water and sterilising tablets. It's a lot better than say MAM's two dummy sterilising microwavable pots, and the Milton ones can hang on your pram/wheelchair/bag and it sterilises on the go, with no need for a warming appliance.
9. Baby slings/carriers to suit your needs

If you join a disabled parenting Facebook group (which I really recommend btw!), you'll see a common theme among wheelchair-using parents… a lot are able to keep their hands free by using some form of baby sling/carrier.
They come in a wide range of styles to fit all body types, each putting your baby's weight on a different part of your body. This means you can tailor it to suit your needs, so if, for example, your back is vulnerable, you could pick one where the weight is evened out across it. Or, if you've got painful shoulders/no meat on them, like me, I know I couldn't go for a sling with a band/straps weighing down my shoulders, I'd need one where the fabric can be spread out over my entire shoulder, such as the Moby Wrap.
Baby slings/carriers aren't cheap though, so I'd advise contacting your local Sling Library and trying some out before you commit to buy. They're not just great for wheelchair users either, many parents with visual impairments use them some they can keep one hand free for their cane or guide dog.
10. Choosing a travel system over a standard pram
Travel systems are all the rage at the moment, even though they do cost an arm and a leg! You really do get your monies worth though, as you've got several travel options in one, for a discounted price. Having multiple ways of getting around with your baby is even more important when you struggle to get from A to B yourself.
If you aren't in a position to have a wheelchair van or Motability car, then you'll need something that you can get on public transport, so it'll need to be easy to fold.
If you have to get a taxi or a relative is willing to give you and your baby a lift, then you wouldn't need to worry about the attachable infant carrier that comes as standard in most modern travel system bundles.
If you do have a Motability vehicle or plan on getting one, did you know that you can get a hoist? They're multifunctional – they don't have to just be for hoisting a collapsible wheelchair in the vehicle, you can use it for a pram too!
11. Lap Baby™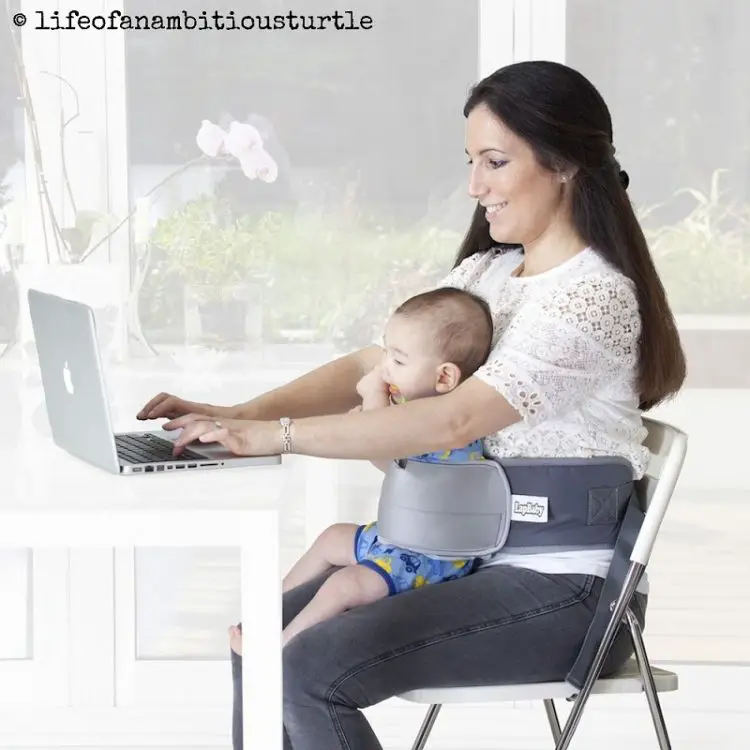 This relatively new product was created as a solution to holding your baby while trying to eat or work at a table. If you use a wheelchair, this is the perfect security strap, ensuring your baby remains safe on your lap without needing to be held, leaving you free to propel or drive your powerchair.
The strap is made of thick, heavy duty velcro and goes around both the parent and baby's waists. It also includes a crotch strap to prevent your baby from slipping, and has a convenient bib incorporated, as well as teether clip and handy carry bag.
You can check out wheelchair user and mum of three Lizzy demonstrating the LapBaby™ on Youtube.
Have I missed any baby products off?
That brings me to the end of my list of the top baby products/gadgets that helped me adapt when parenting with a disability. I hope some of these ideas are helpful to those with a disability who are either considering starting a family or who are already parents and are looking to troubleshoot some parenting dilemmas.
If you have found a product that's not listed above that you think others could benefit from please don't hesitate to tell us all about it in the comment box below!
By Fi Anderson
More on Disability Horizons…