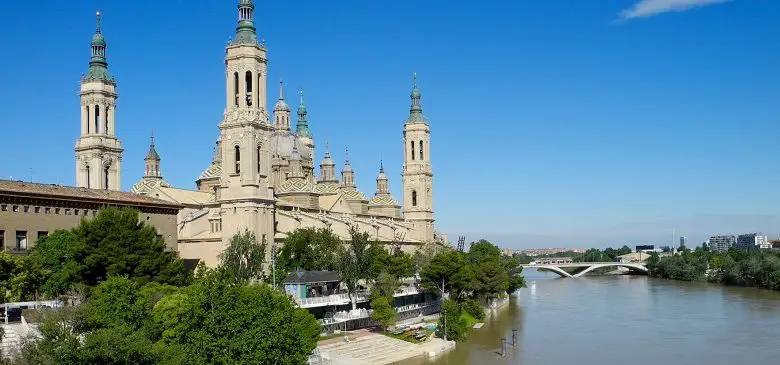 Travel & Holidays
Disability and travel: how accessible are Madrid, Barcelona and Zaragoza?
Disability Horizons writer Wolf, a wheelchair user from New Zealand, has set off on a four-month-long adventure travelling to a number of cities across the world. In the first of a series of articles, he reviews his experience of travelling around Madrid, Barcelona and Zaragoza.
Slightly dazed and jet-lag, I finally stepped off the plane in Madrid. I flew business class following the advice of my doctors. Nearly 30 years ago I had a stroke, and weeks of lying in bed meant I had two DVT (deep vein thrombosis) clots and two pulmonary embolisms.
Because of this, my doctors decided I should always fly business class on long-haul flights over five hours. That way I can get up and stretch occasionally, holding onto my seat as I can stand even though I can't walk. It also means I am seated by the toilet. The flight itself was uneventful, apart from the occasional turbulence, and they looked after me exceptionally well.
The plane from New Zealand made a stopover in Los Angeles, where I wanted to venture outside of the airport rather than just wait in the airport lounge. Big mistake! By the time I got back, the queues seemed to be never-ending. Admittedly, several planes had landed at once, but the stringent security since 9/11 undoubtedly added to the waiting time.
After I'd picked up my luggage I met my mate Reinhold, who had flown down from Stuttgart, Germany, and had already picked up the rental car for our road trip. I hadn't seen him for almost 50 years, and he'd spontaneously said that he would fly down to join me. It might have had something to do with him having had cancer. He'd had an operation several weeks ago and only came out of rehabilitation a few days before our holiday.
Like me, we needed to tailor our trip to suit his needs. He's not able to walk very far as he tires easily, which suited me as I also run out of energy quite fast. So, we only went to one monument/museum a day, going in the morning and then having a coffee before heading back to the hotel for some sleep. That's siesta time anyway, when all the shops are closed in the afternoon. In the evening, we often went to one of the nearby bars for a night-cap.
Our plan was to stay in Madrid for seven nights, then go to Barcelona, stopping for two nights in Zaragoza on the way. One website that made planning a bit easier was Equalitas Vitae, which is a clickable map of Spain that shows you adaptable resources by region.
He had offered to book the accommodation and rental car. I emailed him some links, and he sent back possible hotels. You won't be surprised to hear that a lot of emails flew back and forth between Germany, Spain, and New Zealand while we tried to pin down accessible accommodation that would fit my needs. He obviously didn't know what he got himself into!
Madrid
In Madrid, we stayed at the Hotel Ganivet in the Calle Toledo, not far from the centre of this fabulous city. The hotel was really easy to get around, with ramps to the bar and restaurant/breakfast room. There was a pool on the roof, but unfortunately, it was not accessible.
My room was spacious enough to get around and there was a grab bar at the toilet and one in the roll-in shower. I would still suggest taking a portable one to place anywhere.
Accessible sightseeing in Madrid
No matter what your interest is, you're bound to find something to visit in Madrid. However, old restaurants and buildings are not barrier-free. Either you can't get in at all, or you can get in, but not be able to go to the toilet – more on this later. When these places were built, they clearly didn't think that disabled people went out, or that they would need to go to the toilet! So it's best to plan your sightseeing around modern buildings, art galleries, train stations and museums. Transport wasn't a problem in Madrid though as we drove everywhere by car.
Since we were both interested in art, we first went to the Prado, then to the Reina Sofia. They were both easy to access, and there are lifts between floors. At Prado, we found a disabled parking spot easily enough on one of the side streets, although we did have to drive around a bit to find it. Also, be careful where you park, as some disabled parking places are reserved for residents. At the Reina Sofia, we drove right into its car park at the back of the building.
Whatever you plan to do, a good place to start is Madrid's official tourism website. Scroll down to the accessibility section and you'll find everything you need.
Coming back to the issue of toilet stops, I used Flush and Bathroom Map, which are apps that show you where accessible toilets are. They're both useful, but it's a good idea to try several different apps.
In addition to those apps, I had a Euro key, which is similar to the radar key in the UK. For 23 euros it gives you access to 12,000 toilets across Europe. For a further 8 euros, you can buy a directory book, which I decided against as it seemed unpractical to carry around.
Also, although it lists the locations of toilets alphabetically by street, it doesn't include maps showing the places by suburb, which would be useful for planning ahead. Some locations of the Euro Key are included on the apps.
Zaragoza
On our way to Barcelona we stopped for a couple of days in Zaragoza, in the northeastern region of Aragón, which has remains from Roman times.
It is best known, however, for its connection with the Spanish painter and printmaker Francisco Goya, who lived here for some time. You can get a sense of him and his work here in Zaragoza's most famous building, the Basílica del Pilar cathedral, where some of his altar paintings and frescos murals reside. The cathedral is easily accessible, but you do need to watch out for is the dress code. Like with all churches in the Mediterranean, respectful attire is obligatory.
If you don't mind heights, you can also go up to one of the towers in a very fast escalator where you can enjoy a beautiful view. It is not easily accessible as there is 30cm of doorframe at the bottom (that's how they were built in those days). Luckily, there were some burly blokes and building materials they could use to make a ramp, enabling me to get over it. Everywhere we went, the locals are very friendly and helpful.
If you want to know more about Goya, you should visit the Museo de Goya. It houses some of his most important paintings, as well as works by other artists he influenced. There is also a series of socially critical etchings, that I found quite dark. The museum is easily accessible and has a disabled toilet. Hooray!
While in Zaragoza, we stayed in the Hotel Oriente in the centre of the city. It has accessible rooms with wide doors, but there was a chair as opposed to a fold-down seat in the shower. I generally find shower chairs a bit of an afterthought at places. I know some people prefer a solid seat for transfers, but I find folding chairs more convenient because of the space it gives you when it's put up out of the way.
Barcelona
Barcelona – our final destination. We stayed at the MIC Sant Jordi, a block of adapted holiday apartments. Co-founder of Disability Horizons Srin Madipalli stayed there some time ago – see his review of MIC Sant Jordi apartments to find out more about it and its accessibility. All I can say is that this was the best apartment hotel for disabled guests I've ever seen.
The metro station, stop 'Les Tres Torres', is right outside the apartment building. This one has a lift, so was really convenient, but not all do. To get around the metro you'll need a map, and probably help from the staff at the MIC Sant Jordi when you set off. They are very helpful and know the city and metro system inside out.
It's worth noting that sometimes when you have to change trains it's not necessarily on the same platform or even station. In some cases, you'll have to go up on street level and possibly walk around the corner to enter another station.
Of course, we went to see most of the things that Barcelona is for, mainly the Gaudi buildings and the Miro Foundation. First, we saw the Sagrada Familia cathedral, Gaudi's masterpiece, and the Parc Güell, a park he designed. Unfortunately, there was still some construction work going on in the centre of the park at the lower level, so we couldn't get in there. But it was still worth going up the other part of the park to enjoy the fabulous, panoramic view of Barcelona. It is a similarly nice view when you drive up to the Miro museum where the fountain it.
I then went on my own to the Casa Mila – a museum about Gaudi – where I was surprised by the easy access. There is even a little platform on the roof.
In between these attractions are enough old buildings to warrant your attention and make anywhere in the city a beautiful place to be.
One last word of warning: try to get your tickets for the attractions online beforehand. Even though it's free to visit many of these attractions, for some reason, they often require a ticket, which means you might have to join another queue to get one. Also, like in many European cities, there were crowds everywhere, so I was always quite pleased to be back at the hotel and enjoy a quiet beer in the adjacent suburb of Sarriå.
By Wolfgang
More on Disability Horizons…