News
We speak to Marsha De Cordova, Shadow Minister for Disability
Labour MP and Shadow Minister for Disability Marsha De Cordova, is visually impaired due to the condition nystagmus, which causes the eyes to constantly move. Our writer, Emma Purcell, interviewed her to find out more about her career, working with a disability, and her view on how political issues, such as Brexit and social care, affect disabled people.
Career and personal life
Why and how did you first get into politics?
I have always been a campaigner, particularly around disability rights and issues affecting those with visual impairments. For me, it's not just about ensuring people get the right support, but about enhancing people's voices so that they are at the heart of the decision-making process.
I used to work for a number of charities, including as the Director of Engagement and Advocacy at, Thomas Pocklington Trust. But it's only by entering institutions of real power, whether on a local level or in Parliament, that you can make real changes to improve people's lives.
So, in 2014 I ran for Lambeth Council, and in June 2017 I was elected as the Labour MP for Battersea, and shortly after made the Shadow Minister for Disability.
What was it like winning the 2017 General Election in your constituency of Battersea?
It still feels incredible and I am so honoured that people in Battersea elected me. I was determined to win and had an amazing team of supporters behind me. But many people thought it would be impossible, after all, the Conservatives had an 8,000 majority and when I was selected Labour were far behind in the polls.
I was, and still am, determined to address the issues that people care about in Battersea – fighting a hard Tory Brexit, building genuinely affordable housing, and investing in our public services. We offered a message of hope and that's how we won on a 10% swing.
It is an enormous privilege to be able to make a change to these issues.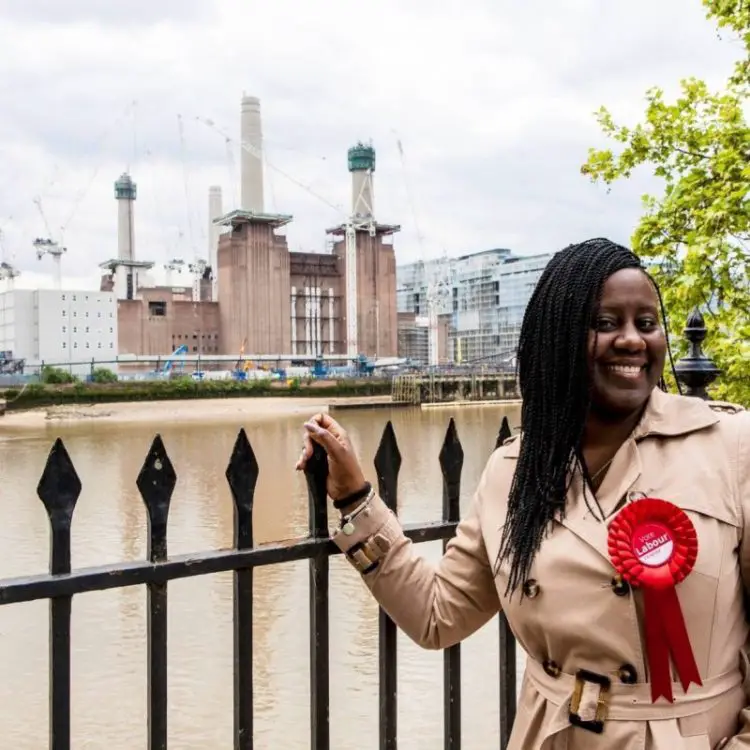 What is it like being an MP with a disability?
Like any disabled person in work, so much of my job requires more effort and prep. I require large print for all my papers, which takes additional time to organise, and I sometimes have to attend debates without a large print copy, which makes it harder. 
I also use an iPad and other technology, such as ZoomText, but it is difficult reading long documents from a screen, which is why printed paperwork is needed. I also require a sighted assistant, without which many Parliamentary duties wouldn't be possible for me.
But, by being in Parliament now and ensuring that there is change, I am helping to remove barriers disabled people would otherwise face – just like other disabled MPs did before me.
We need to ensure that there are no additional barriers for disabled people participating in politics. It's only by doing that that we will get the representation we need.
What was it like growing up with your disability?
Growing up with nystagmus meant I faced many of the challenges that all disabled people do. It's not just about physical barriers, but societal, too. At school, if you're disabled, people often treat you unkindly, simply because you're different. 
But I was always lucky in that my mum and family supported and encouraged me. When my primary school headteacher thought it would be better for me to attend a 'special school', my mum fought tooth and nail to keep me in mainstream education. I believe that if I hadn't stayed there and had the same opportunities as many non-disabled children, I wouldn't be where I am today.
Politics
How would the Labour Party plan to fund social care if it got into power?
This is one of the most important issues for disabled people, and not enough attention is paid to the fact that a third of social care spending goes towards disabled people. It can make the difference between finding work and living independently, and being isolated and excluded from society.
In terms of our proposal for a National Care Service, we would first invest £8bn over the course of Parliament. But, in the long-run, the service would cost less – £3bn a year. This would be funded by reversing cuts to corporation tax.
Many people with disabilities struggle to find accessible homes. Do you think it should be a legal requirement for housing developers, both social and private, to build a certain amount of properties suitable for wheelchair users across the country?
Recently, the Equalities and Human Rights Commission found that 365,000 disabled people live in homes that don't meet their accessibility needs. It's called for a national strategy to ensure that there is a sufficient supply of accessible homes.
I think this is something we should all be looking at. Accessible housing is not just about physical changes that need to be made to a home, but also about the positive effect it has on someone's health and wellbeing.
Only 28% of local authorities having a plan for accessible housing is not good enough. The next Labour government will need to ensure that accessible homes are available to all those who need them.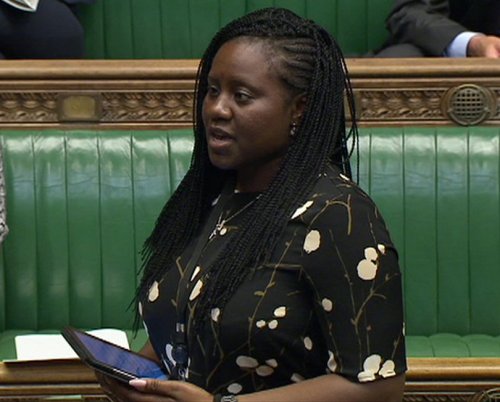 If Labour was to get into power, would it change the PIP criteria for people with long-term conditions so that they don't have to have ongoing assessments?
In June, a long overdue announcement came from the government saying that it would end unnecessary PIP reviews for people with severe health conditions. This should have happened sooner and it doesn't go far enough. All unnecessary assessments should end.
Labour would scrap the Work Capability and Personal Independence Payment assessments, replacing them with a personalised and holistic assessment approach.
Many PAs and careworkers are EU nationals. After Brexit, will you seek special visa status for people working in this sector, allowing people with disabilities to continue to live independently?
The availability of care staff is a real concern for me during the Brexit negotiations. We have already seen 10,000 NHS workers from the EU leave since Brexit.
While I'm pleased that Sajid Javid has announced the Visa 2 cap for NHS workers will be scrapped, enabling more skilled doctors and nurses to come to the UK, there is more to be done. We need to ensure that social care workers from EU countries can remain here, and that we can fully meet our social care needs.
After Brexit, to what extent are Labour going to fight to prevent barriers being placed on importing and exporting medical or assistive equipment, many of which have seen price inflation due to the pound being weak?
Getting a good Brexit deal is vital for disabled and non-disabled people alike. Labour is fighting for full access to the internal market and a customs union to prevent financial duties and tariffs on goods, including medical and assistive equipment.
But we also need to maintain existing rights and standards, in order to prevent the establishment of non-tariff barriers, which are other restrictions on imports and exports.
I am particularly keen to ensure the EU Accessibility Act is enshrined in UK law. This would set accessibility standards for ticketing and check-in machines for travel and e-products and commerce.
By Emma Purcell
To find out more about Emma and the work she does, visit her blog Rock For Disability.
More on Disability Horizons…