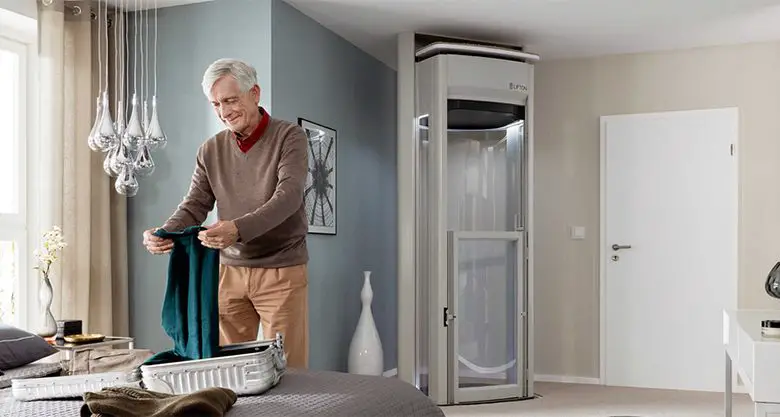 For many people with a physical disability, one of the greatest challenges they face is making their homes accessible. In some cases, a physically disabled person cannot get up or down stairs independently. As a result, they would either consider moving house or building an extension downstairs. However, this can be expensive, disruptive and stressful.
The easiest and most affordable solution is to install a domestic home lift. Lifton Home Lift is a company who manufacture, install and maintain stylish and practical home lifts that will help you continue living in your own home, without it effecting your house style and decor. The lifts run smoothly and quietly between floors on slim rails, allowing you to keep plenty of living space throughout your house. The cost of a Lifton Home Lift is an all-inclusive package which includes consultancy, surveys, delivery, installation, demonstrations and after sale support.

If you are still concerned about the affordability of a Lifton Home Lift, it is highly recommended that you check to see if you're eligible for VAT exemption. All Lifton products are VAT chargeable but if you qualify under the VAT relief scheme, you do not have to pay VAT on mobility goods. This could save you 20% on the cost of a home lift. To be eligible, HMRC state that you must be 'chronically sick' or 'disabled' and the goods are only for personal use and domestic use. In addition to the VAT exemption, you may also apply for a Disabled Facilities Grant. For people aged 60 years or over and are not eligible for 0% VAT, you may be able to apply for 5% VAT relief.
To find out more about how Lifton Home Lifts can transform your quality of life and how to apply for the VAT relief scheme, read this blog post on Lifton's website.
By Emma Purcell