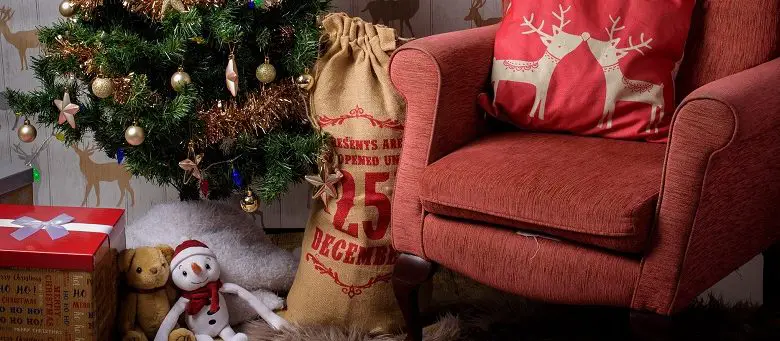 Lifestyle
5 practical and stylish Christmas stocking fillers for someone disabled
The days are getting shorter, the weather is turning bitter, and everywhere is packed full to the brim with Christmas decorations and gifts. Christmas adverts have been on the TV for weeks and the shops seem to have sales every five minutes. The Christmas panic has well and truly begun!
But where do you start with Christmas present shopping? And what do you get someone who might find everyday products tricky to use? To help you get ahead for Christmas, we've scoured the DHorizons shop to bring you a selection of stylish and practical gifts to suit all kinds of tastes and budgets. 
1. GoSili Silicon Coffee and Tea To-go cup – £21
Perfect for: Anyone with dexterity or co-ordination issues
With the environmental impact of plastics at the forefront of many people's minds, this reusable silicon cup means you can enjoy a warm drink anywhere without wasting flimsy cups. It's both stylish and practical, with a robust design that is microwave and dishwasher safe.
Most helpfully, it also features an embedded stainless steel ring, so won't collapse if gripped too hard. Its silicone body and raised surface also make it easy to grip. A practical and classy gift for anyone with co-ordination or dexterity issues.
GoSili also makes reusable silicon straws and cup lids, which can also be found in the DHorizons shop.
2. Homecraft right-handed walking stick in Woodland Flowers – £16
Perfect for: anyone who needs to use a walking aid
If you or the person you're buying for has a condition that requires you/them to use walking aids, this is ideal.
Walking sticks are often very clinical and completely devoid of personality. That's why we absolutely love this walking stick. With its colourful design, coupled with a very sturdy and practical construction, it'll stand out from the crowd.
Homecraft, the seller of this walking stick, makes several other disability and mobility aids, all with similar colourful designs and flair for style. We'll be adding more of its products to the DHorizons shop – so keep your eyes peeled.
3. Logitech ZeroTouch Air Vent hands-free car mount – £12
Perfect for: anyone with dexterity or mobility issues
This clever little device brings the power of an Amazon echo, which helps with completing a number of tasks hands-free, into someone's car.
It allows the receiver of this gift to cut down on distractions by making all of their calls, music selection and navigation hands-free in the car. They'll also be able to text, email and check their calendar, as long as they don't do it while driving!
Once connected to the Alexa app on an Android phone, the device can be activated with a simple high-five motion. The user can then speak as normal. The only drawback we could see is that the device is currently only compatible with Android phones, not iPhone.
We recently rounded up the five smart devices for disabled people, all available in our shop.
4. Nimble one-finger safety cutter – £9
Perfect for: anyone with limited strength and dexterity issues
This nifty little cutter allows you or the loved one you're buying it for to cut almost anything safely using just one finger.
Removing the need to grip and use a knife or scissors, it can cut open parcels, envelopes, shrink wrap, ready meal packaging and much more. It could even be used for arts and crafts, too.
It has a ceramic blade with silicone casing to make it safer to use, as well as discreet and sleek.
5. Safety bed rail and storage pocket – £40
Perfect for: anyone with mobility problems
Although this might not technically fit into someone's stocking, it really is a super useful addition to the bedroom of anyone who finds moving around tricky. It primarily acts as a vital safety rail to stop someone from falling out of bed and a grip to help them lift themselves up.
But its stand-out feature is its inbuilt pocket, ideal for storing regularly-used items, keeping them close by. It's portable, so can be used when visiting friends and family, and fits on either side of the bed.
For these and many more stocking fillers, visit the DHorizons shop to take a little of the stress out of the Christmas season.
Do you own any of these products? Let us know how you've found it by leaving your comments below, messaging us on Facebook or tweeting us @DHorizons.
More on Disability Horizons…