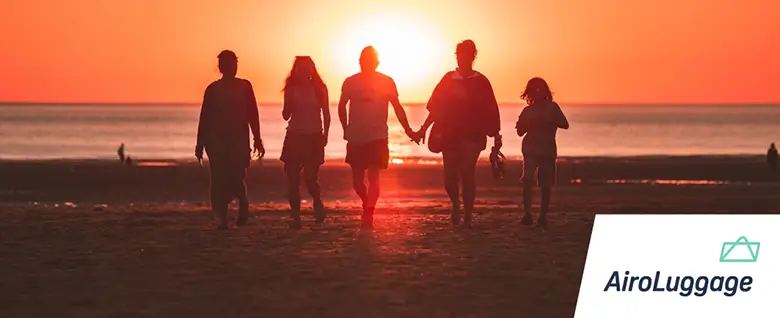 Travel & Holidays
Disability and travel: the easy way to transport your equipment and luggage on holiday
One of the most frustrating and stressful parts of a trip away can be transporting, handling and protecting your luggage and equipment at the airport – before you've even headed off on your holiday. That's why AiroLuggage.com has created a unique Door-2-Door luggage service to remove that stress. Read on to find out more about how this can help to make your next holiday get off to a calmer and more enjoyable start.
We all look forward to a holiday, whether it be to relax in the sun or something a bit more active, such as sightseeing, playing golf, skiing or even mountaineering.  And with the right support and a positive attitude, these pursuits are possible for people with a disability, just as much as anyone else. Everything is possible!
But something that can ruin a holiday or make it stressful for all of us, whether we're disabled or not, is handling our luggage and equipment at the airport. There's the chore of looking for trolleys, waiting at check-in queues and delays at luggage carousels – the list goes on. Even the most able-bodied of people are often exhausted, exasperated and defeated by this.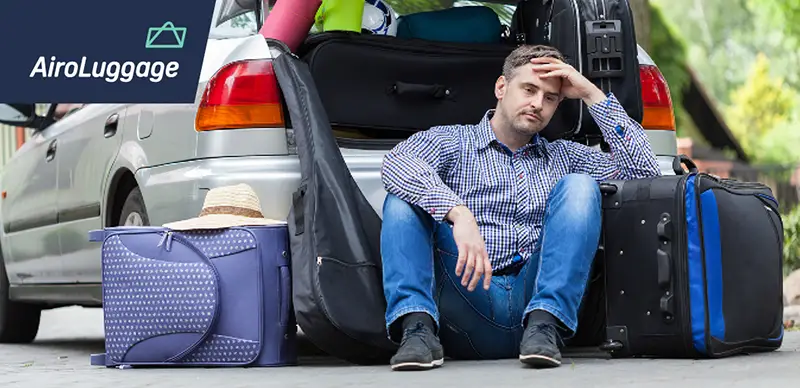 Even with the right to Special Assistance, which can vary considerably from airport to airport, disabled people and their 'accompanying person' often experience these same difficulties. But added to that is the worry of something happening to a vital piece of equipment you can't holiday without. Shockingly, all the major airlines miss-handled approximately 22.7 million bags in 2017 according to SITA (an air transport information technology company), and 1 passenger in 5 was asked to pay excess baggage fees according to travel insurer Columbus Direct.
And all travellers, regardless of their abilities, are susceptible to excess baggage fees and lost or damaged luggage and equipment.
Making handling your luggage at airports easier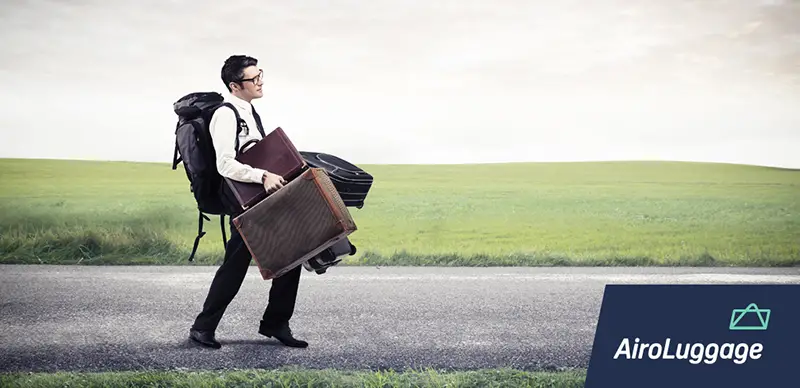 It was for these very reasons that we at AiroLuggage.com have created a reliable Door-2-Door luggage delivery service. We will collect your luggage and any specialist equipment from your home and deliver it directly to your hotel or other holiday destination. We will also return it to your home at the end of your holiday.
Just imagine those heavy suitcases and awkward equipment lying in your hallway and then being uplifted by one of our helpful couriers. Next time you see them they will be in your hotel room or apartment.
We know that this service will encourage more people with a disability to travel, knowing that, irrespective of the quality of Special Assistance, there is one less thing to worry about.
How to use the AiroLuggage service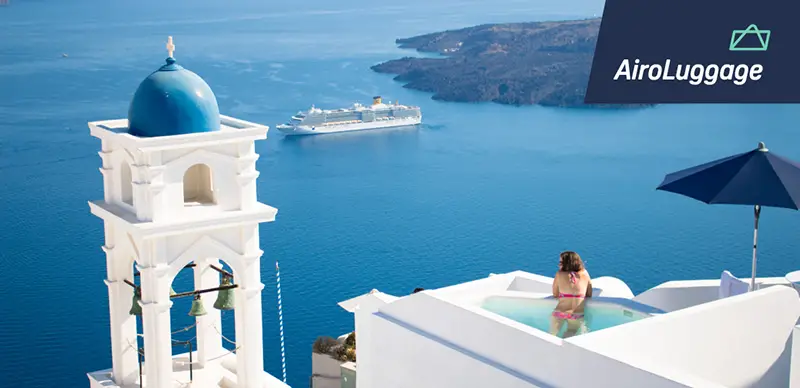 AiroLuggage is not only super convenient, but our site is also easy to use.  You can get a quote on our website in super-quick time. Our prices are highly competitive, and we even allow you to compare them against all the major airlines' prices for luggage handling.
Once you're happy with the price quoted, simply schedule your collections and deliveries on the days and time-slots of your choice. We will then send you the plastic security wallets and email you the shipping labels. Simply attach these to your luggage ready for collection, then sit back and relax. As you would expect, we offer a personalised service for all our customers.
Travel should be accessible and enjoyable for everyone. We at AiroLuggage feel that our affordable and practical Door-2-Door service greatly reduces the need to rely on others for assistance when travelling, allowing a greater degree of independence for people with a disability.
We at AiroLuggage support the aim of a world where disabled people can live exactly as they choose to, and if we can contribute to this, in some small way, we will be hugely satisfied and proud to do so.
By AiroLuggage
More on Disability Horizons…