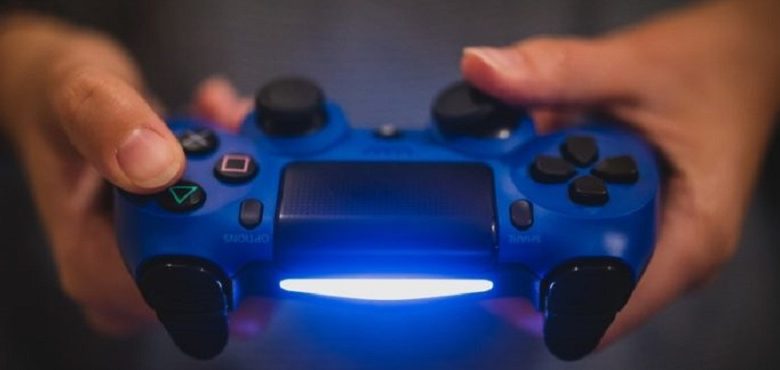 Are you a gamer or considering getting into the gaming world? Last year, we heard from disabled gamer Vivek about the inclusive innovations being made in the gaming world to make it more accessible. Here, he looks at three of the biggest gaming giants – PlayStation, Xbox and Nintendo – and what they're doing for disabled gamers.
My name is Vivek Gohil. I am 28 and live with the muscle-wasting condition Duchenne Muscular Dystrophy (DMD). I am a self-confessed comic book nerd and an avid disabled gamer.
I've been involved with the charity Muscular Dystrophy UK for a decade, and in 2015 started blogging about living with my condition and being a disabled gamer. After my blog became popular, I became a freelance journalist for Eurogamer, a panellist at GA Conference 2018 for gamers, and a Gaming and Accessibility Consultant advocating for inclusion.
I enjoy pushing the boundaries of what is achievable and am a firm believer in using my lived experiences to help others with Muscular Dystrophy. Technology is integral to my survival, communication and leisure activities.
Accessibility and gaming
With 30% of gamers being disabled in some way, companies can't afford to alienate that valuable user-base.
I've been asked several times by parents how they can adapt a controller for their child who is struggling to continue with their favourite activity, gaming. I had to face that fear a year ago. I thought the only solution to that problem was to just stop gaming.
If you are having difficulties, don't despair. Contact the gaming charity SpecialEffect. It helps people to create gaming setups to ensure that they can continue enjoying gaming. You can either visit its workshop in Oxford, or it can visit you at home.
But there is wider hope too. Recently, the gaming industry has gone through some really positive changes. It's becoming much more inclusive for gamers with various abilities.
Now that developers are making their long overdue venture into this forgotten field, the awareness and application of accessibility has grown exponentially. However, there are a lot of singular voices at the moment, but not enough influential companies coming together to work toward a similar goal of accessibility.
Nintendo
The Nintendo Switch console is marketed as the portable console for social gamers, allowing you to take it anywhere with you and play with others. It does all this and more. But it doesn't contain any accessibility features, so doesn't truly enable you to play with anyone.
The biggest accessibility flaw is the multiple configuration of the Nintendo Joy-Con controllers – for example, they can be played as one or split into two controllers. This ability is the console's selling point and, while the different mash-ups work, it is not easy to transition from one to the other if you have a problems with dexterity.
To combat these problems you have to additionally purchase the Switch Pro Controller to use instead, an extra £60 on top of a brand-new console.
PlayStation
PlayStation has made great efforts to include accessibility features with varying success. PlayStation game developers champion accessibility in-game features (i.e. settings you can adjust once you're playing the game), creating a gold standard to follow. Good examples include:
Naughty Dog – creator of Uncharted 4: the Thief's End;

Insomniac Games – creator of Spider-Man;

Santa Monica Studios – creator of God of War.
This has pushed other developers to innovate with accessibility. The recent release of Shadow of the Tomb Raider was groundbreaking for a number of reasons. It took the crown for the most accessible game from Uncharted 4 by adding another layer of inclusive features for gamers with cognitive disabilities.
The game enables players to alter the difficulty of 'combat', 'exploration' and 'puzzles', three key gameplay elements. For example, if you lowered the difficulty during puzzles, Lara would instruct you exactly what to do step-by-step.
God of War, another brilliantly accessible game, is known for its epic, fast-paced challenging fights, and this is still the case. However, after release, many gamers were unable to activate the Rage Mode, where a character's power is increased. This is because it involved simultaneously pressing both analogue sticks (R3+L3), which can be tricky if you have dexterity issues. So, Santa Monica Studios listened to feedback and added an alternative configuration.
Having the power of PlayStation developers behind inclusion is a great win for all gamers. But there's definitely more the company could improve on.
Xbox
Although PlayStation is doing a lot right, the accessibility leaders are definitely Xbox (owned by Microsoft). It recently launched its paradigm-changing Xbox Adaptive Controller (XAC), designed primarily to meet the needs of gamers with limited mobility.
It did so through strong partnerships with The AbleGamers Charity, SpecialEffect, Warfighter Engaged, and many of its community members. Input from these groups helped to shape the design, functionality and packaging of the XAC. It's a revolutionary device for accessibility and the whole industry.
The XAC essentially allows disabled gamers to customise the way they play on their existing Xbox. There are 19 3.5mm ports and two USB ports at the back, enabling you to connect a variety of switches or joysticks and put them in the right place to suit your needs. For example, I place one on my headrest.
The Co-Pilot feature gives you the option to also link a regular controller with the XAC, depending on your needs. It's basically a unified hub connecting your own abilities with your gaming experience. Freedom and possibilities in a box – you can take a look at the video below to see it in action.
The only tiny problem with the XAC is that you are unable to plug a mouse into the two available USB ports as an option to replace the way you control the analogue sticks.
Xbox Adaptive Controller review
I was lucky enough to test the Xbox Adaptive Controller before its launch. I'd never played on an Xbox One X before, but now with a working setup, I can play the games I love.
I found that it did take time to find the right configuration and assistance for me. But the possibilities with it are endless. The flip side of this is that it's sometimes difficult to know the range of products available that can connect to the XAC.
It definitely will change gaming, and it's a simple idea that could have a huge impact. No company can ignore accessibility now that Microsoft has made this bold statement.
Accessible gaming
Gaming is more than just enjoyment – it's been a lifeline for me, especially during periods of isolation. I'm so glad to see the beginnings of accessibility thinking in the gaming world. All these positive steps are brilliant.
However, the industry can definitely improve. We need Playstation and Nintendo to follow in Xbox's footsteps. Accessibility shouldn't be console exclusive. It's bigger than the industry – inclusion will make gaming accessible so that the beauty of gaming can be appreciated by everybody, without any barriers.
By Vivek Gohil
More on Disability Horizons…