January is cold and depressing time of year. So what better way to cure your January blues than planning a holiday somewhere that dreams are made of. To inspire you, we've asked accessible travel company, Azores for All, to delight you with 10 reasons to visit this beautiful part of the world.
Azores is considered the most western point of Europe, at a distance of 1,600 km from the European continent. It is composed of nine islands: São Miguel, Santa Maria, Terceira, Pico, Faial, São Jorge, Faial, Graciosa and Flores e Corvo.
The Island of São Miguel, where we at Azores for All operate, is the biggest of the islands. It's 62.1 km long and 15.8km at its maximum width. It houses more than the half of the Azorean population (137.856 inhabitants in 2011).
The development of the island's infrastructure, as well as the diversity of services available, means that this gateway to the Azores islands is also the most accessible.
With volcanic origins and many different landscapes, colours and textures, the Azores islands offers incredible diversity that appeals to all tastes. Whether it's sea or mountain, nature or culture, intense experiences are waiting for you in Azores!
Azores for All
1. Accessible activities with Azores for All
Everything, at all stages of your jouney, is catered for with Azores for All. We provide aiport transfers with an adapted van, and tours, activities, excusrions and walking trails using one-wheeled joelettes, makning them fully accessible for wheelchair users. We can also recommend the best and most accessible hotels, and help you to find equipment you needto rent.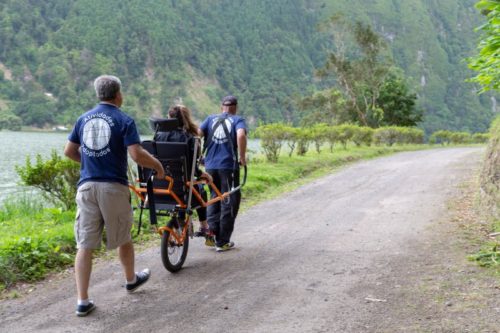 2. Breathtaking landscape and sustainable tourism
Azores has received several international awards and distinctions in recognition of its sustainable development and tourism. In March 2018, Azores was named the Best Sustainable Destination in the Atlantic. Azores is famous for its natural resources, landscape, biodiversity and geodiversity.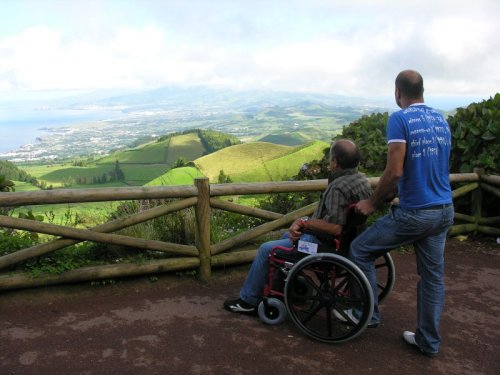 3. Relaxing thermal pools
Azores geothermal pools are heated by the islands' volcano activity. They are also rich in minerals, resulting therapeutic effects. If you decide to relax in one of São Miguel's warm hot springs, we can help you to find one that's accessible, with an adapted changing room/wash room.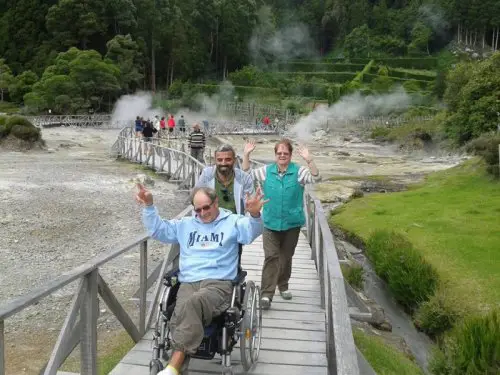 4. Cultural Azores heritage
Each of the nine islands has its own identity and traditions, so all offer something for holidaymakers, whatever you're interested in.
It's architecture, genuine hospitality, religion and events make the Azores islands highly diversified and enriched. São Miguel offers a wide range of museum, churches and buildings. We can ensure you know which are the accessible ones worth visiting.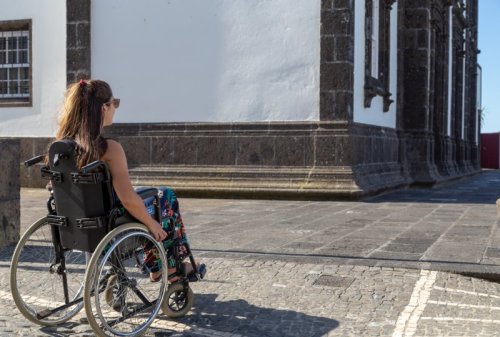 5. Exotic gardens
There is a story to discover about each garden or public space in Azores, and interesting and unusual, exotic and endemics (islands) plants to find.
Azores' gardens have panoramic routes, ageless charm and ornamental planting. Among the various exotic gardens, you'll find many wheelchairs accessible routes, which with the use of the joelette, will guarantee a wonderful and enjoyable experience.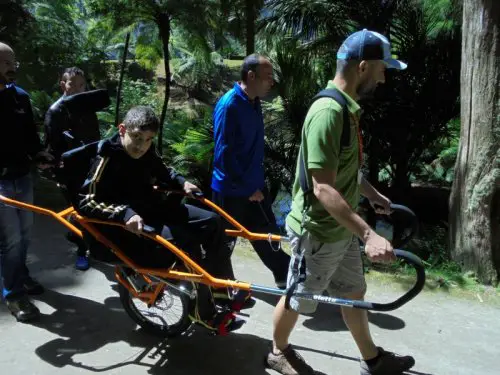 6. Unforgettable and accessible lakes
São Miguel has unforgettable lakes created by craters. These can be explored by car, foot, bicycle and joellette, which we can organise for you. In Sete Cidades or Furnas you're guaranteed breathtaking views to the surrounding lakes with accessible walking trails using a joellette. There are lakes on the other islands, but the ones in São Miguel are the most accessible.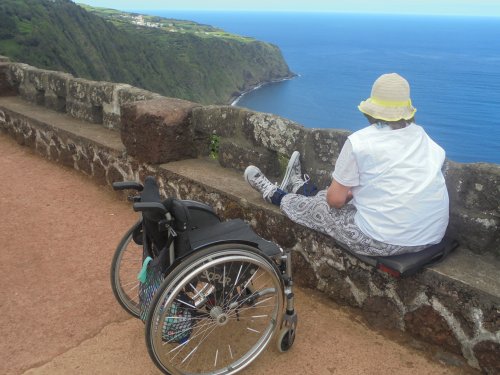 7. Azores' rich cuisine and gastronomy
From fresh fish to high quality meat, and tasty cheeses to soft and sweet bread, all accompanied by good wine of healthy green tea, Azores is a paradise for food lovers.
Here you'll find unique meals, such as the cozido – a rich meat and vegetable stew, slow-cooked a meter deep for seven hours in the soil's geothermal heat. Many restaurants already offer ramps and adapted accessible toilets. But we can point you in the right direction of the best – for great food and accessibility.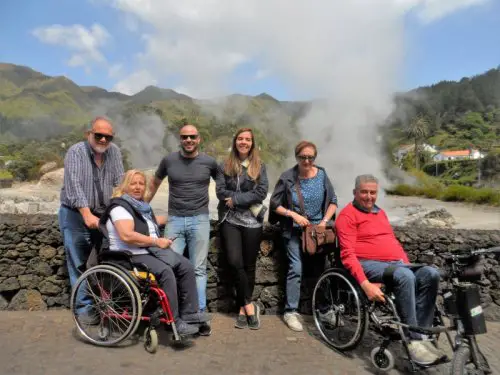 8. Unique festivals and events in Azores
Each Azorean island has it's own program of cultural festivals and authentic events. In São Miguel, the most important events are the pilgrimages. The Lord Holy Christ and the Holy Spirit  close to the population's heart.
There are also a number of concerts and sports festival throughout the year. If you're keen to head to one, we can help ensure that these are accessible to you.
9. Dark Azores' sand beaches
From dark sand beaches to amazing islets, Azores has some stunning beaches. On São Miguel, residents take a dip in the sea all year round.
All along the islands you'll find beautiful beaches to make you feel refreshed. We can provide beach chairs at the Santa Bárbara, Milícas and Ribeira Quente beaches.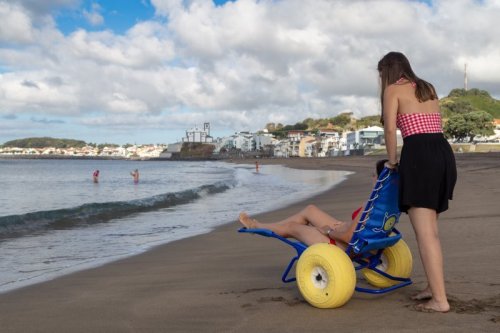 10. Adventures sports – surf, diving, paratrike
If you're looking for any adrenaline, there are a range of exhilarating activities you can get take part in.  From diving experiences, to surf classes and paratrike unique experience along our incomparable coastline or volcano droops. Azores for All can make it happen.
To find out more about Azores for All and book a holiday, visit the Azores for All website.
By Azores for All
More on Disability Horizons…