Gaming can deliver thrilling worlds and friendly communities for people of all ages to immerse themselves in. But, for a long time, those worlds have been rather inaccessible to people with disabilities. However, times are changing, and these fantastic creations are becoming more accessible to disabled gamers. 
NBC News reported that for disabled gamers, gaming can be far more than just play. It can actually bring them into a community and can create a lifeline.
Video gaming has developed a great deal in recent years and, as shown by Ability Net, developers are now building in accessibility from the very beginning. The gaming industry is awarding the efforts of those who make their games accessible, and people with different playing styles and ability are being given assistance in some games.
In fact, the desire for games to be accessible came up when From Software released its latest gamer-torturer, Sekiro: Shadows Die Twice. Its games are notoriously difficult, but as the world has progressed significantly since it released Dead Souls 3, more people requested an 'easy mode' be included, per Forbes.
Now, there are many great ways for people with disabilities to get involved with gaming. From Audazzle's specially made Android and Apple games for people with impaired vision, to the creation of the SUBPAC M2X and the SUBPAC S2, which assists gamers with hearing impairment through a vibrating backpack.
Ford disabled PC gamers
One of the best aspects of PC gaming is that many games either include:
very simple, spread-out controls across a keyboard, mouse, or analogue;

require the press of a single or just a couple of buttons;

or allow for their controls to be customised.
Other PC games, such as simulation games, feature fewer buttons to perform the actions of the game or don't require fast reactions to play. Many historical-based games in the Total War series can be played entirely from the overview world map. The classic example is Rome: Total War, which is playable with the right and left clicks of the mouse and the space bar.
Many PC and online computer games involve the WASD control set, the numbers bar, and the mouse, but there are others which are made to be even more accessible. The casino games at Betway are built to be played either with single clicks of the mouse to change particulars or through the use of tapping the space bar to play a round of the game.
For disabled console gamers
The PlayStation 4 is, by far, the greatest platform for disabled gamers. Sony champions accessibility through in-game features, with the likes of Uncharted 4: Thief's End, Spider-Man, and God of War all being exclusives to the console but filled with accessibility-enhancing features.
Microsoft's console, the Xbox One, is now compatible with its Xbox Adaptive Controller, which is primarily designed to meet the needs of gamers with limited mobility. It was built in partnership with Cerebral Palsy Foundation, Warfighter Engaged, AbleGamers Charity, and SpecialEffect to make the controller as accessible as possible, opening the door to games such as NHL, Forza, FIFA, and Overcooked.
The Nintendo Switch's whole basis is to be a hybrid of a handheld and regular console to be played through the television, and the motion controls of the Wii in some games. Luckily, the Xbox Adaptive Controller can be used through the Switch console.
Trabasack Curve Connect Wheelchair tray
Trabasack makes a wheelchair tray with a velcro ready surface that can be used to attach controllers and switches so that you can easily place things in front of you to game with.  Trabasack wheelchair tray is a versatile lap desk that comes with a Velcro-ready surface, making it perfect for gamers with disabilities. The tray is designed to provide a stable surface for gaming controllers, joysticks, and other accessories while sitting in a wheelchair. The Velcro-ready surface is perfect for attaching controllers to the tray and keeping them steady while gaming. The tray's curved shape allows it to fit comfortably on the lap and can be adjusted to different angles for optimal comfort. The Trabasack wheelchair tray is a great solution for disabled gamers who want to play comfortably while sitting in their wheelchair.
Feathertail Wearable Mouse
The Feathertail wearable mouse is a hands-free device designed to assist gamers with disabilities to play turn-based games. The device is a small, lightweight wearable mouse that can be worn on the head, hand, leg or foot, allowing the user to control the mouse pointer with other limb movements. The device is compatible with a range of switches and hands-free controllers, making it an ideal solution for gamers with limited mobility. The Feathertail wearable mouse is perfect for playing turn-based games, such as strategy or puzzle games, where the player has time to make decisions without the need for fast reflexes. The device is easy to use, and its small size allows it to be carried around.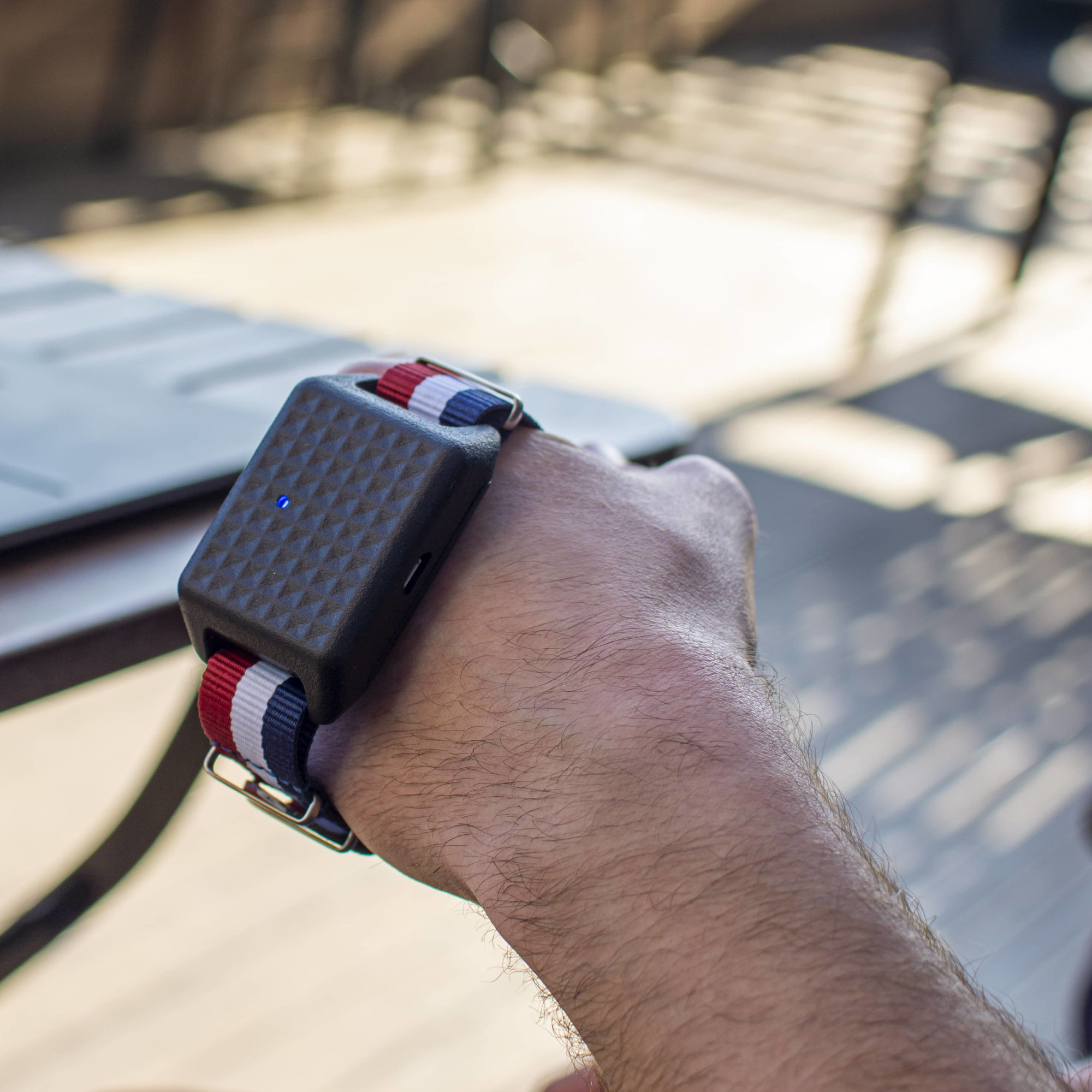 There you have it, a few ways in which many games and hardware developers have created ways to make their games more accessible to all.
More on Disability Horizons…