Lifestyle
5 disability aids and gadgets that can help you live independently
Looking for some disability aids and gadgets to make everyday tasks such as cooking, cleaning, studying and even watching TV easier? Well, Disability Horizons is here to help you gain more independence with these five simple accessible gadgets. 
---
If none of these work for you, visit our new Disability Horizons Shop with a range of disability gadgets, including kitchen, bathroom and dressing aids, gardening tools, hoists, car and wheelchair accessories and adaptive clothing.
---
1. Automatic One Touch accessible can opener – £13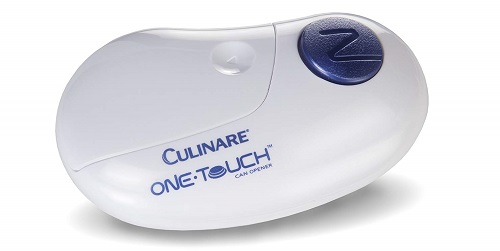 This one-touch automatic can opener is really simple to use. All it requires is one touch to start it opening and another to stop it. It also has a built-in magnet that lifts lid safely for disposal.
The tool works on small, medium and large cans from 5.2cm. It is ideal for those of you who have limited hand mobility and love cooking.
2. Flipper Big Button universal remote control – £22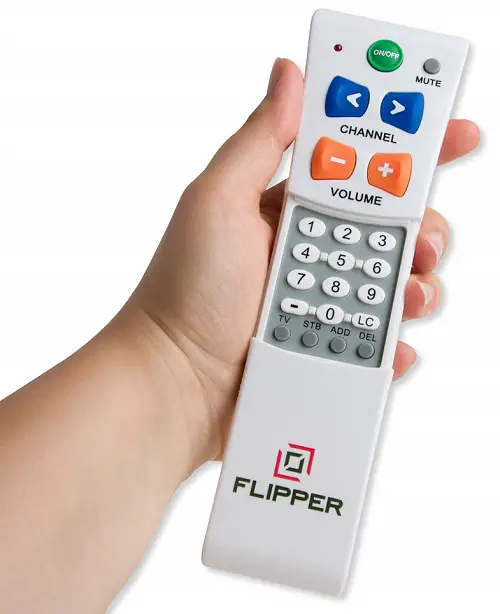 This easy-to-use universal remote is specifically designed for people who have poor hand mobility or are partially sighted. The remote has large, colour-coded, tactile buttons – on/off, channel, volume and mute.
There is also a 'favourites' feature that lets you program 25 to 30 channels, enabling you to quickly watch your much-loved programmes. Moreover, there is a special lock feature that prevents accidental reprogramming.
The remote works on all major infrared TVs and set-top boxes available on the market, such as Arris, Motorola, Cisco, Pace and Directv. You can also connect to a maximum of two devices.
3. Geemarc Big Letter Yellow keyboard – £25

This device is an accessible plug-in computer keyboard with a modern Windows-enhanced design. It has 104 keys with large, bold, black print on a yellow background. Is also has tactile membrane switches.
It is compatible with Windows 10/8/7/Vista/XP and is useful for those with visual impairments who prefer typing on their computer.
4. Turbo Scrub Lite cordless rechargeable scrubbing brush – £28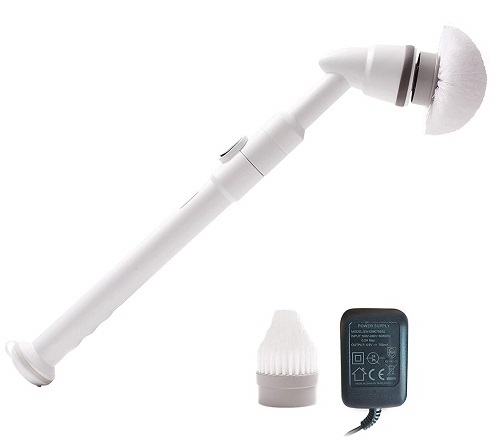 Cleaning your house can be difficult, particularly if you have a disability. However, with this lightweight, electronic scrubbing brush, it can take the hard work out of cleaning.
Rather than bending down, stretching up or scrubbing vigorously with your hands, you can simply hold the cordless scrubber brush and let it scrub for you.
It allows you to scrub indoors and out, and cleans tiles, grout, shower screens, baths, hobs, work surfaces, skirting boards, sinks, toilets, tyres and more. There is also a Turbo Scrub Deluxe version, which goes to higher speeds and has a longer-lasting battery.
This scrubber is perfect for people in wheelchairs or those who have mobility issues or chronic pain, enabling them to clean their homes independently.
5. Micro-Speak Plus dictaphone – £50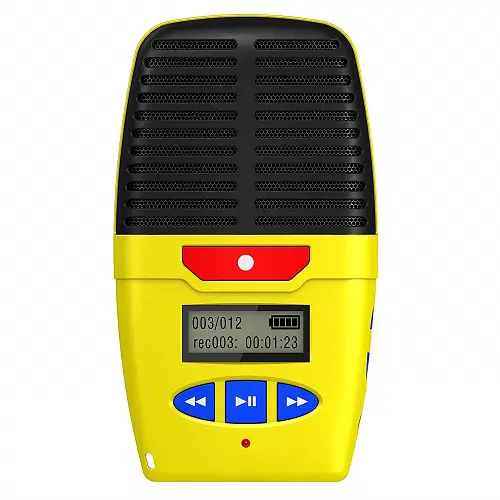 This digital voice recorder combines smart design with ease of use and high-quality performance. It is a pocket-sized dictaphone that it is ideal for:
educational speaking and listening activities;

speech and language learning resources;

meetings and interviews.
The gadget can record instantly with the press of a button and playback immediately via the built-in speaker. It includes 4GB of built-in flash memory and provides 48 hours of high-quality recording.
In addition, it includes assistive technology that is specifically designed to provide spoken prompts and beep to assist blind, partially sighted and low vision users.
Tell us about your favourite disability aids and gadgets
If you have any products that you can't live without, please share them with us and our community of readers. You can comment in the section below, or on the DHorizons tribe Facebook group.
Also, check out our new Disability Horizons Shop with a range of disability aids to suit all disabilities. They're all as stylish as they are practical and from reputable suppliers.
By Disability Horizons
More on Disability Horizons…