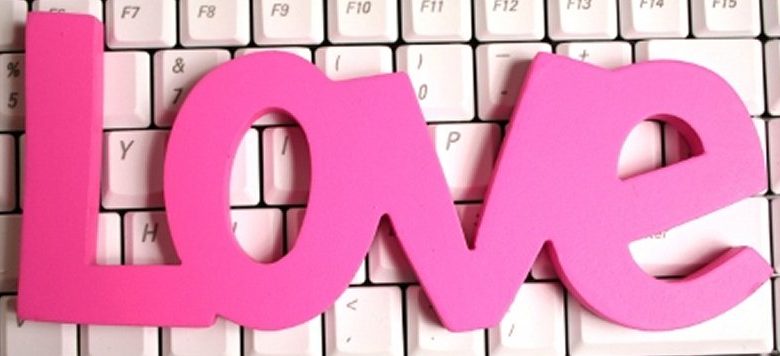 Relationships & Sex
Disability and online dating: should you tell your date you have a disability?
Using online dating sites can be a great way to meet someone. But if you have a disability, there's a dilemma that comes with it – should you tell them about your disability upfront? Disability Horizons reader Simon Sansome, who met his wife online, debates the question.
The new year is well under way and with each new year comes a number of rituals. They will include losing weight (and probably putting it back on within a few weeks), stopping smoking (and then starting again on the first day back at work), and trying to find 'the one', the person you want to spend the rest of your life with. So what's the best way to do this in our modern world? Join a number of online dating sites of course.
So, you duly upload your images and life story, hoping that a special someone – and not someone wanting to just send pictures of their naked body parts – will get in contact. But if you're disabled, online dating comes with added issues – aside from those unwanted nude pictures being automatically uploaded to your cloud where your niece or nephew accidentally view them after picking up your unattended iPad (not that this ever happens).
Should or shouldn't make it clear on your profile, or tell your date, that you have a disability?
Disability and dating
Dating with a disability naturally comes with added complications anyway. You might have a PA, so would need them to come on your date; you might have limited mobility, so can only meet at certain places, or you might have language difficulties that require certain level of understanding from the other person.
So should this all be made clear upfront, right on your profile? Or is that saying too much straight away?
Should you instead disclose your disability while chatting online? Or should you wait to meet the person and let them see the real you before revealing your disability on the date? Would that be classed as lying to the person if you didn't mention it until then?
If, for example, you turned up to your first date in a wheelchair, your date is likely to be surprised – and possibly annoyed – after it not having been mentioned while chatting online. Your date may end up having a lot more questions than they may have done before. They're not going to know the extent to which your disability affects you, or understand much about it.
Being a wheelchair user myself, I have had many conversations with people who simply don't get disabilities. One of the most common question is; "what happened?" When asked by strangers, I usually tell them I was half eaten by a shark in Mexico, just to scare the shit out of them so they never go in the sea again.
However, most people on dates are respectful and easy going. But they are inquisitive and often want to know – as soon as possible –  whether or not you can 'do the business', so to speak, and actually have sex. People assume that because your disabled your automatically incapable of having sex. Even Steven Hawking can get an erection from time to time.
Dating someone who also has a disability
Of course this dilemma wouldn't apply in the same way if you were to date someone with a disability. But why should we limit ourselves?
Dating shows, such as The Undatables, have been attempting to break down preconceived notions people have around dating and disabilities. The premise of the show is that two disabled people are set up on a blind date. But all this does is play into the stereotype that disabled people can only date other disabled people. Why must it always be two people with a disability? Why not just one?
A person should never be matched with another simply because they're both in a wheelchair. That's like matching two people because they both have brown hair or the same colour eyes. It's downgrading and perpetuates the idea that a disabled person's only hope of happiness is meeting someone else disabled.
Putting it out there
With online dating it is easy to hide something. You can manipulate photos, tell fantastic stories to impress people and just outright lie. But with Facebook and other social media sites, that doesn't stop someone from searching online to make sure you're not a raving lunatic who runs down the street naked in their mother's pink, flowerily dressing gown. Once your date knows your name, that's it, they can Google you. Your 'secret' may already be out there for the world to see.
From a person who has been on the dating scene and met his wife through a dating website, I would suggest you don't lie about your disability. If the person your dating can't see past the disability and see the person you really are, then they're not the right person for you.
Happy dating!
By Simon Sansome
Check out…
Get in touch by messaging us on Facebook, tweeting us @DHorizons, emailing us at editor@disabilityhorizons.com or leaving your comments below.