Are you already making plans for places to visit this summer but want to know where is accessible? Rob Trent, the founder of accessible reviews site AccessAdvisr, lists eight highly-rated attractions and venues across England. Read on to find out what disabled visitors had to say about each location's accessibility and what makes them top-notch. 
I come from an era where accessibility didn't mean very much at all. Train travel meant being in a cage with all manner of things and no ramps to lift my wheelchair on or off the train. Opportunities to travel by bus were non-existent.
Football stadiums had barely any facilities, and venues holding music concerts hadn't heard of viewing platforms. I once got asked to leave a pub on the grounds that I was a 'fire hazard'!
But these obstacles never stopped me doing the things I love. That's why I started AccessAdvisr. We are 'Disabled People Going Places'.
Our reviews come from disabled people around the world who want to share their experience of a place and service, be that a pub, club, tourist attraction, station, football ground… the list goes on.
AccessAdvisr believes accessibility isn't just about physical obstacles, but also attitudinal. That's why, when you add a review on AccessAdvisr, you can rate places for both ease of access and helpfulness of the staff.
For this article, I've selected eight reviews from our database of nearly 2,000 accessibility reviews. These locations scored top marks (five) in both categories. Read the reviews and then click on the links to see exactly what facilities are available at each place.
"Excellent parking (free for Blue Badge holders) outside the V&A Museum. The only thing to note is that it is in one of those 'shared spaces' environments, where it's pedestrianised. However, it meant there was easy access straight into the museum for the Pink Floyd exhibition I was visiting.
It all seemed fairly easy as there are gentle slopes inside the building. There is a disabled loo on the ground floor, but I didn't see a Changing Places one.
Staff were very helpful in setting up headphones for the exhibition. All artefacts were easy to see, although it did get a little crowded at times making movement in a powered chair quite difficult.
The gift shop was accessible, as were the cafes. There's a nice courtyard with plenty of tables, which was great with the wonderful weather. I'd certainly recommend a visit to the V&A."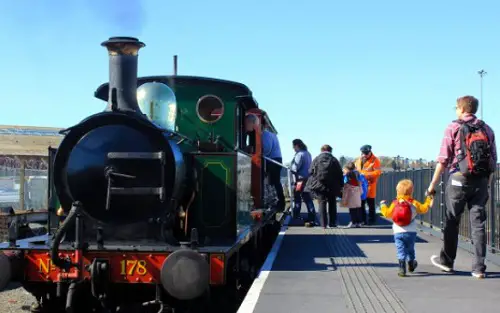 "We went as a three-generation family, where three of the parties are wheelchair users.
The venue has great accessibility, and with no admission fee (just a suggested donation) was a cheap day for all. Available food was of good quality, if a little expensive."
"There is a ramp to the entrance and it is easy to move around inside the visitor centre, which gives a lovely view of the lake. Paths around the lake are firm and level, although not concrete. All viewing platforms are accessible, too.
There is a car park next to the centre. but Blue Badge holders need to pay £1 per hour."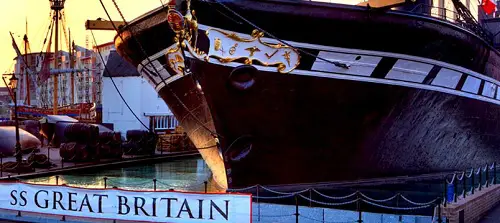 "I had an amazing visit here in 2017. I can't express how accessible this ship is. You can get to every section and every floor in your wheelchair, and there is even a disabled toilet on board!
It is a bit steep in places and can be slippy on the cobblestone. But otherwise, I had no problem getting around, there's free parking if you have a Blue Badge and your 'carer' gets in free. Your ticket is also valid for a year.
I would never have believed anyone if they'd have said there's a ship that is completely accessible, but yes there is! Definitely worth a visit."
"Guildhall has great access for wheelchair users and the staff are very friendly and helpful. It has wheelchair spaces available for all live events when requested. Also, the doors are automatic, so it's very easy to get in. There are disabled loo's, however, to my disappointment, these are not changing places. Other than that, it is overall a good venue."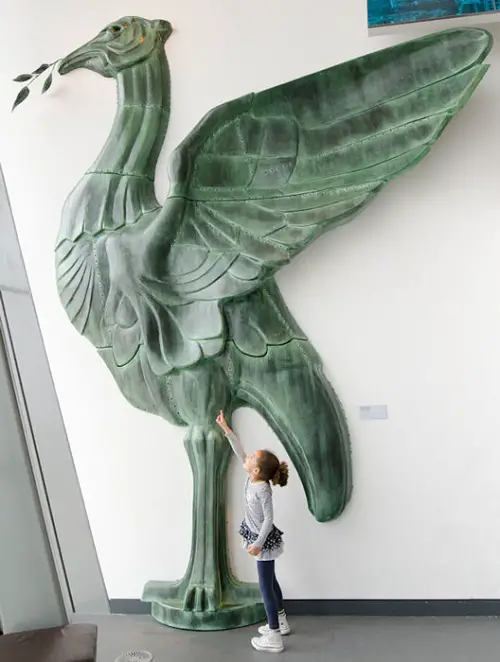 "Being a relatively new building you would expect excellent accessibility – it certainly delivers on that. There are six Blue Badge parking spaces opposite the museum, which are in front of the Western Railway building and have to be pre-booked.
The main entrance into the museum is flat with automatic sliding doors and there is no entry fee. A very nice lady greeted us as we arrived and made us feel very welcome. She did try selling us a guide but that's par for the course.
Once inside there is level access throughout on hard flooring. The museum is on three floors and each floor is accessed via a set of lifts at the left-hand end of the building. There are disabled toilets on every floor and the Changing Places facility is situated on the ground floor. Assistance dogs are welcome."
"Great wheelchair access; carer gets in free; staff members are very nice and friendly; it has good changing facilities and car parking is great for wheelchair spaces."
"Given that Naidex is probably the longest-established exhibition for the disability sector, you would expect accessibility to be very good at the NEC. As far as I could tell, this was the case when I visited Naidex in 2018.
Getting to the venue by public transport is straightforward, and there is a regular shuttle bus taking visitors to and from the train station. This was very accessible, with a helpful driver who was happy to deploy the ramp as often as necessary for people arriving in wheelchairs or on mobility scooters.
Blue badge holders who arrived by taxi can be dropped off and picked up at the main entrances.
A number of wheelchairs and mobility scooters were available to hire at the venue, but you need to book these in advance. 
Although the exhibition was well-attended and therefore quite crowded when I visited, the way the stands were laid out meant there was plenty of room for people to get around easily. I spotted a number of assistance dogs helping their owners to work their way around the show, too.
All-important accessible toilets are clearly signposted around the NEC and within the Naidex event itself. For visitors who require the assistance of carers, there are Changing Places facilities.
The NEC appears to be a convenient and user-friendly venue, and the Naidex organisers had taken account of the fact that many of the show's visitors would be likely to have access needs."
Improving accessibility
At AccessAdvisr, we not only provide reviews for people, but we're also trying to make a change, too. We have been in touch with businesses who have had areas for improvement. Most have responded positively by making changes. 
Why not help us continue to make a difference by adding your own reviews on AccessAdvisr? It's easy! We've got a helpful 'how to' video on our YouTube channel – how to add reviews to AccessAdvisr.
Hopefully, AccessAdvisr will see more top ratings as things get even better.
Rob Trent from AccessAdvisr
More on Disability Horizons…