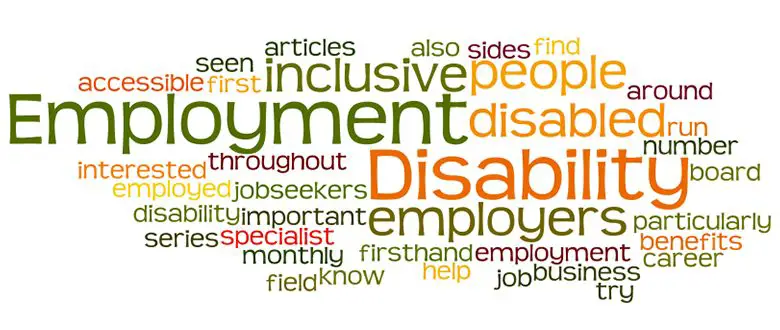 Discrimination against disabled individuals, including disabled singles, disabled professionals, and disabled parents still exists. To help you reach your full potential, Disabled Mate presents its top 7 career opportunities for individuals living with a disability to inspire, influence and inform.
1. Software engineer
Software engineers create computer programmes for companies to make their everyday business tasks more efficient. Software engineers are extremely popular on the job market and vary from computer applications engineers, and system software engineers to engineer assistants.
A software engineer creates new software that solves a particular problem, fixes and maintains old software and designs applications.
The prerequisites for this type of position depends on the company you'd be working for. Some companies require at least a bachelor's degree in software engineering or a similar field,  while others only care about how well you can do the job.
Software engineers make $70,000+ a year. They are not necessarily required to work as part of a team and can even work from home.
2. Accountant
As an accountant, you'd work as part of a team to prepare a company's financial statements, analyse revenue and costs, and conduct internal audits to ensure all the books are in order.
An accountant reports to the Accounting Manager or CEO, and they tend to do well if familiar with a variety of accounting computer programs.
Most companies require their accountants to have at least a bachelor's degree in accounting while some demand at least 2 years' experience in the field. As an accountant, you can expect to make $50,000+ per year.
3. Market research analyst
A market research analyst is a perfect position for anyone who likes to work as a team to create the best marketing strategies for a company.
A market research assistant's job is to analyse the market in which a company operates, find new sales channels, and forecast future marketing trends.
Disabled or not, a person with good problem-solving skills who is analytical and likes to explore uncharted waters would be a great candidate for this position.
Most companies require a master's degree in market research or business administration, while a bachelor's degree is the absolute minimum, and this job pays somewhere in the $45,000-$50,000 range.
4. Customer service representative
A customer service representative works directly with clients or customers to solve any problems they may encounter.
In most cases, a customer service representative works on the phone or on the computer, meaning this position doesn't require you to work as part of a team, but being friendly and approachable is a must.
This is an entry-level position so formal education isn't necessary, but some companies do require a few years of experience. A customer service representative can expect to make $15+ per hour.
5. Self-employment
A person who is self-employed owns and runs a small business, works as a consultant for other companies, works as an online tutor, artist, etc. A self-employed person can work from home, isn't expected to be part of a team, and can even work in their client's office.
Some states offer grants to disabled individuals looking to start their own businesses and offer classes on how to be a successful entrepreneur.
Being self-employed gives disabled individuals the kind of flexibility to work under their own terms, including creating their own schedules and rates.
6. Writer
In the digital age, writers are no longer just the people who write books. Many bloggers employ freelance writers to write their posts on a variety of topics, and writers can write about what they already know or can research a topic and produce a piece for a variety of clients.
Many companies and non-profit organisations hire writers to write their advertising material, newsletters, brochures, press releases, and other promotional texts. On average, a writer makes between $20 and $30 per hour.
7. Graphic designer 
A graphic designer creates a design for a product or an entire visual identity of a company and uses software to develop it.
There are plenty of jobs for creative individuals who know how to use computer programs to conceptualise their ideas and make them come to life for promotional purposes.
A person with a disability could easily do this job as part of a team or on their own, in an office setting or at home, and make a decent living to support themselves and lead an independent life.
By Disabled Mate
More on Disability Horizons…