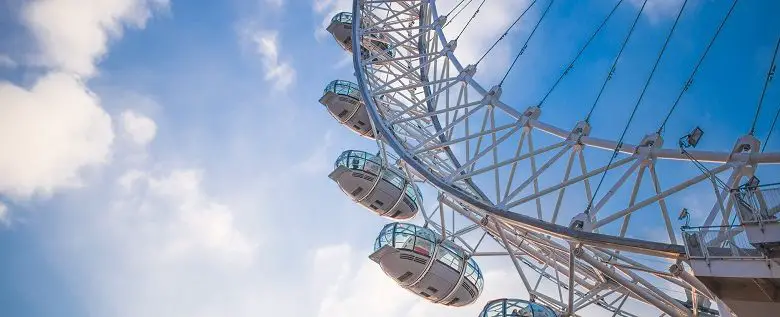 Travel & Holidays
5 accessible days out and activities across the UK for anyone with a disability
A bank holiday weekend or the summer holidays are the perfect opportunities to have a day out and try something new. But what if you have accessibility needs? How can you be confident that you'll find a day out that will be accessible to you? That's why we've teamed up with AccessAble to bring you a list of 5 accessible days out and activities from across the UK that are accessible for people with a wide range of disabilities. 
Our list of 5 accessible days out and activities is here to help you be prepared. Whether you need step-free access, ramps and lifts; a hearing loop and staff trained in sign language; information in Braille, large print or audio formats; or simply need to know the distance from the car park to the entrance of a building, or what the lighting and noise levels will be like – we've got it covered.
All the information is from our AccessAble website, where our Detailed Access Guides tell you all about a venue's access. They are all 100% facts, figures and photographs, from the organisations we work with and disabled people who have been there. We also send trained AccessAble surveyors to check out every single place in person to verify the information.
For each activity, we have added links to the main areas we have talked about, so you can check all the information you need. We've also included full access guides to attractions, hotels and B&Bs, restaurants and pubs/bars, so you can see everything the local area has to offer.
Take a guided bus tour with Bristol In-Sight to discover the city's attractions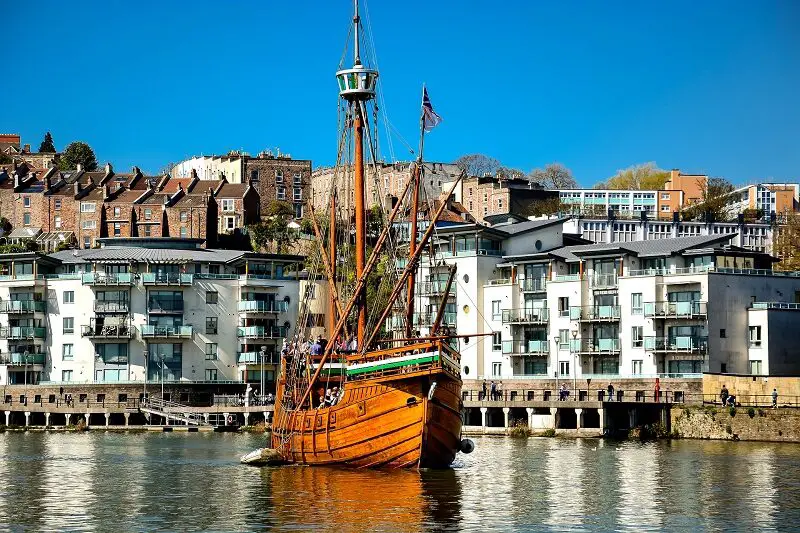 Bristol In-Sight is a hop-on-hop-off guided tour bus taking you around the Bristol's visitor attractions. The tour runs for around one hour and 15 minutes, starting and finishing at Explore Lane, Millennium Square, where there is a public car park 200 yeards away.
The tour takes in the Sea Walls, Zoo Gardens, SS Great Britian, Bristol Aquarium, Temple Church, Clifton Village, Temple Meads and St Mary Redcliffe. Although the top deck of the bus requires going up stairs, the lower floor is level and there is a ramp to get onto the bus. There is also a space for two wheelchairs. There isn't a hearing assisted system and a BSL signer can be requested.
Make sure to get on and off as often as you like so that you can fully explore this vibrant and diverse city. Oh, and don't forget to hang on to your tickets for some great discounts available around our route.
Bristol accessibility
Explore the world under the sea at the Sea Life Centre Brighton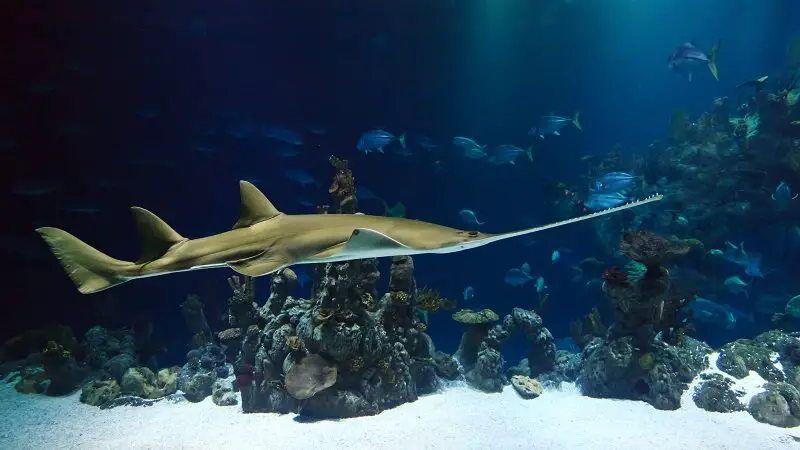 From the beautiful Victorian architecture of the centre, dating back to 1872, to the many different sea creatures, including stingrays, sea horses and turtles, you'll be submersed into the world of the sea. Kids can even get a glimpse of pirates and mermaids.
There is also a hot and humid rainforest with rescued terrapins and leaping frogs. You can take guided tours, watch talks and learn about the conservation underway to help protect our planet.
There's Blue Badge parking nearby and assistance from staff trained in disability awareness is available. There is a slope up to the centre and the entrance is wide and level.
Much of the centre is level within (although there are a few steps up to some exhibits) and there are lots of benches if you need to rest. There are also handrails in a number of areas, and some of the exhibits are audio described. The lighting is low level throughout.
 Brighton accessibility
Play the bagpipes at the Museum of Piping in Glasgow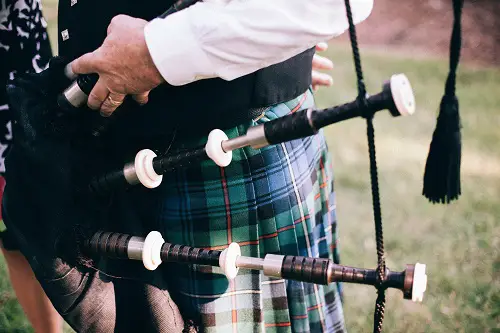 See and hear the heritage of the Great Highland Bagpipe at the National Piping Centre. With 300 years of history, the museum holds artefacts from the rich collections of National Museums of Scotland, making this is the most authoritative display of its kind anywhere in the world. All visitors can now have a truly authentic Scottish experience of playing the bagpipes with a bagpiper hoss!
There is level access at the side of the building through a wide doorway, although be aware that the doors are heavy. Much of the building inside is level and there is a lift. Motorised scooters are allowed inside and there is an accessible toilet. The museum has a hearing assistance system and tactile signage, but the rest of the building doesn't.
Glasgow accessibility
Ride on the big wheel in London and explore the South Bank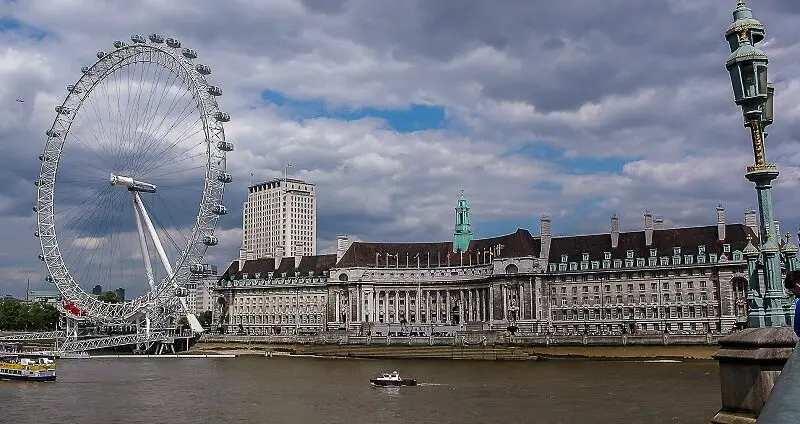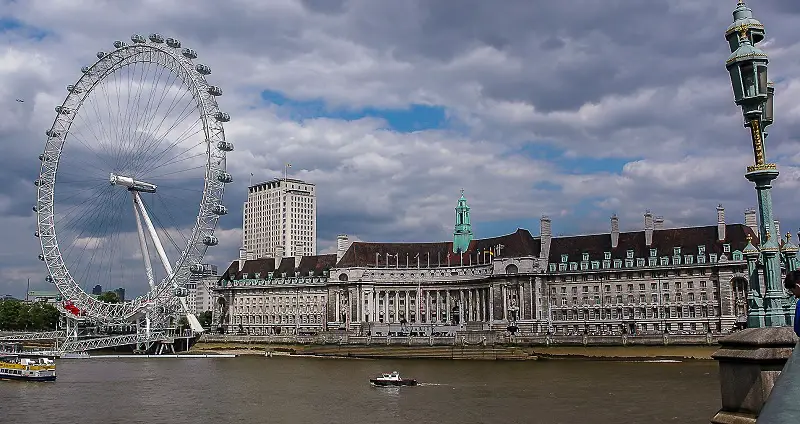 Take in views of all of London with a ride on the London Eye on the South Bank. Mobility aids are available to use and staff with disability awareness training can assist. There is a ramp up to the capsules, and level access at the openings. There is a small gap between the platform and capsules, but a ramp can be provided.
Inside the capsule, there is a bench in the middle, hand-rails around the outside and room to move around it, depending on how busy it is. 
Your day doesn't have to end there. The wheel sits on the South Bank stretching along the River Thames, with world-class cultural venues, visitor attractions, tree-lined riverside walks and iconic landmarks. It's even opposite the House of Parliament. Truly there is something for everyone here.
London accessibility
Take a guided tour of a Belfast prison at The Crumlin Road Gaol
The Crumlin Road Gaol dates back to 1845 and closed its doors as a working prison in 1996. After extensive renovations, the gaol has reopened as a visitor attraction and conference centre.
Today you can take a guided tour of the prison and hear about its 150 years of history, where 17 men were executed. You can also learn about how women and children were held within its walls through to the political segregation of republican and loyalist prisoners.
Daily tours start from 10am to 4.30pm, Monday to Sunday. The prison has a car park with Blue Badge spaces. There is a steady slope up to the wide main entrance and the doors open automatically. For the tour, use a separate entrance, which also has a ramp.
There is a lift inside, two accessible toilets and a fixed loop hearing system, which staff are trained to use.
 Belfast accessibility
By AccessAble
More on Disability Horizons…