Online prescription service Pharmacy2U has launched an app that aims to make the process of getting repeat prescriptions delivered easier and quicker. In order to test out the service, our Partnerships Manager Chris Cusack, who has Spinal Muscular Atrophy Type 2, trialled the Pharmacy2U app on his smartphone.
When you reach the ripe old age of 51 and have a lifelong medical condition, you tend to have accumulated a medication regime that leaves your medicine cabinet looking like your average chemists. I am no exception.
So, aside from the task of remembering what to take and when there is also the chore of making sure my repeat prescriptions are filed in plenty of time.
When I was asked to review the Pharmacy2U app, which promises to make the whole process easier, I was understandably intrigued and hopeful to it could actually make a difference.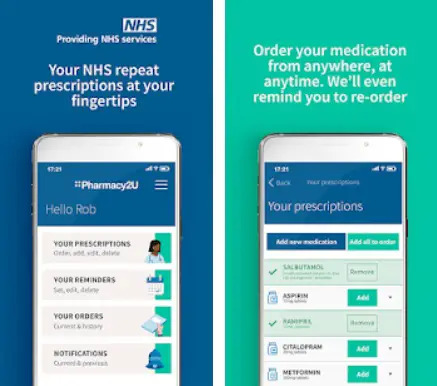 Downloading the Pharmacy2U app and setting it up
I have an android phone so use the Google Apps Store and managed to find the Pharmacy2U app easily by simply searching. It is also available from the Apple App Store if you have an iPhone. 
Once I had installed it, I started it up and began the setup process. I found the interface uncluttered and very intuitive. It enabled me to systematically go through my personal details and relevant questions easily.
I then typed in my postcode, which delivered a list of all the GP practices near me, making it a cinch to find my own surgery.
It's worth noting here that not all GP practices are set up to handle online prescription services, so it may be worth making a phone call to your practice to find this out first. The service is also currently only available to those in England, although Pharmacy2U is aiming to be available more widely as it grows.
I registered my practice without any problems and received a confirmation email very promptly with my account details and instructions on what to do next.
Requesting my repeat prescription through
Pharmacy2U
I then had a look through my repeat prescription medications to check what I would be running out of next. I decided to try ordering my Salbutamol Syrup.
I began by hitting the 'Your Prescriptions' button and typing in the details of the medication I needed. This brought up an entire list of all Salbutamol products. From there, it was an easy matter of scrolling down until I saw my exact prescription.
Once selected, I entered the rough date I would be running out of my medication and pressed 'order'. Again, it was as simple as that, and a confirmation email popped into my inbox within minutes.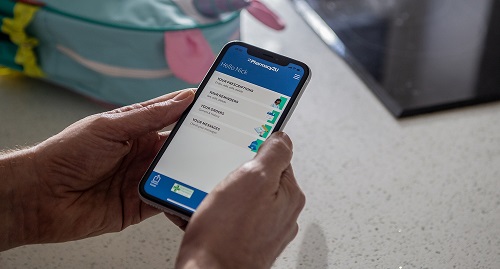 Qualified help at Pharmacy2U
It was also reassuring to learn that using the Pharmacy2U app does not mean that you can't speak to a human being in the event of any issues.
There is a customer service team available to help you during office hours and on Saturday mornings. This gives you access to a fully qualified pharmacist that can advise you as any other high-street equivalent would. There is also an automated telephone line that can be accessed 24 hours a day, seven days a week. 
In order to give the service a thorough test, I called up to confirm that my prescription payment details had been accepted. Once I had selected the correct option, the telephone was answered within five minutes.
Updates from
Pharmacy2U
while waiting for my medication
Over the course of the following week, I received both emails and messages within the app informing me of the exact status of my order. This was at three distinct stages:
when the prescription was shown to my GP;

once it was accepted and then dispensed by the company's chemists;

finally when it was dispatched using the Royal Mail, which is free of postage charges.
The medication arrived at my door eight days after I had ordered it – before the date I had added to say it would be running out.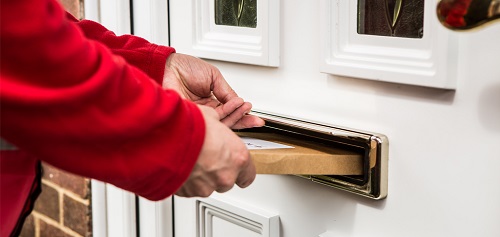 My overall impression of this app is definitely positive. It seems to be a well thought out and easy way to make sure you don't run out of essential medication, especially if you find getting out to the GPs or chemists hard.
It's also worth noting that Pharmacy2U is paid less in NHS fees than traditional chemists, which has totalled a little over £5 million since April 2014.
By Chris Cusack
More on Disability Horizons…