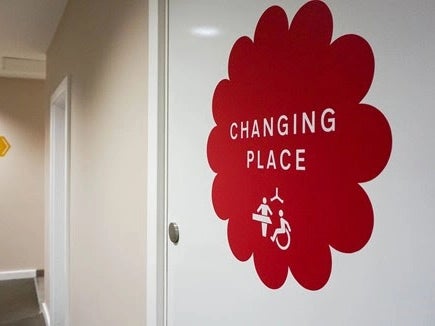 The Department for Transport has announced that Changing Places toilets will be installed at 22 motorway service stations across England, which will benefit 250,000 disabled people. This will more than double the current amount of 26 Changing Places toilets at service stations.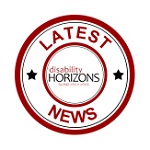 A quarter of a million people cannot use standard accessible toilets and need access to Changing Places facilities, which have more space and equipment. This includes adult-sized changing benches and hoists, allowing people with certain conditions, such as muscular dystrophy and cerebral palsy to use the bathroom safely and comfortably.
Launch of application process for Changing Places toilets
Back in April 2019, an application process was launched for motorway service stations across England to apply for funding to install Changing Places toilets.
The project was delivered in partnership between co-chairs of the Changing Places Consortium, Muscular Dystrophy UK, and the Department for Transport.
The funding of £2 million was made available by the Government as part of their Inclusive Transport Strategy, which launched in summer 2018. It explicitly addressed the issue of Changing Places toilets thanks to strong feedback it had during their consultation.
The importance of Changing Places toilets at service stations
Increasing the number of Changing Places toilets at motorway service stations has been a focus of Changing Places campaigners and the Consortium for more than a decade.
Public transport is often inaccessible for many disabled people and their families, meaning that travelling by car is often the preferred option. However, without Changing Places toilets at service stations, the road network also becomes inaccessible.
Zack Kerr is a wheelchair user who requires Changing Places toilets himself. Unfortunately, he was often having to be changed on dirty toilet floors or baby change tables.
Two years ago, he started a petition to have Changing Places toilets installed at service stations. The petition gained 140,439 signatures in total. He even delivered it to 10 Downing Street and raised awareness with MP's and the media
Following the announcement of the two dozen service stations receiving funding, Zack said:
"This is great news because people like me can go out and about for holidays and days out, and they won't have to worry about finding a Changing Places toilet… I would like to thank all the motorway service operators who have listened to my campaign and applied for funds to build more Changing Places"
Tony Clough, another campaigner at the forefront of the push for Changing Places toilets in motorway services, said:
"This is great news which will be welcomed by so many people, their families and friends. It is gratifying to know that the motorway service operators are committed to improving the customer service offering with regard to Changing Places toilets.
These new locations on our motorway network will undoubtedly make travel a far less daunting prospect for thousands"
A second round of funding is now being launched, this time extended to include A roads, with operators of service stations on these routes, as well as on motorways, invited to bid.
You can see the current list of Changing Places toilets at service stations on the Changing Places website.
Are you pleased with this announcement and what other service stations would you like to see have a Changing Places toilet installed? Share your suggestions in the comments box or on Facebook and Twitter.
By Emma Purcell
More on Disability Horizons…