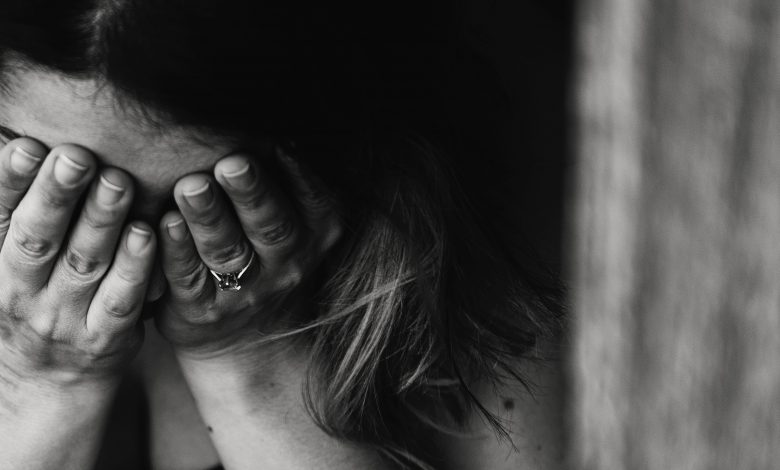 Lifestyle
10 celebrities who have struggled with mental health
For many people, mental health can be disabling. But it isn't just 'ordinary' folk who have experienced mental health problems. Here, our writer Raya lists 10 celebrities who have talked openly and honestly about their issues.
Mental health doesn't discriminate. It touches the lives of people in every corner of society – from the homeless and unemployed to reality stars and footballers.
According to the mental health charity Mind, approximately one in four people in the UK will experience mental health problems each year. Plus, in England, one in six have reported experiencing a common mental health problem, such as anxiety and depression in any given week.
Suicide remains one of the biggest killers of people under the age of 35. It is more deadly than cancer and car crashes. Every 90 minutes in the UK, a life is lost to suicide, with men being three times more likely than women to take their own life than women.
So, ahead of World Mental Health Day, I wanted to highlight 10 celebrities who have opened up about their mental health issues in an effort to raise awareness.
Prince Harry
Yes, even a prince can have mental health issues. In 2017, Prince Harry admitted to Forces TV that after the death of his mother, Princess Diana, he struggled with panic attacks.
He has said that because he felt unable to hide away from the public eye to grieve, every time he was in a room with a group of people, he would sweat and his heart would start beating "like a washing machine."
He has since worked with charities, alongside his brother Prince William, to encourage others to open up about their mental health struggles.
He's also teamed up with talkshow legend Oprah Winfrey for a podcast about mental health.
Jim Carrey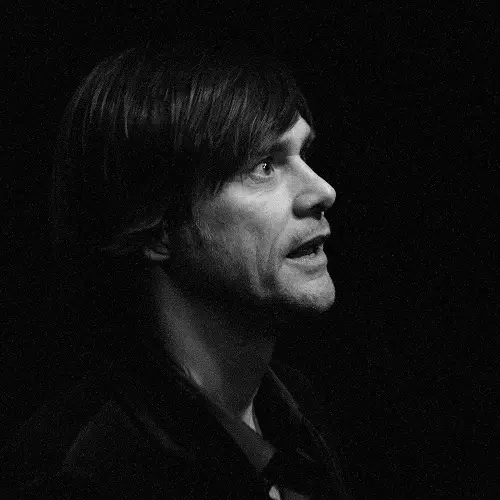 The comedian and actor spoke in 2017 about his struggle with depression and how a "good dose of detachment" had helped.
He attests that the condition is closely tied to constantly trying to create and uphold an image of ourselves. He said: "You should think of the word 'depressed' as 'deep rest.' Your body needs to be depressed. It needs deep rest from the character that you've been trying to play."
He continued: "The feeling of wholeness is a different feeling than 'me-ness'. To feel whole, we must let go of trying to maintain an image of 'me'."
Cheryl Cole
In an interview with Stella magazine, Cheryl spoke about how she had started therapy to help readjust her "bad thought patterns". She admitted that constant negative thinking about herself had created a cycle of anxiety from which she could not escape.
It was only when she gave birth to her son, Bear, in 2017 that she realised she had to get help. She began cognitive behavioural therapy, saying that she felt she owed it to her child and to herself to "never go back to having that mindset".
She believes it has helped her immensely: "I haven't slipped back. I still have that sense of knowing I'm happy, knowing I like my life, not feeling there's some huge hole. I'm meditating and I'm being aware of myself. I'm being kinder to myself."
Nadiya Hussain
The Great British Bake Off winner has battled with panic disorder and anxiety for much of her life. She regularly posts videos on social media to show others in similar situations that they are not alone.

She's spoken openly about how her anxiety is like living with a "monster". Her panic attacks make her feel like a helpless "victim to my anxiety." During them she cannot "breath, move or walk."
In spring this year, she documented her journey to understand and tackle her anxiety in a BBC documentary, Nadiya: Anxiety and Me.
Robbie Williams
Robbie Williams, one of the most successful singers of his generation, has battled mental health issues and self-esteem problems that have led to alcoholism and substance abuse.
He has revealed that the drug use emerged from depression while he was still a member of Take That. It was his friend Elton John who booked him into a clinic to deal with the addictions.
Maisie Williams
The Game of Thrones star recently opened up about her mental health in an interview on Fearne Cotton's Happy Place podcast. She said that being exposed to the spotlight from a young age, with all the social media trolls and criticism that followed, took a serious toll on her self-esteem.
Maisie talked about "sitting in a hole of sadness" where she would be awake late at night, "Telling myself all the things I hate about myself".
Although she says she is now in a better place, she admitted: "It's really hard to feel sad and not feel completely defeated by it."
Stephen Fry
One of Britain's best-known actors, comedians and writers, Stephen Fry, has lived with mental health problems for most of his life. But it was not until his late-30s that he was diagnosed with bipolar disorder.
In 1995, Stephen had a nervous breakdown while performing a play in the West End and ended up walking out, which led to the play's early closure. Stephen subsequently disappeared for a few days and considered suicide. 
In 2013, Stephen, who is now the president of Mind, started taking medication to control his condition.
JK Rowling
It is hard to imagine how one of the world's best-selling authors could suffer from depression. But JK Rowling has talked about her struggle with mental health as being more than just sadness. "Sadness is to cry and feel, but it is that cold absence of feeling," she explained.
Writing her novels helped her to cope with her depression, channelling some of her feelings about the illness to create the hooded Dementors in her books:
"Dementors are among the foulest creatures that walk this earth. They infest the darkest, filthiest places, they glory in decay and despair, they drain peace, hope, and happiness out of the air around them…"
Justin Bieber
During his 2017 tour, Bieber became incredibly depressed, cancelling 14 of the dates. A few years before, in 2014, he'd been arrested for a range of offences, including vandalism and driving under the influence. He's also been open about drug use.
In a candid Instagram post this year, he said: "It's hard to get out of bed in the morning with the right attitude when you are overwhelmed with your life…"  He added: "It can get to the point where you don't even want to live anymore."
He's worked to get his life back on track and encourage others to do the same: "Be kind today. Be bold today and love people today."
Adele
Despite appearing relaxed on stage, the worldwide superstar has, in fact, experienced severe anxiety and panic attacks before performances.
The star, who has considered never touring again to avoid these feelings, revealed that when the panic starts, her "heart feels like it's going to explode." She continued: "I never feel like I am going to deliver, ever."
It just goes to show, even the most confident of seeming people can be feeling completely different inside.
By Raya AlJadir
Have you struggled with mental health issues? Share your experiences to help others know they're not alone. Comment below or post on Facebook or tweeting us @DHorizons.