The historic spa town of Harrogate in Yorkshire hosted the 2019 UCI Road World Championships, putting Britain firmly back on the map this year as a fabulous location for cycling. The first time this prestigious international event has been hosted in the UK since 1982, just as importantly, another illustrious road racing competition was also held at the same time in September.
For the first time in the history of the UCI Road World Championships, an annual competition that dates back to 1921, an additional series of races was held which embraced Paralympic road racing disciplines. Headlining as the Yorkshire 2019 Para-Cycling International, this inaugural event featured 26 point-to-point races for both men and women.
Taking place alongside the UCI Road World Championships for the first time, @Yorkshire2019 is also hosting an Para-cycling International race tomorrow! 馃帀

馃棑Saturday Sep 21
馃搩More Info at https://t.co/0n1vgVDJ3N#Yorkshire2019 pic.twitter.com/RXCVn8LzPm

— UCI (@UCI_cycling) September 20, 2019
The four disciplines included Tandem for visually impaired riders accompanied by a sighted assistant; Bicycle for physically disabled riders using adapted cycles; Handcycle for riders with limb disabilities; Tricycle for riders with cerebral palsy, neurological conditions or physical conditions preventing the use of other cycle classifications. All of these classifications will also feature at the Tokyo 2020 Paralympic Games.
While the Union Cycliste Internationale (UCI) already boasts an extensive Para-Cycling calendar each year, typically these events have never been held alongside the major events with able-bodied competitors. Not only was the inaugural 2019 Para-Cycling International a huge success in Yorkshire, but it also brings hope, that in the coming years, further events for disabled cyclists could be organised alongside other leading road races. With the buzz mounting for major events like Tokyo 2020, its always a good idea to keep an eye on the latest cycling betting news so you know who to look out for in the events to come.
馃槑 IMAGE OF THE DAY 馃槑

British duo Steve Bate and Adam Duggleby are the first across the line in the Yorkshire 2019 Para Cycling International on a gloriously sunny day in God's Own County.#Yorkshire2019 pic.twitter.com/42f2vz5CnI

— 馃寛 Yorkshire 2019 (@Yorkshire2019) September 21, 2019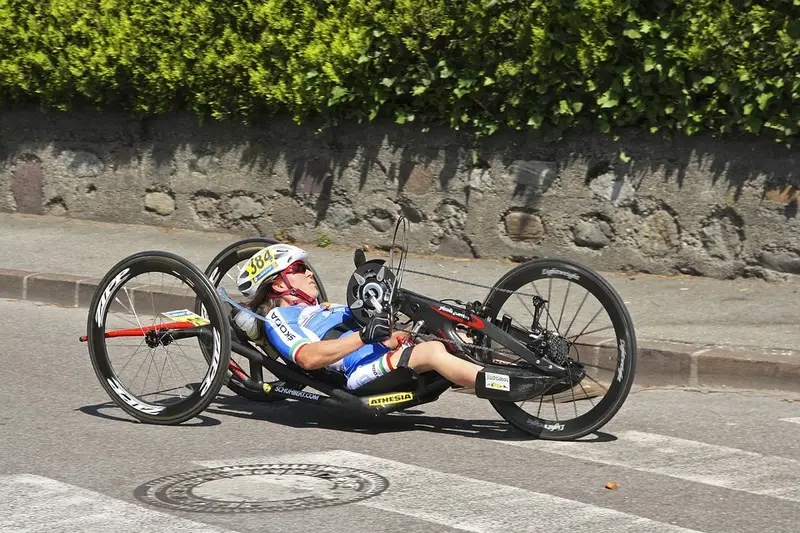 Of course, some will consider certain stages of the Grand Tour races to be gruelling enough for able-bodied riders, especially the steep climbs and descents along routes in the mountainous regions they pass through. However, thanks to impressive advancements in cycle technology over recent years, para-cyclists are increasingly able to take on even the most challenging of routes.
This only increases the possibility that in the coming years, we could well be celebrating Para-Cycling versions of magnificent races such as the Tour de France. Such events being held in tandem – if you'll excuse the pun – would be a fantastic leap forward for paracycling. Especially if the sport were to enjoy a greater share in the revenues and international exposure currently enjoyed by the trio of Grand Tour road races.