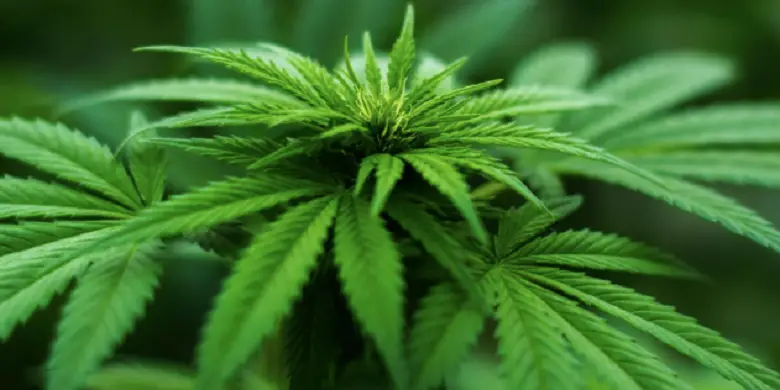 News
Medical cannabis approved for NHS patients with epilepsy and MS
Two types of medical cannabis have been approved for NHS patients with rare forms of epilepsy and multiple sclerosis – following new guidelines from the drugs advisory body NICE, which looked at products for several conditions.
Charities and campaigners have welcomed the decision, but say that thousands of other people with a range of conditions who could benefit from cannabis-based medicines are continuing to fight.
What is medical cannabis?
According to the NHS website, medical cannabis "is a broad term for any sort of cannabis-based medicine used to relieve symptoms."
"Very few people in England are likely to get a prescription for medical cannabis…. And it would only be considered when other treatments weren't suitable or hadn't parentshelped."
Last year, new legislation was put in place to allow doctors to prescribe medicinal cannabis.
However, many doctors have still been reluctant to prescribe cannabis, because the medical guidelines appear unclear and there are issues over funding for the drugs.
This has led to many patients and families having to pay thousands of pounds for a private prescription or going abroad to buy cannabis, with some bringing them into the UK illegally.
Approved cannabis medicines for the NHS
Specialist doctors will be able to prescribe two types of medical cannabis to a small majority of NHS patients:
Epidyolex – an oral solution, which contains cannabidiol (CBD).
This drug is for children with two types of severe epilepsy – Lennox Gastaut syndrome and Dravet syndrome – which can cause multiple seizures a day.
It is estimated there are 3,000 people with Dravet and 5,000 with Lennox Gastaut syndrome in England
Research says it could reduce the number of seizures by up to 40% in some children.
It costs between £5,000 and £10,000 per patient each year – but the manufacturer, GW Pharmaceuticals, has agreed a lower discounted price with the NHS.
Sativex – a mouth spray that contains a mix of THC and CBD.
This drug is for treating muscle stiffness and spasms, known as spasticity, in multiple sclerosis.
Unfortunately, this medication will not be prescribed to treat pain – which is a common symptom of MS.
The fight to expand medical cannabis legislations
Despite the good news of approving two cannabis-based medications, many more campaigners, charities and health professionals feel there is still a long way to go to provide treatments for a range of other conditions.
Families and campaigners have described the NICE guidelines as "disappointing" and "restrictive".
The publication mentions that NICE will not approve prescribing drugs containing THC (delta-9-tetrahydrocannabinol) – the psychoactive ingredient in cannabis – to treat chronic pain.
It also said more research was needed on cannabis-based medicines to treat forms of epilepsy other than Lennox-Gastaut and Dravet.
Project Twenty21
Luckily, research into medical cannabis is continuing. Project Twenty21 is Europe's first and biggest national medical cannabis registry, which launched by Drug Science on the 7th November 2019.
Project Twenty21 will enrol 20,000 patients by the end of 2021, creating the largest body of evidence for the effectiveness and tolerability of medical cannabis – with an aim to demonstrate to policymakers that medical cannabis should become widely available and affordable.
The research project will be focussing on seven conditions:
Anxiety Disorder

Chronic Pain

Epilepsy

Multiple Sclerosis (MS)

Post Traumatic Stress Disorder (PTSD)

Substance Use Disorder (as a harm reduction strategy)

Tourette's Syndrome
If you are patient with one (or more) of the conditions named above, and wish to hear more about Project Twenty21, visit the Drug Science website.
Do you have epilepsy or MS and happy about the approval of the two medical cannabis drugs? Or did you require cannabis for another condition and have to access it privately or illegally? Share your experiences in the comments box or on Facebook and Twitter.
By Emma Purcell
A range of CBD products that are from a trusted high quality supplier are now available on our online shop