On 1st January 2020, we launched our new online shop, full of stylish and practical products that will give greater accessibility and independence to disabled people's lives. 
For many of us with physical disabilities, we rely heavily on disability living aids to enable us to walk, transfer, carry out daily task and personal care. Luckily the Disability Horizons Shop has a wide variety of disability aids that benefit every ability and need, making your life easier.
Here we round up 10 disability living aids that you do not want to miss out on…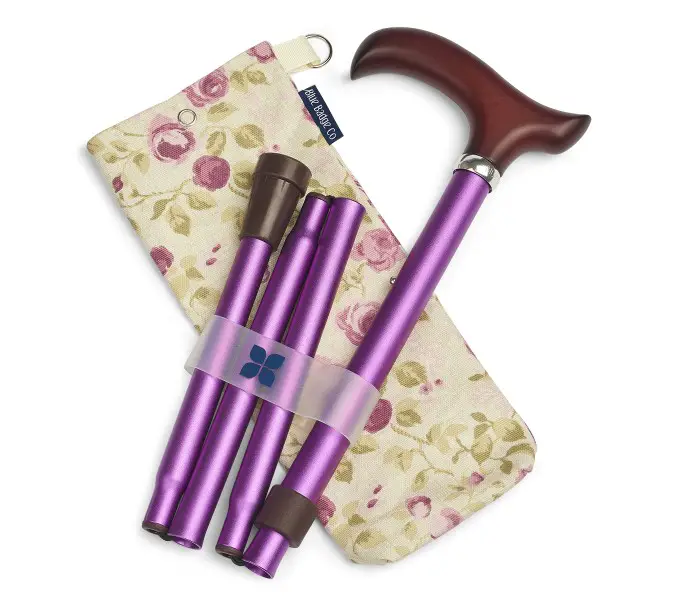 Stand out from the crowd with a bright walking stick paired with its own stylish and compact storage bag.
It snaps open and folds neatly for easy storage. It's small enough to pack into a handbag or large pocket, and is ideal for when you're dining out or travelling.
The neat little bag features a press-stud fastener to stop the stick from slipping out and a handy D-ring to hang it from a coat hook or easily clip it onto your handbag or wheelchair.
No need to adjust the stick height before folding away, and it's quick and easy to reassemble.
View all of the colour and pattern options for the Stylish folding walking stick and bag by visiting the Disability Horizons Shop.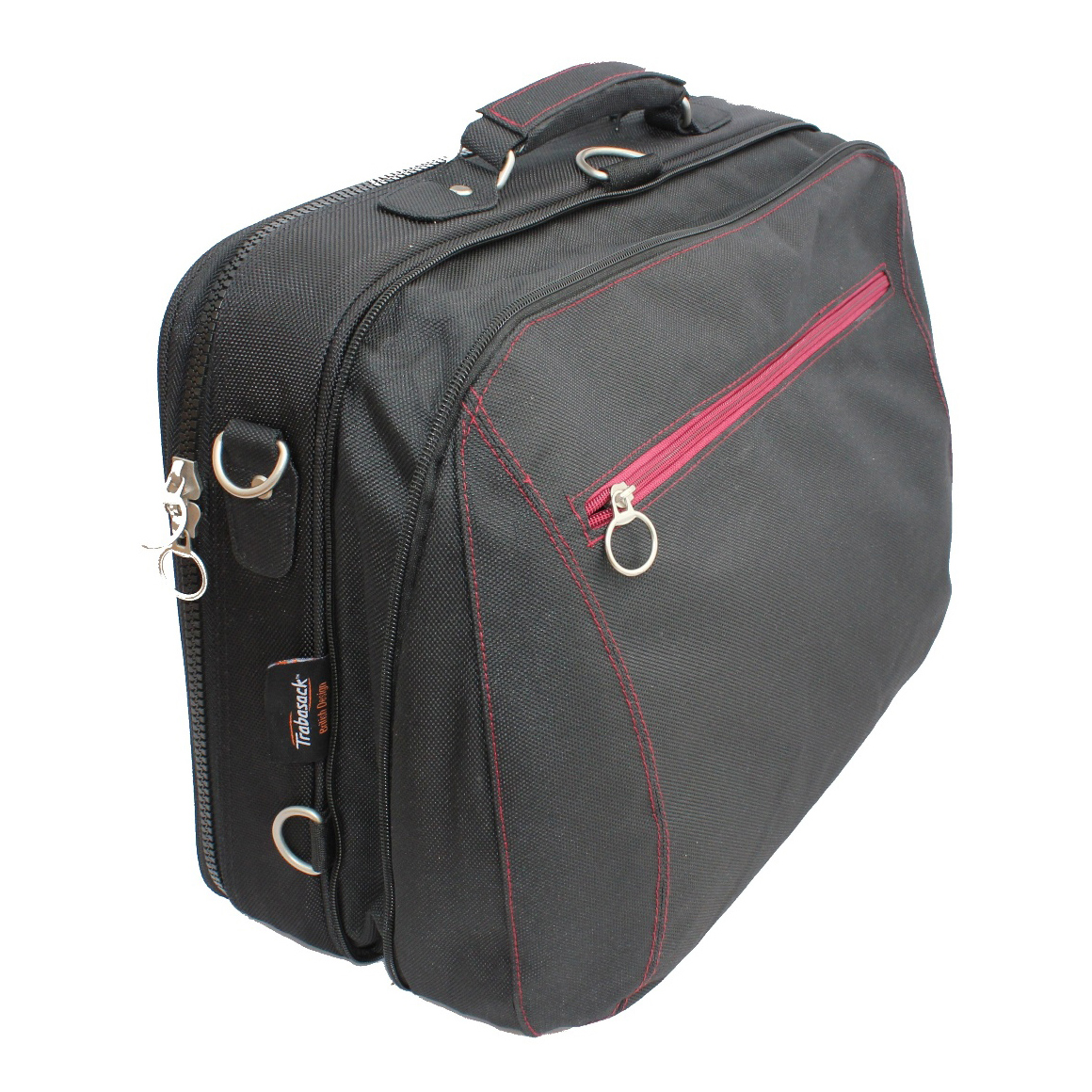 Max is the largest and most luxurious wheelchair bag and lap tray from Trabsack. It includes all the fantastic features and usability of its sibling lap desk bags, but has been developed with a larger internal capacity. This makes it ideal for travel, business trips and carrying larger equipment, such as 15.6″ laptops.
It's also perfect for working or eating on your lap wherever you are and is weatherproof and hardwearing. It includes:
large document pocket
document pocket with zip
mesh pocket
clear card pocket
detachable hinges
lockable ring pull zip on the main compartment.
The external pocket has two removable bean bags, which can also be used to protect items in the pocket. Plus, its long strap enables you to use it as a shoulder bag, rucksack or around the waist.
DISCOUNT: As a January treat, you can get £25 off the Max wheelchair bag and lap tray. Offer ends 31st January 2020.
Check out the Max wheelchair bag and lap tray and see the other Trabasack products available.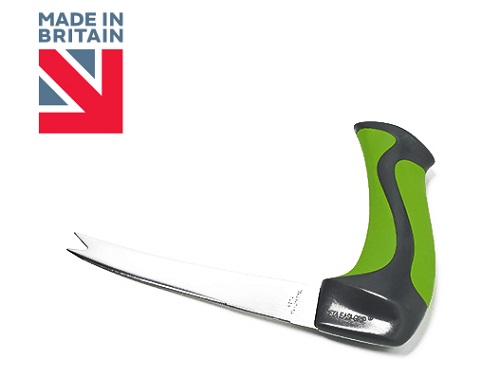 The all-purpose Easi-Grip kitchen knife is ergonomically designed with a comfortable hangle and unique 90-degree blade, making slicing and cutting simple and easy for those with weak hands and wrists.
The angle of the blade provides a more natural and comfortable cutting position, ensuring the arm and hand are orientated in an easier, strain-free position and promoting a firmer grip whilst slicing.
You can also use the forked tip to pierce and transport items you have just sliced.
The handle is soft-feel, non-slip and is thick in diameter, meaning that those with limited closing of the hand can grip more easily.
Take a look at all the kitchen aids on the Disability Horizons Shop to help you around the kitchen.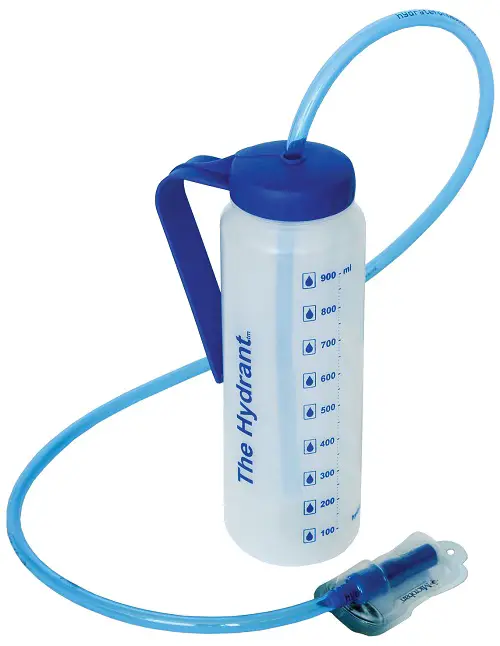 This Hydrant drinking system allows you to drink hands-free, eliminating the need for assistance and ensuring hydration at all times.
Able to hold 750ml of liquid, its long drinking tube has a bite-valve, allowing you to drink without help. If you're able to hold it, its ergonomic, contoured bottle and handle make it easy to do so.
A curved clip also allows you to attach it to beds, belts, buggies, wheelchairs and more, so you can drink while out and about or at home seated or lying in bed.
See all of Hydrate For Health's drinking aids for easy solutions to keeping hydrated independently.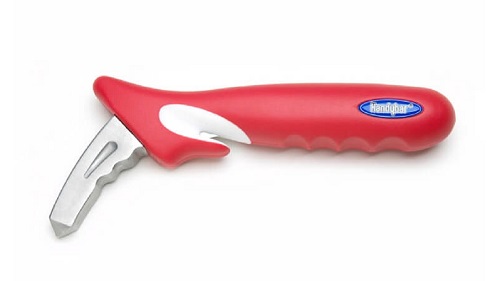 This simple, pocket-sized tool is an everyday aid for those who struggle to get in and out of the car. Fitting in the door latch of any vehicle, it provides a supportive grab bar.
The non-slip handle is crafted from durable materials that provide a steady and secure surface, eliminating the risk of falling when transferring from vehicles. It can be easily stored in the glove compartment of your car, or in your bag, so it is always to hand.
It also includes an integrated seat belt cutter and glass breaker in case of emergencies.
Check out our selection of disability aids for cars for disabled drivers or passengers.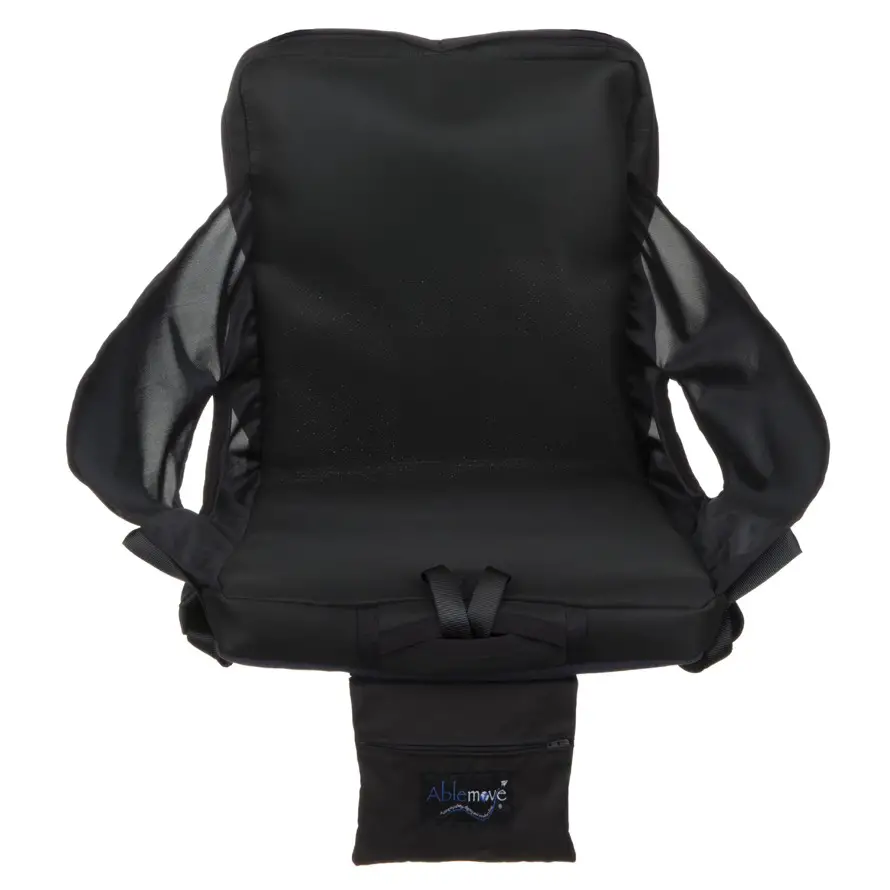 Created by disabled entrepreneur, Josh Wintersgill, the EasyTravelseat is an innovative seat and sling in one designed to make airplane transfers quick, easy and dignified.
Made from durable, quality fabrics with a two-year manufacturer warranty, it is a discreet and comfortable way to stay in your seat from home to holiday.
It has a large range of handles for stress-free, dignified lifts and transfers, and is available in four sizes with various heights of foam or gel cushion.
It also has accessory and strap pouches to enable you to keep your valuables and essentials to hand, and straps neat and tidy
DISCOUNT: As a January treat, get 10% off the EasyTravelseat. Offer ends 31st January 2020.
Take a look at the EasyTravelseat for more information on sizes and seating types.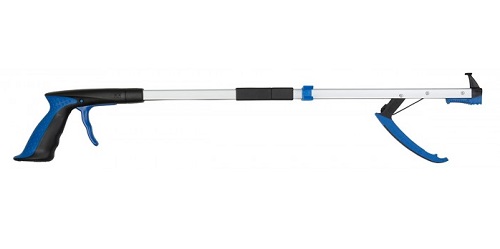 This versatile reacher from the Blue Badge Company is the ideal way to grab items on the floor or up high without having to bend or strain. It has an ergonomic handle for a comfortable grip and is lightweight and easy to manoeuvre.
It can also be attached to a walking aid and folds in half for storage and travel. It has a magnetic tip for picking up small metal objects and an easy action trigger designed to help with dressing.
Take a look at all of the stylish designs from Blue Badge Company available in our shop.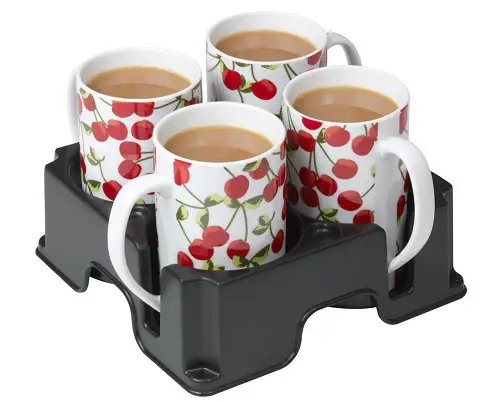 The unique design of this multi-cup holder means that you can carry four drinks at a time one-handed. It is non-slip and features indentations for a finger and thumb, ensuring it can be carried easily and safely. 
Crafted from a unique material that is non-absorbent, it captures any spillages and remains clean and dry. The material is also extremely tough and guaranteed for 88 years by the manufacturer!
It also works brilliantly with a Trabasack wheelchair lap trays tray to carry drinks around the home.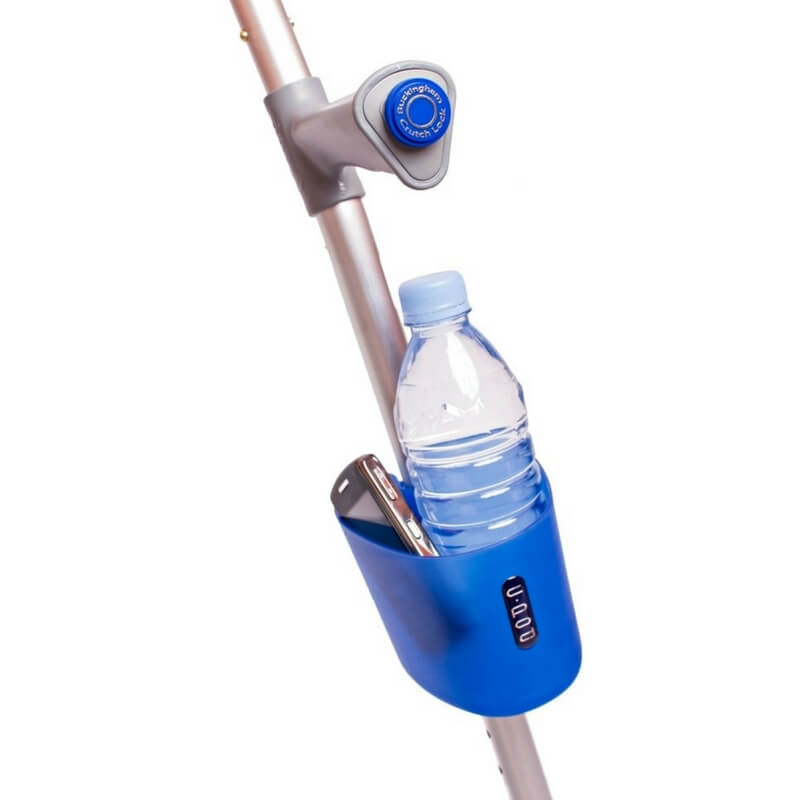 This unique crutch storage accessory allows you to carry a number of small items hands-free, giving you extra freedom to move around with your essentials to-hand.
Designed to fit standard elbow crutches, it is quick and easy to fit in a range of positions on the crutch pole.
The storage pod can fit small bottles of water, keys, mobile phones, medication or any other daily items you may need to keep within reach.
Plus, it has been designed so that the weight of items you carry will not adversely affect your balance whilst walking.
See all o the other affordable, inclusive and contemporary aids from Buckingham Healthcare.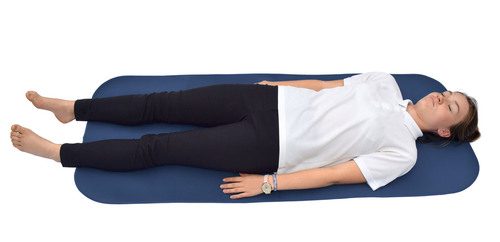 This changing mat is ideal for older children and adults with disabilities to use at home, work, school or out and about when requiring personal care. Features include:
Easy clean and machine washable at 30 degrees C.
Folds up with integrated wrap-around elastic strap for easy storage and transport.
Thermally insulating – prevents cold coming through from the floor or the ground
Thin, absorbent polyester top layer prevents run-off of liquids.
Waterproof to stop any little accidents from spilling onto the floor and also any dampness from a floor coming through.
Made from thick, padded neoprene (wetsuit material) to cushion the individual whilst lying on a changing table or the floor.
Take a look at the Care Designs' adult large changing mat to view the dimensions and choice of colours.
Disability Horizons Shop
All of the products on the list can be bought using credit or debit cards, or through PayPal. Many are also eligible for VAT exemption for those with qualifying conditions.
If you would like to purchase any of these disability living aids, or would simply like to browse the rest of our product selection, visit the Disability Horizons Shop.
By Disability Horizons
More on Disability Horizons…