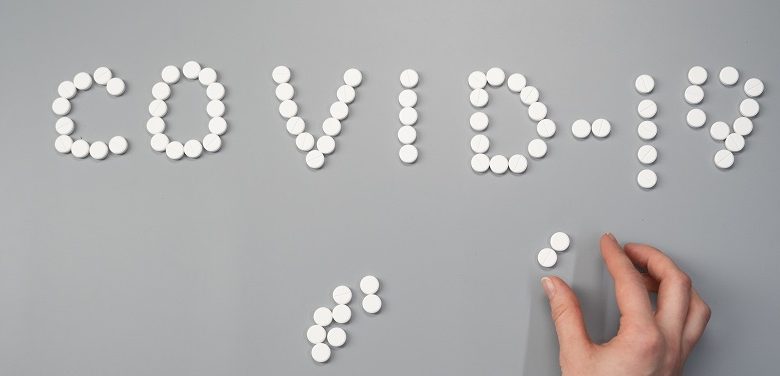 The outbreak of the Covid-19 (a coronavirus) in the UK means a rocky and uncertain time for many of us, particularly if you have a long-term health condition or disability. To ensure you have the right information to help stay healthy and happy – and avoid being overwhelmed by the unrelenting news – we've collated practical advice you can rely on. We'll be updating it as things progress.
LAST UPDATE: 23rd June 2020.
Click on the links below to go down to the section you want:
Disability Horizons is a community magazine built to enable our readers to connect with each other and offer support. This has never been more important than now.
The Disability Horizons team and wider community are here to offer support, advice and a listening ear. None of us are alone. Join us on DHorizons Tribe to connect with others.
How coronavirus spreads and what you can do to minimise it
Covid-19 (part of the coronavirus family, along with SARS) is a new virus, so there still a full picture of how it spreads. However, we do know that it is mostly transmitted through droplets, say from someone coughing or sneezing.
Research is being done around the world to understand how long these droplets can remain on surfaces and in the air.
Studies published by the New England Journal of Medicine and the New Institute of Health demonstrate that the virus could survive for up to three days on plastic and stainless-steel surfaces, 24 hours on cardboard and three hours in the air.
This is why it's particularly important for everyone to do the following:
Wash your hands regularly for at least 20 seconds (the time it takes to sing happy birthday twice) using soap and water or hand sanitiser if you're out – the NHS video below shows how to do this properly.
Do not touch your eyes, nose or mouth if your hands are not clean, particularly if you're not at home.
Cough or sneeze into a tissue and throw it away or, if a tissue isn't available, do it into your upper sleeve/elbow.
Keep away from anyone who is unwell and displaying the symptoms of Covid-19 – they should also self-isolate (more on this below).
Keep 2 metres (6 feet) apart from people when out and about or if someone in your house is unwell.
Don't visit your GP in person but instead get over-the-phone appointments.
These measures are being referred to as 'social distancing' and are something everyone in the UK should be practising.
If you're in the 'clinically vulnerable' or 'clinically extremely vulnerable' group, it is recommended that you're extra careful and take additional measures – see more on this below.
Coronavirus 'clinically vulnerable' and 'extremely vulnerable' groups
Some people's bodies may find it harder to fight Covid-19 and recover.
This includes those with a long-term health condition, weakened immune system and older people over 70.
Some situations, such as if you have a specific type of cancer or a severe respiratory condition, would put you in the  'clinically extremely vulnerable' group.
Other conditions, such as heart disease and diabetes, put you in a 'clinically vulnerable' group (this group used to be called 'high risk').
Back in March, people in the 'clinically vulnerable' group were advised to be particularly careful with 'social distancing' and hygiene. Those in the 'clinically vulnerable group with a recommendation to self-isolate for 12 weeks and shield.
As of the end of June, people told to 'shield' are being advised that they can leave their homes to exercise, meet up with small groups of people at a distance and form 'support bubbles'.
Visit our full guide 'How to self-isolate and get help: a practical guide if you're disabled' for all you need to know.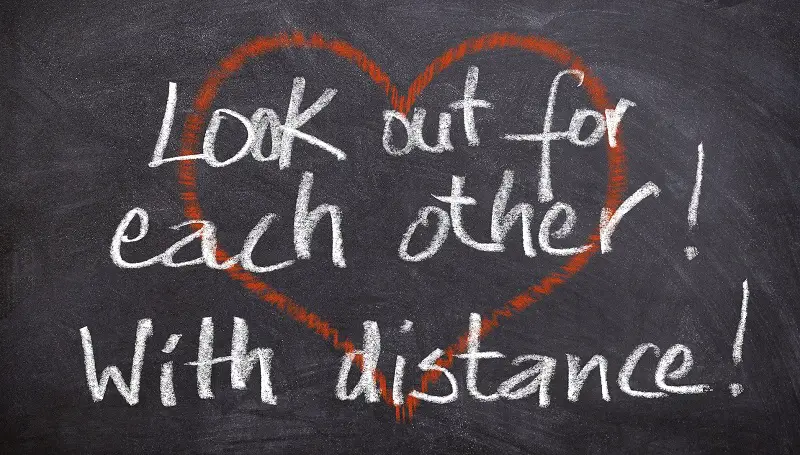 Using carers/PAs during the coronavirus outbreak
If you use carers/PAs, there is a risk that they will bring the virus into your home with them. But there are things you can do. This includes:
getting them to wash their hands regularly, including when they enter your home and between tasks
asking them to clean surfaces they use before they leave, and possibly while they are there
ensuring that they are using the right personal protective equipment for the task.
Visit our full guides to keeping safe when using carers and personal protective equipment (PPE) for more on what you can do to minimise the risks and what PPE they should use.
If they are displaying any symptoms, they shouldn't come to work and should self-isolate at home – see more on this below.
---
Buy personal protective equipment on the Disability Horizons Shop, including face masks, plastic gloves, aprons and face shields.
---
Coronavirus symptoms
Coronavirus affects people in different ways and the symptoms might be mild for some. But the main three symptoms people experience are:
a fever/high temperature (above 37.8°C)
dry cough
shortness of breath
a change to your normal sense of taste or smell
Some also experience tiredness, muscle pain and a headache, similar to how you would with flu. Some people have also reported a loss of a sense of smell as a possible symptom.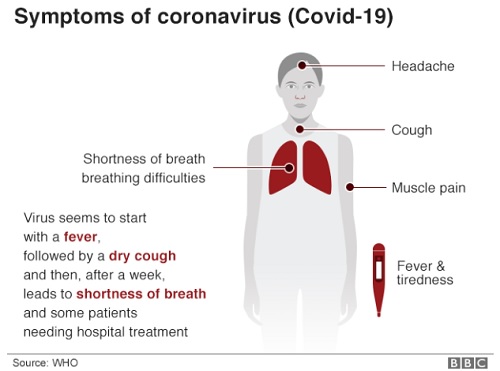 Coronavirus treatment and when to get help
Although a drug has been developed that can aid the recovery of people seriously ill with Covid-19, there currently isn't any other medication to help cure coronavirus, or a vaccine to guard against it.
If you become ill, drink plenty of water (so that your urine is clear) and eat as healthily as possible. Take paracetamol as prescribed to help with some of your symptoms.
For now, until more research has been done, experts suggest using paracetamol over ibuprofen. However, if you are already taking ibuprofen or another non-steroidal anti-inflammatory (NSAID) on the advice of a doctor, do not stop taking it without checking first.
The NHS recommends that you seek help with your symptoms if:
you feel you cannot cope at home
your condition gets worse
your symptoms do not get better after 7 days.
Do not go to your GP, pharmacy or hospital as this will risk spreading the virus.
The NHS website has a coronavirus tool that can help you to decide what you should do next. If that doesn't help, call 111 for more information.
If it is a medical emergency, for example the person is unconscious, call 999. Make them aware that it may or is likely to be someone with coronavirus.
Coronavirus quarantine rules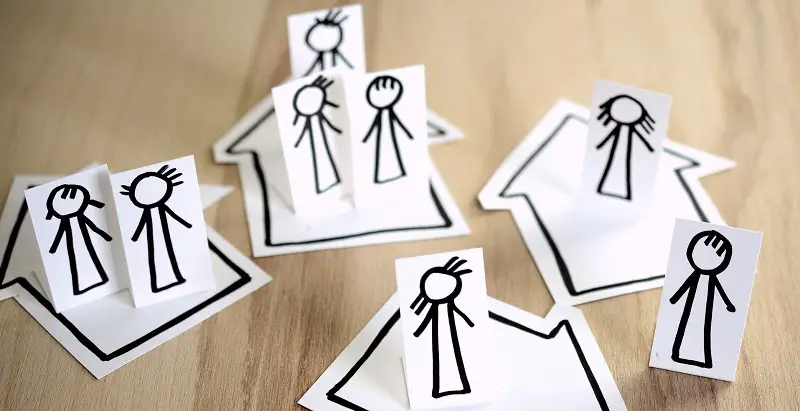 There are a few circumstances where the government has advised you to fully self-isolate, and not just 'socially distance'.
If you have a new continuous cough and/or high temperature and live alone you should stay at home for 7 days from when you first display symptoms. This is regardless of whether you have had a test for coronavirus.
For clarity, a continuous cough means that you have started coughing repeatedly. It also relates to a dry cough.
If you live with others and one person has a new continuous cough and/or high temperature they should stay at home for 7 days, and anyone else in the house for 14 days from when they first display symptoms. This is regardless of whether they have had a test for coronavirus. If someone else in the house then gets these symptoms, the whole house should self-isolate again for 14 days from that point.
You don't need to inform the authorities, such as GP or NHS if you're self-isolating. Also, because tests for coronavirus are being prioritised for those in hospital, the government isn't currently testing those who self-isolate.
You can see more information about when to self-isolate on the government website, including an illustration to show the rules with self-isolation.
If you're in the 'clinically extremely vulnerable' or 'clinically vulnerable' group, or believe you might be at particular risk if you get the virus, visit our full guide to what self-isolation and shielding means. It also includes information on how to get help with isolating and being particularly cautious.
What to do in households where someone is 'vulnerable' or 'extremely vulnerable'
If you are more at risk or live with someone who is and you or they are displaying symptoms, ideally see if the infected person can stay elsewhere for the time period.
If that isn't possible, there are a number of measures you can put in place to try and avoid spreading the virus. These include using common spaces at different times, cleaning surfaces after use, using separate cutlery and towels (hand and bathing).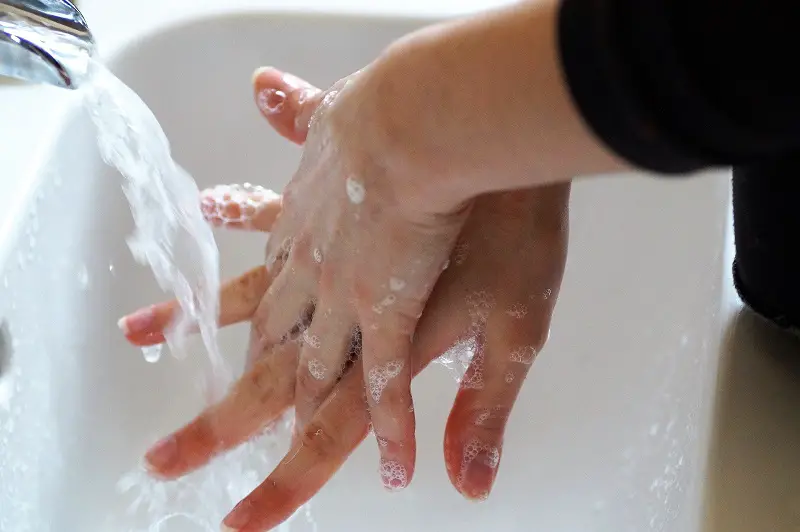 Coronavirus map and cases in your area
The BBC has a useful tool that helps you to see how many confirmed cases of coronavirus there are in your area.
The government website also has a map of coronavirus cases, where you can also view the counties in order of most affected.
Food shopping during the coronavirus outbreak
Most of the big supermarkets are only allowing a certain number of customers into stores at once so that they can be socially distant from each other. Those waiting outside are being told to stand two metres apart.
A lot of the supermarkets have designated shopping hours for 'vulnerable' and older people, and are prioritising them online.
Many of the restrictions on how many items people can buy at once have loosened, expect for on popular foods, such as pasta and toilet roll.
Find out more about shopping during the pandemic, including the measures in place for each supermarket, as well as alternatives.
You can also find out how the Sunflower lanyard scheme can help at this time.
If you are unable to wear a mask and need to use public transport, or are out shopping, you can get an exemption card and lanyard on the Disability Horizons Shop.
Further reading on coronavirus
Mencap's downloadable PDF explains coronavirus to anyone with an intellectual disability