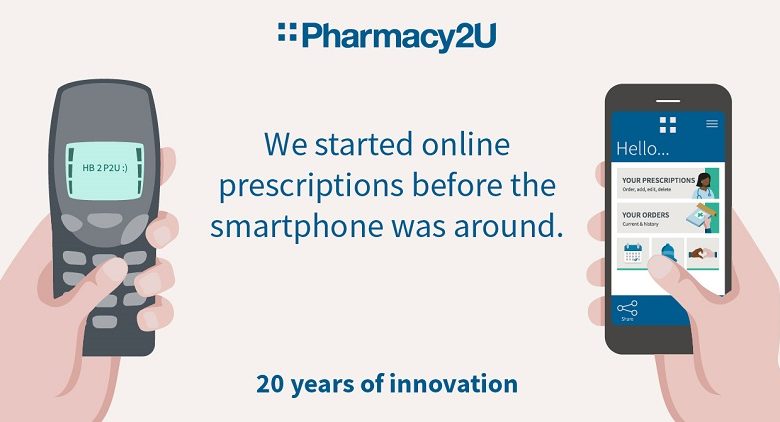 Lifestyle
Redesigning healthcare to make life easier for disabled people
If you have a disability, the everyday world can be frustratingly hard to navigate. Although the drive for accessibility has come on leaps and bounds in recent years, there is still a long way to go. Here, online repeat prescription service Pharmacy2U explains how changes in healthcare could make your life easier. 
There are a number of things that non-disabled people take for granted, from travelling across the world to day-to-day tasks, such as cooking and cleaning.
Looking after your health is another essential everyday concern that can be made harder for those with different needs when overlooked by those who design the services.
Healthcare is one crucial area where in some areas designing for the masses can put some disabled people at a disadvantage.
The great news is that cutting-edge technology is rapidly reimagining healthcare for people with a range of disabilities. Here we're taking a look at how healthcare is evolving with a focus on the different needs of patients.
Increasing awareness of accessibility
Our society has seen growth in awareness of the needs of disabled people in recent. Support devices, such as wheelchairs and prosthetics, have improved rapidly through the integration of artificial intelligence (AI) and advanced robotics.
Governments and organisations are also asking what they can do to make sure their customer service is more inclusive. This includes everything from how the design the online experience for people to training staff in accessibility awareness.
When this enlightened way of thinking comes together with cutting-edge developments in technology, there's an opportunity to reshape age-old industries to cater to the changing lives of their users.
The changing needs of disabled patients
Improvements in technology are happening at a staggering rate and we're now beginning to see some exciting new developments in healthcare. Medical science is taking traditional healthcare challenges and offering innovative new solutions.
If you're in need of a new hip, it's now possible to 3D print a replacement that is specifically tailored to your body and made to measure.
One day soon we'll also be able to print replacement limbs and organs. Not only will this technology stop long waiting lists and a reliance on someone passing, but the organs and limbs will have more chances of being accepted by the body.
Robotics are also starting to play a role in mildly invasive operations, with the potential to one day carry out precise and complex surgeries, quickly.
But changes are happening with day-to-day medicine too. Smart technology is now fully integrated into our modern everyday lives, letting us manage our health 'on the go'.
Health wearables can monitor our heart rate and other key variables, allowing us to potentially spot problems before they become serious.
With mobile phones, in just 20 years we've gone from playing Snake on our 3210s to organising our entire existence from these infinitely powerful devices, tucked into our pockets.
Although we're all increasingly wary of spending too much time on our phones, they offer an incredible opportunity if you have a disability.
Having access to the internet at all hours from almost any location offers huge potential for improved accessibility and independence.
Cutting-edge tech meets clinical excellence
For patients in England, Pharmacy2U offers a free service that can potentially help you save time and money by avoiding unnecessary trips to the GP's surgery and pharmacy.
It's perfect for those with limited access to a traditional high street pharmacy or those who struggle to get to their GP or pharmacy.
Our service lets you order online through our app or over the phone – from anywhere. It's a simple process and ideal for those with a long-term medical condition who receive regular NHS repeat prescriptions.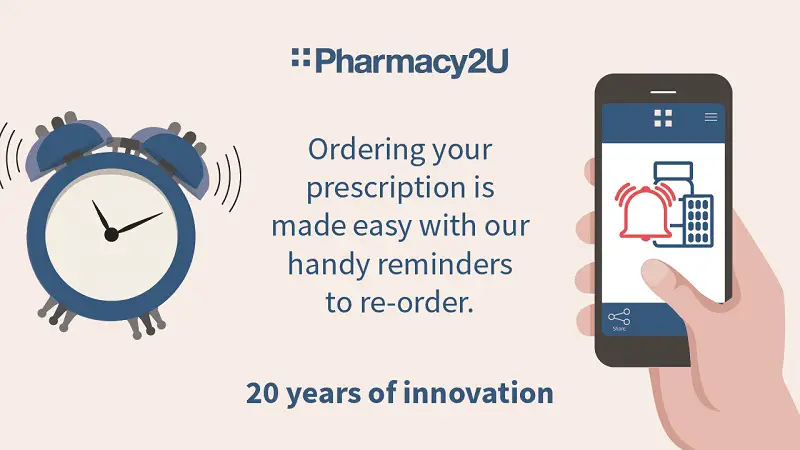 Register with Pharmacy2U
Registering with Pharmacy2U is quick and simple. Here's how it works:
You tell Pharmacy2U what medication you need and when it's required.
Pharmacy2U checks the prescription with your GP.
Pharmacy2U dispenses your medication from our state-of-the-art facility.
Your medication is delivered, for FREE.
We'll then send you handy reminders when it's time to re-order your medication too.
If you have any questions about your health or medication, we have a UK-based team of pharmacists who can help.
To get started visit pharmacy2u.co.uk/nhs, download the Pharmacy2U app from the Apple Store or Google Play or call 0800 020 9700.
By Pharmacy2U
More on Disability Horizons…