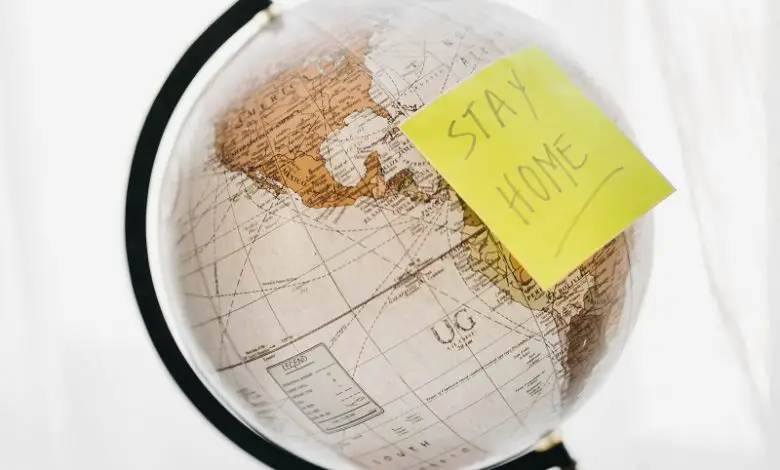 While Covid-19 has dramatically changed our way of life, it has also brought some positives, particularly for disabled people. One of them is the ability to 'travel' and see places across the world without even leaving the comfort of your home. Plus, the added bonus is that many of these wonders are normally inaccessible to many disabled people.
We've rounded up 18 awe-inspiring places worth 'visiting' and exploring while you're self-isolating, and that will hopefully stay accessible afterwards thanks to technology.
1. Acropolis Monuments, Greece
If you want a mixture of history and beautiful scenery, then Athens, Greece has the perfect combination. Its most iconic place is the Acropolis Monuments, which is normally off-limits to a lot of disabled people.
Explore the archaeological site via interactive video tours and learn about the most prominent buildings, including the Parthenon and Temple of Athena Nike.
2. Red Monastery, Egypt
The Red Monastery is a Coptic Orthodox monastery named for its red brick walls. It has a series of rooms and chambers, all built-in stone with tiled floors and walls.
The online tour of this tomb enables you to 'walk' through the different rooms, courtyards and corridors, and learn more about its history by visiting the Ancient Origins website.
Using the same online portal, you can also tour a number of other tombs:
Mosque-Madrassa of Sultan Barquq, built during the late 14th century.
Tomb of Menna, located in the Theban necropolis (modern-day Luxor) and known for its well-preserved paintings
Tomb of Queen Meresankh III, the granddaughter of the pharaoh Khufu, who likely commissioned the Great Pyramid of Giza – more on this below.
3. Yosemite National Park, USA
If you are missing visiting parks and getting outside, then this virtual tour of Yosemite National Park is the ultimate way to get a fix of nature.
The tour enables you to hike to the top of Half Dome, see Nevada Falls, and even stargaze in the park, with no barriers in your way.
4. The Vatican, Italy
With its incredible museums, fascinating architecture and historic landmarks, there's so much to see in The Vatican.
Highlights on the 360° virtual tours of the Vatican include the Sistine Chapel and Raphael's Rooms. You can also learn about how many of the works there are restored and preserved.
5. Keukenhof, Holland
The Keukenhof, which in Dutch means 'kitchen garden', is a public garden that receives more than a million visitors a year, many during March and April when the tulips are in full bloom.
From the authentic 19th-century windmill to the gigantic flower bulb mosaic, covering an area of 250m2 and consisting of 50,000 tulips, grape hyacinths and crocuses, Keukenhofits is certainly somewhere to enjoy. Plus, the virtual experience means you can avoid the overwhelming crowds.
6. The Northern Lights
There is an average of 300 days of aurora activity in the region of Churchill, Northern Manitoba. You can watch the Northern Lights thanks to Explore's cameras set up at the Churchill Northern Studies Centre.
The best shows are said to take place between 5 am and 9 am during UK springtime. But, if you miss it, you can watch a whole host of videos of the aurora from across the world on YouTube.
7. The Taj Mahal, India
The famous and breathtaking Taj Mahal is not only full of history, but its beautiful architecture also embodies a romantic story of love.
Check out the views from the top of the Taj Mahal – something I think everyone should see – or watch this video tour of the Taj Mahal to see its full splendour.
8. Monet's Water Lilies, France
Claude Monet's Water Lilies, a series of 250 paintings, were all inspired by his beautiful garden in Giverny, Normandy. The famous painting, The Water Lily Pond, features a Japanese bridge arching over the lily pads.
You can see Monet's garden, which still flourishes today, by watching a YouTube video from the Royal Academy of Arts, and learn more about the painter.
9. Petra, Jordan
Google's Street View will take you to see one of the oldest sites in the world – Petra, the Red Rose City cut into rocks in Jordan.
In reality, this site isn't fully accessible, particularly for wheelchair users. But right now, you can get a 360° view around and inside it, allowing you to experience its beauty and scale.
10. Great Pyramid of Giza, Egypt
One of the great wonders of the world, and the oldest and largest of the three Egyptian pyramids, this attraction is particularly worth a look if you are interested in Pharaonic (Ancient Egyptian) history.
'Travel' around the Great Pyramid of Giza using Google Street View and learn more about the Great Pyramids history from the online Encyclopedia Britannica.
11. Machu Picchu, Peru
This Inca citadel (a centre of a town built to protect, such as a castle or fortress) is a magnificent piece of history high on top of the mountains in Peru.
Again, as it's largely inaccessible, a virtual tour of the Machu Picchu allows you to climb its steps and weave between the ruins, experiencing its breathtaking splendour and engineering.
You can also watch a video by National Geographic, through which you'll also learn about its origins.
12. Hawaii Tropical Botanical Garden
This luscious tropical garden is home to 2,000 plant species, as well as coconut and mango palm trees. It is situated on the Pacific Coast, in Papaikou, Hawaii.
Watch this virtual walkthrough of the gardens to immerse yourself in its jungle canopies and amongst exotic plants, giving you a taste this paradise world.
13. Angkor Wat, Cambodia
Angkor Wat is an extraordinary archaeological site that comprises a collection of temples spanning over 163 hectares, making it the largest religious monument in the world.
Admire the place with 3D simulations of temples alongside 360° videos, offering you a glimpse of some of the key landmarks and historic highlights. If you want to learn more about the history of the site and archaeological importance, visit the UNESCO World Heritage Centre website.
14. Palace Of Versailles, France
Built in 1624, the Palace of Versailles – an extensive house come museum and gardens – has a huge range of rooms to explore and enjoy, with thousands of pieces of art.
You can move around the Palace of Versailles via a virtual tour, and look in more detail at the artwork and stories behind them.
15. The Colosseum
The Colosseum is one of Rome's most iconic attractions. The amphitheatre, made from travertine limestone, volcanic rock and brick-faced concrete, was the largest ever amphitheatre built, holding 50,000 to 80,000 spectators.
Take a tour of the callosal Colosseum, outside and in, to explore this astonishing historic site through stunning images. Plus, 'visit' the close by Roman Forum, an ancient city that once housed important government buildings, many of which still stand as ruins.
16. Alps, Switzerland
Encompassing some of the largest mountains on earth – including the Dufourspitze and 4,634 m high and the Dom at 4,545 m – admire the stunning Swiss alps using 360° imagery from the air.
Some of its mountain ranges straddle other countries, such as France, Italy, Austria and Liechtenstein. So you won't just be virtually visiting one country, but a number in one go.
17. The Great Wall of China
Explore some of the most photogenic sections of China's most famous landmark by taking a 360° tour of the Great Wall of China.
Like with Google maps, you can actually 'walk' along it, viewing different points at alternate times of the year. To learn more about the history of the wall, read these 10 facts from History Extra.
18. Eiffel Tower, France
Take a tour of this iconic Eiffel Tower in Paris, which was built in 1889, via video and 360° imagery.
Plus, you can also get spectacular views of the rest of Paris and read about the tower's history.
There's an entire world out there waiting for you to explore it. We've listed 18 of our favourites, but there are many more places to see.
Three resources worth taking a look at are 360 Cities, AirPano and Google Arts and Culture. Plus, YouTube has millions of virtual tours from attractions across the world, and Explore has a whole host of live webcams.
So, with technology at your fingertips, what are you waiting for? 
By Raya AlJadir
More on Disability Horizons…