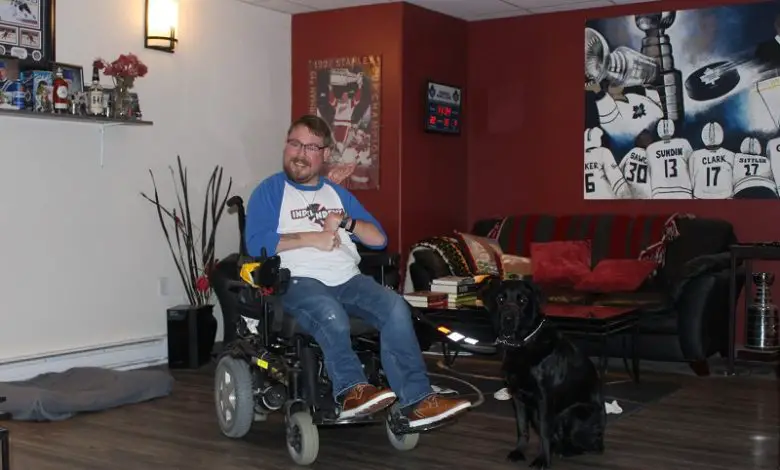 To many, self-isolation is new. But to millions of disabled people, it's often a way of life. Powerchair user Alex Lytwyn, who lives alone, talks about how the Covid-19 outbreak could be an opportunity for people to discover who they are and find inner strength, whether they are disabled or not.
Self-isolation is not the end of the world but time for humanity, and indeed you, to find your true meaning
Are you respected? I'm not talking about being respected by friends or family. I'm talking about getting respect from yourself. We may all be alone and isolated right now, but we must respect who we truly are and be ourselves.
I'm 34 and have cerebral palsy. All my life I've been told by society that because I'm accompanied by disability I must live life a certain way.
It's in self-isolation, which I have experienced many times before now, that I've been able to truly discover myself – and you can as well.
Self-isolation brings opportunities
Sometimes, as a disabled person, it can feel like you're living in a bubble. A bubble can be light and take us all over the universe.
But it can also hold you in a confined space. If the latter is the case, remember that you can pop the bubble and amazing new possibilities will occur.
Life is here, we own it, even now in isolation. The sooner we as disabled people and everyone else understands, respects and embraces it, the sooner society will once again make sense.
I'm using now as an opportunity for me to increase my strong mindset once again and find creative ways to turn my hardships into better inner understanding.
It's something I have done before, but having the rest of the world isolating with me adds a new layer to it – everyone is in the same situation.
In a society, we sometimes like to pass the blame onto others for our life problems. However, right now, we have nobody to blame but ourselves.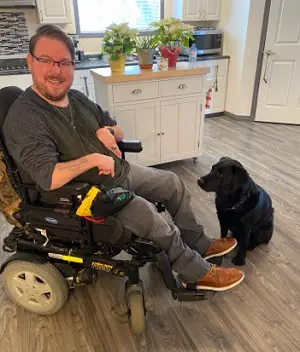 Connecting with others during self-isolation
Through no fault of my own, I've never been able to have any 'over the office cubicle' relationships. But is that a great loss? These can sometimes be shallow and only focus on mindless chitchat.
Needing to communicate in different ways allows me to form relationships with others and with life that are much more vibrant and focused forward, and we all need that.
Being alone does not mean that we cannot be popular and be an active member of the community, in isolation or not.
Social media is a powerful tool that allows people isolated and sometimes lonely to connect with others close by or from around the world.
These different avenues give me – as well as other people, disabled or not – an outlet to express myself. They allow me to check in and say hi to people in my community, who I would otherwise not.
Healing yourself emotionally
Whatever your situation, take this time to clean up emotionally and heal the mind. Before this new coming of age where everyone was in the same situation, I was truly lost. Sure, I was living, but I didn't know what my true purpose was.
Now my inner-self feels truly excited and reborn. My world and everyone else's may be closed, but my mind is open – I hope others open theirs too.
I've taken this time to rebrand myself into something that I want to be and not what society thinks I should be.
Every morning, I lay in bed and think, "How can I get the most I could out of life today." If you do this too, you'll be on the right track.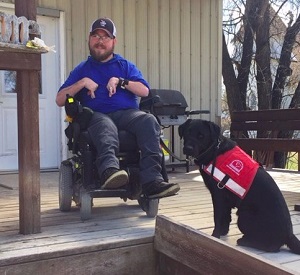 Exercising, writing and listening to classical music has got me on an energised, yet relaxed new life path.
We all have to be accountable during these life-changing times. For the first time in a long while, life has slowed to the point where we can actually have it in focus. Take a look around and see what you've been missing.
Yes, life at the moment is different, but is that all a bad thing? Just breathe. Be accountable to the ones close to you and yourself. Stay strong. Understand who you are and give back.
Doing these small aspects of individualism will lighten the heavyweight of isolation.
If we can all do the same, this will be an exciting way to a new and improved future. But, more importantly, a new dawn for humanity.
If you're having a moment of hardship, know that these moments are building your momentum to break free.
Acceptance of the situation will allow society to excel at feeling content, in our amazing 'home sweet homes.'
By Alex Lytwyn