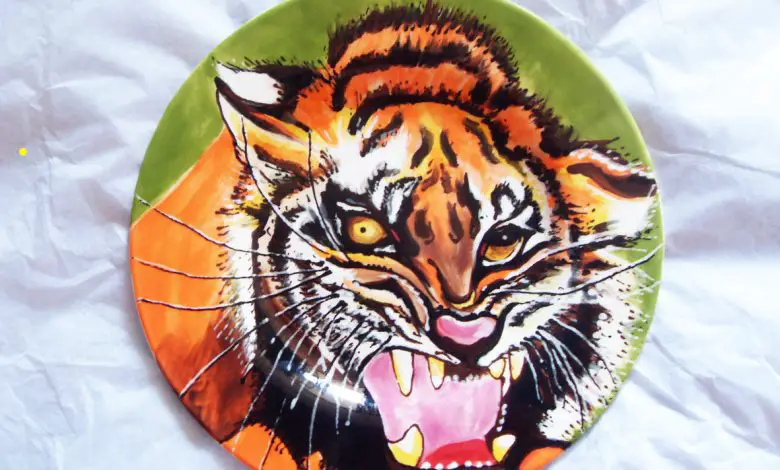 British artist and writer, Nicola McCartney, who lives and works in London and has work exhibited throughout the UK, talks to regular Disability Horizons contributor, Zubee, about her work and life as a disabled artist.
In November 2011, with symptoms of facial weakness and double vision, Nicola was diagnosed with the autoimmune disease, Myasthenia Gravis (MG), and a benign tumour on her thymus that was removed the following month.
Nicola has always been an artist with her art shown at not only at exhibitions but also privately commissioned. However, in early 2012, she was struggling to sustain painting on vertical surfaces with her usual precision. So inspired by Picasso's ceramics, she began creating plate-paintings at the local pottery café. She has now recovered from her thymectomy and, with the support of steroids and long-term immuno-suppressants, among other maintaining drugs, she is back in the studio, but continues to visit the pottery café on a regular basis.
Her English earthenware plate-paintings explore the quality of clay as a canvas for what Nicola descrives as her 'animal portraits'. The collection was recently shown as part of the Walking Talking exhibition at Riverside Studios in London. Traversing the traditionally defined roles of domesticity and art, the series subverts notions of consumerism; to hunt, collect, display or eat.
How did you first get involved in art?
I have always drawn. Some people were born dancing or singing. I'm told I was drawing Care Bears, relatively well, aged three. I didn't think it would ever be a career, though. I'm still not sure it is, though I know I will always be an artist and art is a part of me.
It wasn't until I was considering applying for graphics courses that my foundation tutor said I should stick with Fine Art at university. She explained that, like with an English Literature degree you don't have to be an author, a Fine Art course didn't mean I had to be a fully fledged artist.
I've learned that practically too; I ended up doing a masters in Art History, almost out of frustration at the arbitrary modes of criticism at my previous university, and to prove to myself I could do something well. I now do all sorts of arty things, from running workshops to writing exhibition reviews.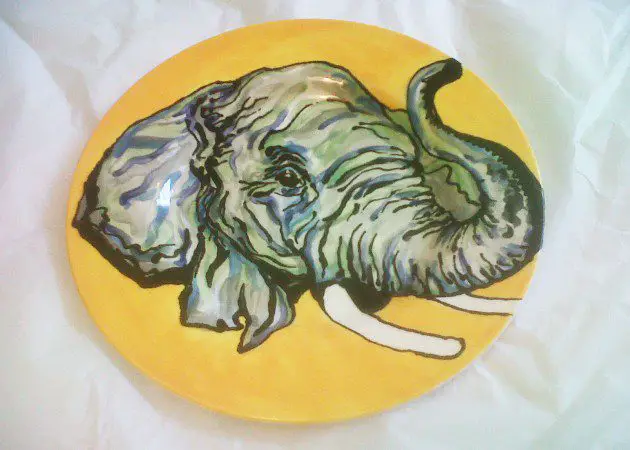 Who is your role model?
There are several role models close to me that I think manage their family life, careers and lifestyles well, from my PhD supervisor, Dr Suzannah Biernoff, to my father, Tom McCartney. They apply themselves with diligence but also imagination, always trying to better themselves and yet managing time for others. That's important and admirable to me.
I'm also inspired by the romanticised lives and works of female artists such as Frida Kahlo and Gwen John, both of whom managed to create despite huge difficulties, from Frida's disability to Gwen's poverty. They also worked in the shadows of their male counterparts, Diego Rivera and Augustus John, receiving critical acclaim only after death. The fact that they continued to paint throughout their personal traumas is a consolation that art is always present and can be made out of anything at any time.
What advice would you give someone with a disability who is looking to have a career in art?
I would say go for it, art can be for and by anyone and everyone. The beauty of art is that it exists for several purposes, from documentation to pleasure. At least, hopefully, provokes both artist and viewer to think in new ways. In that way, art is incredibly therapeutic as well as a form of occupational or physical therapy. I would highly advise against thinking about art in terms of a 'career', though. It's something to be taken on, almost selfishly, in the knowledge that it might only serve your well-being.
How long have you been doing what you do?
The plate-paintings have been in the making since February 2012, but I've been making work based on themes of identity and fairy tales that incorporate relations between animals and women for years. There's now fifteen plates in the series, but I've also taken on a few commissions.
What have you achieved since you started?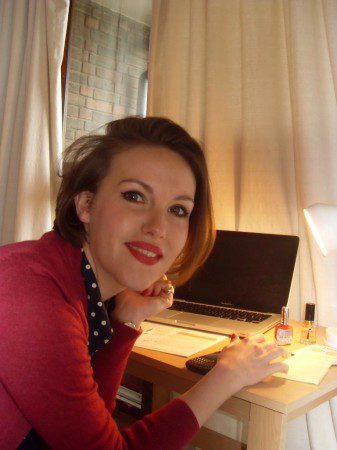 As an artist I'm most proud of having taken part as 'artist in residence' for the charity START in Jordan, last year. For that I ran local art workshops for disadvantaged children, from Palestinian refugees to children with special needs and disabilities. It was a reminder of just how fun raw creative materials can be, which we tend to take for granted or over-conceptualise. I like to think the sessions made a bit of a difference to the children; I'm sure some of them felt a sense of pride in making their first representational drawings. For others, it might just be a smile or a helping hand that they appreciated.
What did you think of the Olympics and Paralympics?
I think the Olympics and Paralympics were a huge success. I'm hoping the country won't forget the positive attitudes the events promoted and the ethos of equality, diligence, strength and man's capacity to inspire. They demonstrated that, despite difficulties, man is exceptionally strong and resilient. I hope they have given others hope and courage in dealing with their own disabilities.
Do you currently take part in any type of sport?
Prior to MG, I used to play all sorts of sport, from netball to rugby, and I even taught dance classes. But I'm still learning what I'm capable of with my disability and medication. So at the moment I just cycle locally and do the odd Zumba class. That seems to work well because it doesn't rely on one muscle group for too long. I think as time goes on I will be capable of even more, which I'm excited about!
What are your aspirations for the future and what do you hope to do next?
I'm hoping the exhibition will do well and bring in more commissions; I would love to be able to rely on my painting for a little more income. I also hope it raises my profile a little so that I might be offered more opportunities to work with other charities using my art. Please get in touch via email if you think I can help.
For more information on Nicola's art and exhibitions, visit her website.
By Zubee
Check out…
• Disability and the media: music and song lyrics.
• Debbie van der Putten: a disabled model and proud of it.
• Changing the world one photograph at a time.
Tell us about the artistic work you are involved in by emailing us at editor@disabilityhorizons.com, messaging us on Facebook, tweeting us @DHorizons or leaving your comments below.