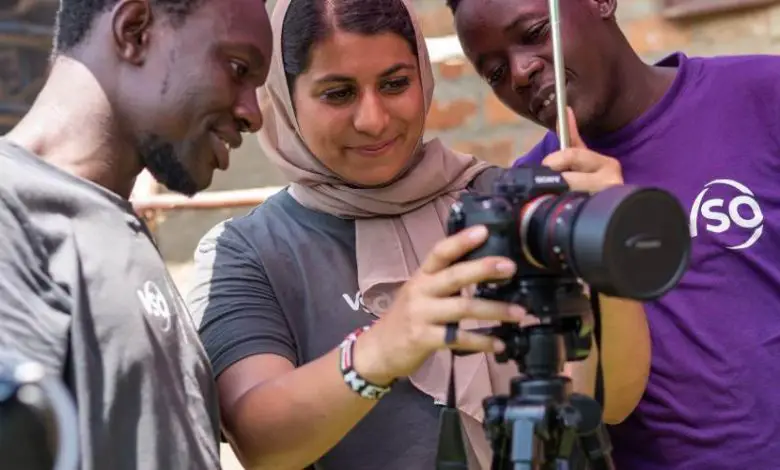 Raabia Hussain is a Deaf independent filmmaker from Oldham, Greater Manchester. She recently volunteered in Kenya to help teach Deaf community members sign language and to challenge the stigma around deafness. She also created a documentary about her experience called, Unheard Stories: The story of Kenya's Deaf and disabled. Read on to hear more about her inspiring journey!

My name is Raabia Hussain and I am profoundly Deaf. As an independent filmmaker, I have worked on numerous mainstream documentaries and projects with an internationally well-known broadcaster, ITV. My roles included directing, producing documentaries and I have worked on programmes including Mission Employable. I gained worldwide attention with my first short film created as part of BSL Zone titled September 11th, which I made in 2012.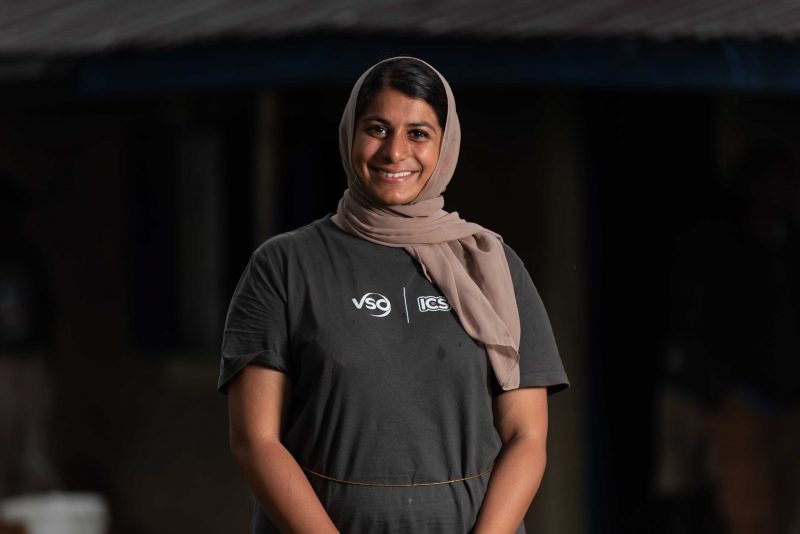 Volunteering with a Deaf organisation in Kenya
In 2019 I volunteered in Kenya through the organisation, Voluntary Service Overseas (VSO). VSO gives opportunities to young people, like myself, to learn new skills and to get experience to gain a whole new perspective in life. 
Being Deaf is one of the biggest challenges that a person can face and it does not matter where you live in the world. By law, an organisation or business is required to provide an interpreter to enable you to communicate. VSO is great, as it's making sure that Deaf individuals get our needs met during the volunteer program.
Volunteering with VSO was, therefore, a fantastic opportunity for me and other young people to make a real difference. The experience has been life-changing… I have learned about other cultures and to appreciate every opportunity. 
Working as a Deaf person in Kenya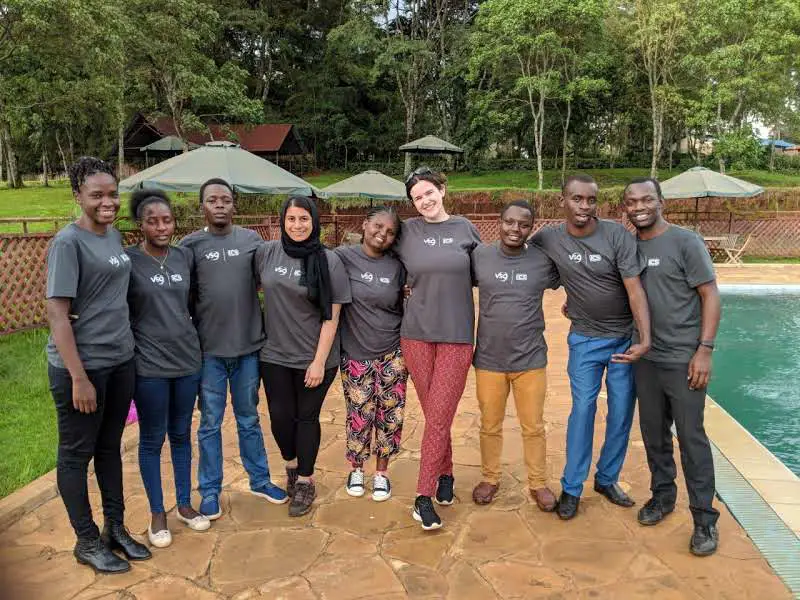 The program runs in Kenya where the team is full of both Kenyan and UK Deaf volunteers. There, being Deaf is commonly seen as a curse and children with disabilities are hidden away with no education or social interaction within the community. 
Our project in Nandi County tackled the challenges suffered by disabled youth within the community. We focused on access to education, employment and social inclusion. We aimed to create an impact on the community and change their perspective on deafness.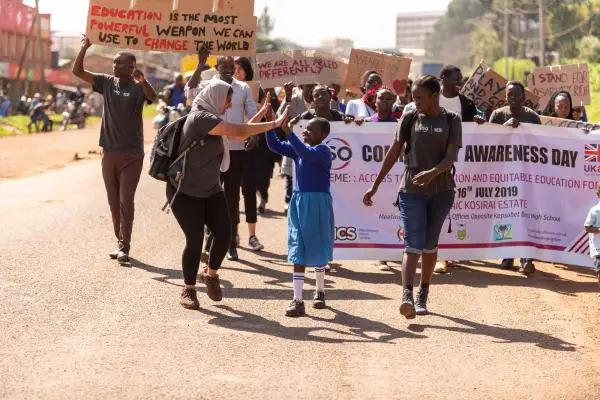 My goal was to challenge the stigma around deafness and help my team of Kenyan volunteer counterparts learn sign language for the first time. Before flying to Kenya, I made sure that I learned basic Kenyan Sign Language (KSL) from YouTube videos. It was a huge benefit as it's their national language. 
For example, here in the UK British Sign Language (BSL) is our national language. It is important for Kenyans to know their sign language and be proud of it.  When I met my team for the first time, we struggled but it didn't stop us.
Slowly but surely we were able to finally communicate with each other. I spent my three months learning KSL. I taught what I learned to the community in order to spread the knowledge of sign language and help more Deaf people. 
Creating a documentary in Kenya
My biggest achievement was creating a short documentary that focuses on disability-inclusive education titled, Unheard Stories: The story of Kenya's Deaf and disabled.
I wanted to create something that shows the world what happens in a place like Kenya where people see disability as an evil or a curse upon communities. I wanted to showcase their perspective on disability and how Deaf people have to adapt to day-to-day communication… how they have to learn a second national language.
This documentary wouldn't have been possible without help from the community in Kenya. I had to work constantly to form relationships and trust between myself and the community. It was a sensitive topic, I had to handle it with care, be mindful of their customs and understanding of their views.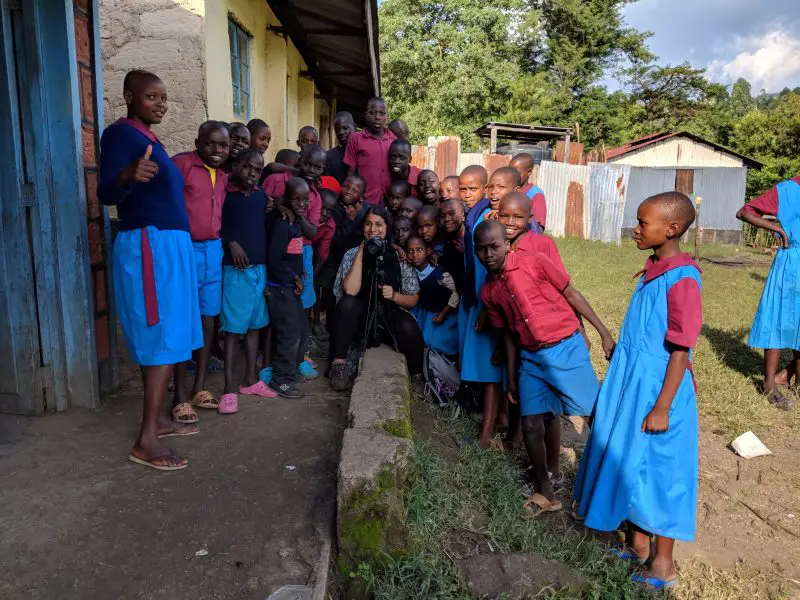 The impact of creating this documentary
It was very heart-warming to see parents who were so enthusiastic about ensuring that their children got full access to support. They talked about disability issues and how they tackle communication. I was inspired by their courage and determination to provide their disabled child with better quality education, despite the poverty they endure.
I witnessed first-hand the hardship and struggles disabled people there face, in one of the poorest democracies in the world. In developed parts of the world, such as the UK, we are truly privileged in comparison.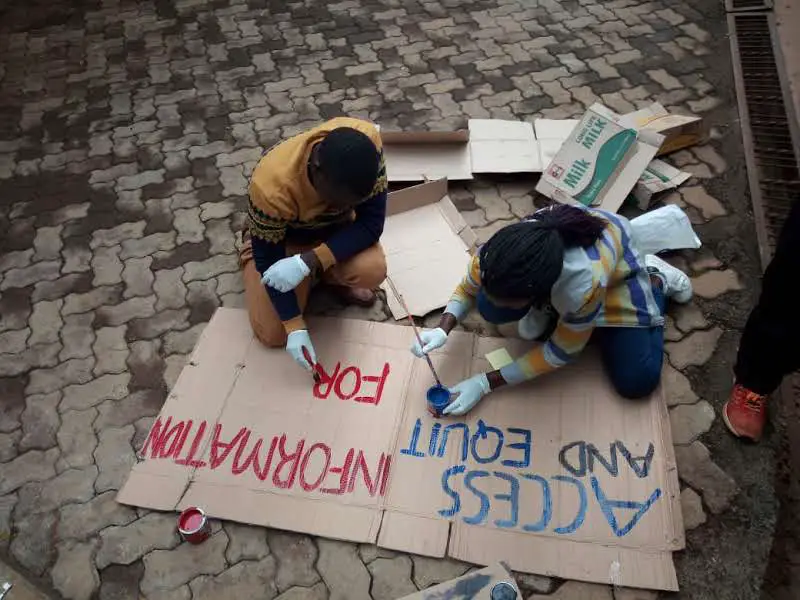 It sometimes leaves me overwhelmed and gives me a whole new perspective on what we take for granted. Viewers of the documentary tell me that they were unaware of the stigmas people face in Kenya and it really opened their eyes to disability around the world.
I want to continue to contribute to these communities to help improve access to education and services. I hope sharing these stories will change the worldwide perceptions of disability and help empower change.
Living in Kenya as a Deaf person
During my time in Nandi, I faced challenges myself. Most people spoke Swahili and very few English. Becoming part of a community was difficult at the start but I got used to it over time. I began to know who everybody was and they all knew me.
VSO provided accommodation for my entire stay and I was paired with a Kenyan counterpart. We both lived with a Kenyan lady called Alphine, whom we called mum. These relationships became very close-knit, like being part of an extended family.   
Encouraging others to volunteer abroad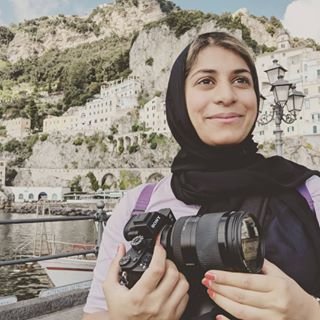 If an opportunity like this arises, I recommend that people grab it! Something like might only come up once in a lifetime. It's a golden opportunity to go and work in a different part of the world and see it through a different perspective. Not many people's lives are as fortunate as others in the world.
By helping around the world we can help shape a better future for generations to come. Your work can help make a difference and your disability can empower those who have a similar disability as you.
To watch Raabia's film, visit Unheard Stories: The story of Kenya's Deaf and disabled.
More on Disability Horizons…